What's with the recent spate of schoolyard bullying videos surfacing on the Internet?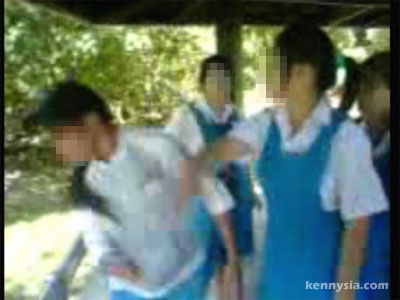 It seems as if handphone-recorded fight videos are the new porn.
First it was primary school kids toilet fight, then the Singapore HDB staircase girl fight, followed by the Johor schoolboy chair fight, and most recently, closer to home, the Miri schoolgirl fight.
"Ni you mei you jiang! NI YOU MEI YOU JIANG!" – bully #1 to victim.
Out of the four video clips, I reckon the Miri schoolgirl fight is the most violent (and most entertaining) of them all. So vicious, it made Tyson vs Holyfield look like two Playboy bunnies hitting each other with fluffy pillows.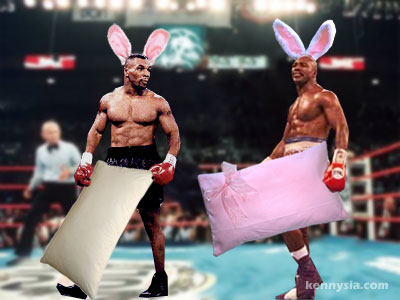 Don't get me wrong. I hate to see violence happening in our schools and I hope justice is served. Just that it's one of those things that you know is wrong, yet you can't help but to look at it.
I'm not gonna post the video clip up. Those girls are still minors, ya know. Besides, I'm scared they might corner me one day and scream "Ni you mei you blog! NI YOU MEI YOU BLOG!" *whacks head*
All is not lost. For those who missed out on the clips that have since disappeared from the Internet, fret not. It's only a matter of time before one of our enterprising businessmen from Petaling Street releases them on DVD.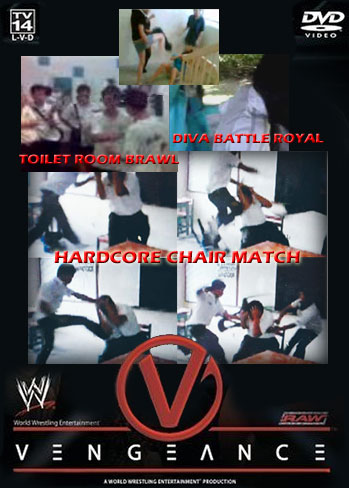 Confirm clear, if not can come back and return.
*~*~*~*~*~*~*~*
Update:
I changed my mind. For the benefit of those who haven't seen it, I've decided to post the heavily-censored version of the actual schoolgirl fight video.

Download the video clip right here
I'll delete any comments that link to the original video where the underaged girls can still be identified. Be nice yea?

How is it possible that the almighty Brazil lose to France? Blardy hell.
When you want France to perform, they can't perform. When you don't want them to perform, they beat Togo, Spain and Brazil. Ridiculous.