Finally, our Malaysian Dreamgirl journey is coming to an end.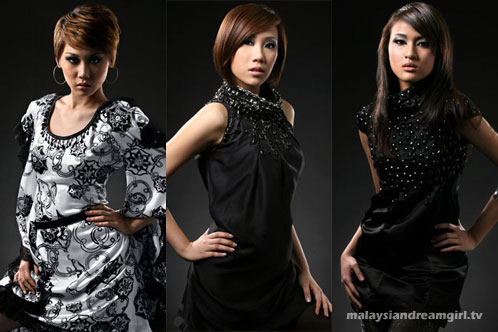 When we first started filming this show, these three ordinary Malaysian girls have nothing more than basic knowledge in modelling and fashion. After ten weeks of intensive modelling bootcamp, workshops, marathon photoshoot sessions, look at where they are now.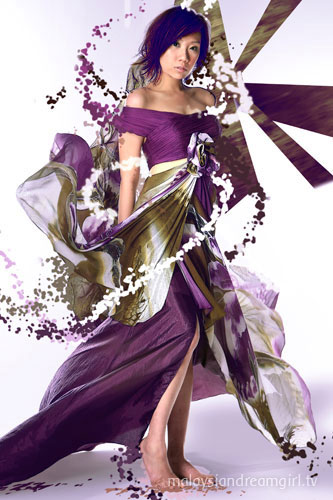 Adeline, Cindy and Hanis have all blossomed into professional models in different ways and in the process, defeated nine other hopefuls to become the first Top 3 of Malaysia's online reality model search.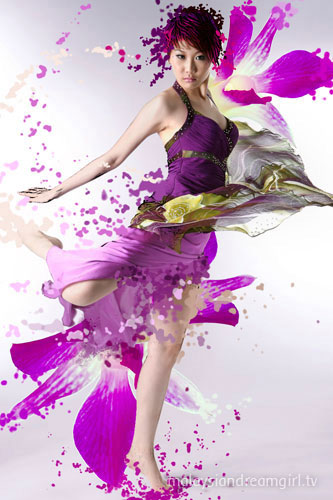 Damn. I'm gonna miss the drama so much when the show is over.
At the same time, I am very pleased with how much they have all improved. Their photos speak for themselves.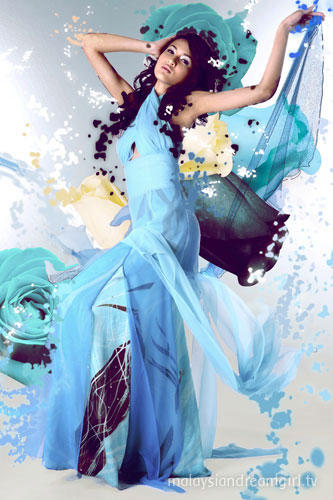 In the end, it is up to the public.
Judging from the comments online, Hanis seems to be the favourite at the moment, although Cindy's vicious family support seems to put her in a lead ahead of the rest.
Regardless, it is important to SMS your votes on who YOU would like to win Malaysian Dreamgirl.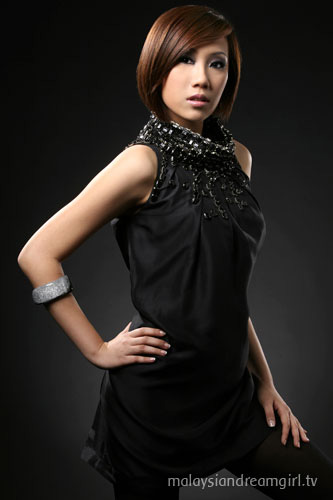 To vote for CINDY, SMS DREAM 03 to 33001.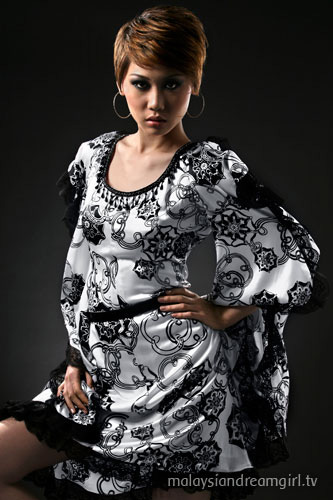 To vote for ADELINE, SMS DREAM 01 to 33001.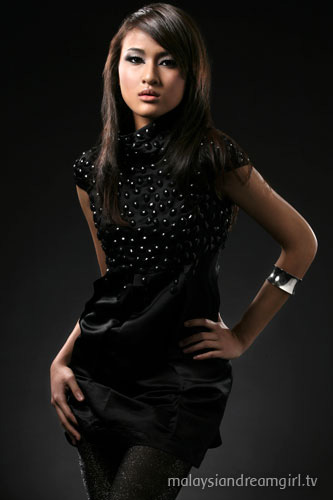 To vote for HANIS, SMS DREAM 06 to 33001.
SMS costs RM1 each and voting closes 11:59pm this Monday, so THERE IS STILL AMPLE TIME TO VOTE! Each vote you send also automatically enters you into a draw to win a RM10,000 preloaded AmBank NexG Prepaid Mastercard.
Who shall win the title of the first ever Malaysian Dreamgirl?

Will it be CINDY?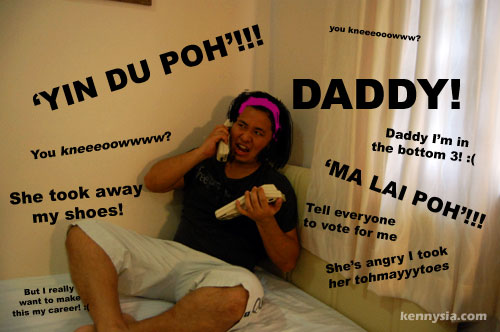 Will it be ADELINE?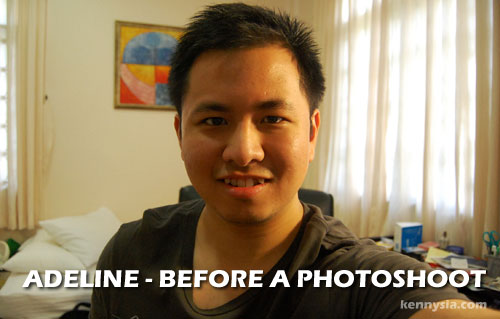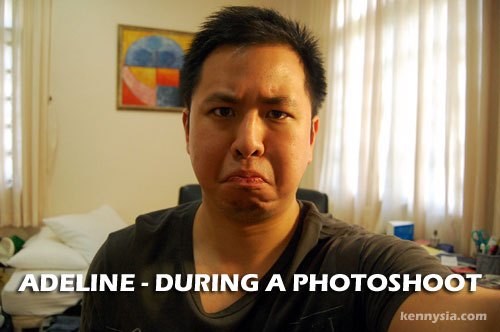 Or will it be HANIS?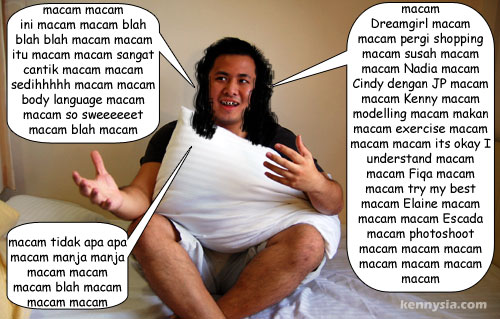 All will be revealed 6:30pm this Tuesday night at the Malaysian Dreamgirl Grand Finale at 1Utama.
I don't know who will win, but one thing for sure – I wanna get an autograph from Cindy's Dad at the Grand Finale.

I am so impressed that there's actually an organization here in Malaysia called, literally, the "Association of Wives of Ministers and Deputy Ministers".
Somehow I couldn't help but to imagine that it's like the local version of the Wives And Girlfriends of Footballers (WAGs) in the UK. Except the role of Posh Spice is played by Jeanne Abdullah.
And Pak Lah plays David Beckham.