MATTA is an association for Tour and Travel Agents in Malaysia, and the MATTA Fair is a twice-a-year expo where travel agents get to sell air tickets and tour packages at some ridiculously low price. Theoretically anyway.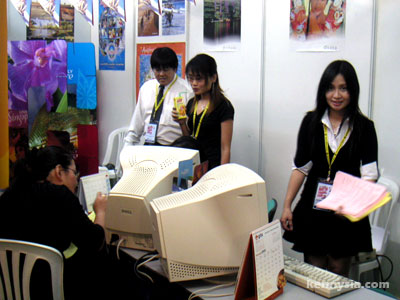 I popped by the Matta Fair earlier yesterday to book my tickets to Perth. A return air ticket to Perth costs me RM1500 (tax inclusive), which wasn't as cheap as I hoped its gonna be. They were going out for less than RM1000 last year.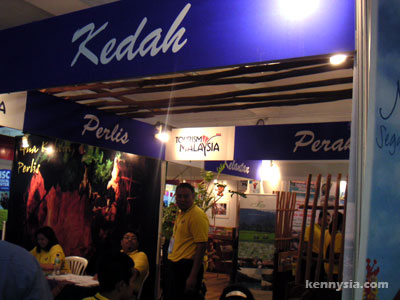 Most European and American destinations are about RM3,000 after tax which means I can pretty much forget about my European backpacking dream. There are some extremely good deals at the fair though. Phuket is RM608, and Hong Kong is just disgustingly cheap at RM708 return.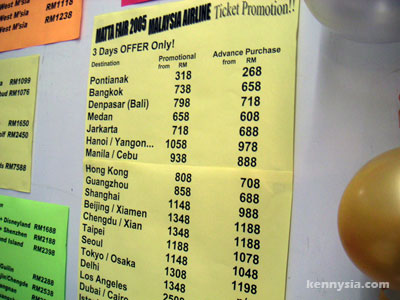 I almost laid down the deposit to fly my ass to Hong Kong next January, but I realised I won't be able to afford accomodation over there. Cheapest I could find is a 3-star hotel that costs almost RM250 a night in Kowloon. Bloody expensive ok?
Anyone have any suggestions on accomodation in HK that does not involve a cardboard and the sidewalk?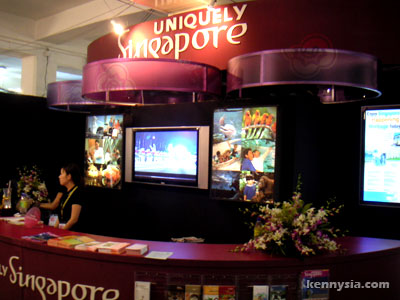 Tourism Malaysia had a nice booth, but it was the Singapore Tourism Board who showed up at the fair in full force, along with their flat plasma screens and the works. Too bad the only thing they seem to be promoting is everyone's favourite budget hotel chain.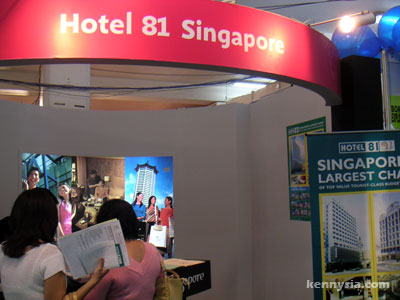 Man, I can't wait for my two dreadful projects to finish. I got two getaways penned down in October: a trip to Shanghai early October to visit Furong Jiejie for business (let's hope they don't ban kennysia.com in China), and then onto Perth on the 13th October to visit friends and family. So tired from overworking right now I'd prostitute myself to get me out of the office.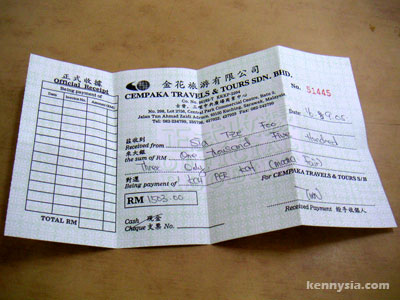 Nothing beats a well-deserved holiday after 3 continuous days of slaving yourself 16 hours straight at work.