Even while I am away, I have been keeping up with my weekly dose of Malaysian Dreamgirl drama (read: catfight) whenever I get an internet connection.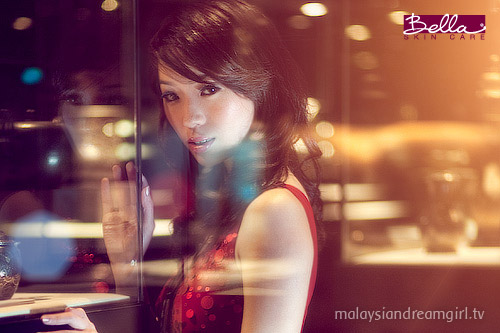 Two girls were voted out last week, leaving Ming, Juanita, Natasha, Dawn and Pinky. With only a few weeks left till MDG is over, tension between the final five is so thick that you could cut it with a knife.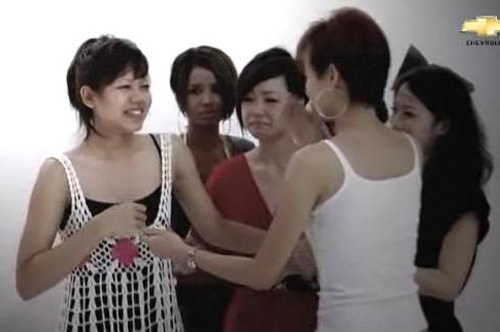 In my capacity as an official online judge though, I am not gonna give my marks based on who's right or who's wrong with the ongoing Ming-Juanita-Natasha drama. I'm just gonna judge the girls purely on how well they did in this week's photoshoot.
This week's photoshoot is prepared by Shawn Cutler and Wella, so it's all about the hair, which means less smiles, more high-fashion, more fierce, more oomph.

Juanita
Say what you like about Juanita. One thing I am certain of, she's a pro.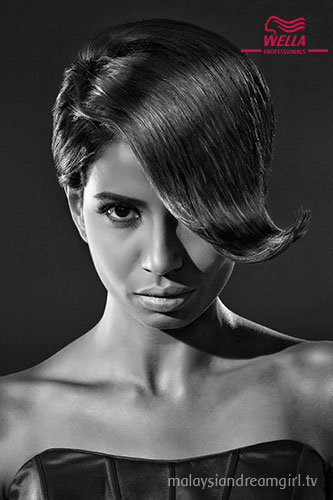 That stare on her face is giving me goose bumps. Maybe'cos she's been practisingit on Natasha. Regardless, this is the kinda photo that would fit perfectly well on a billboard.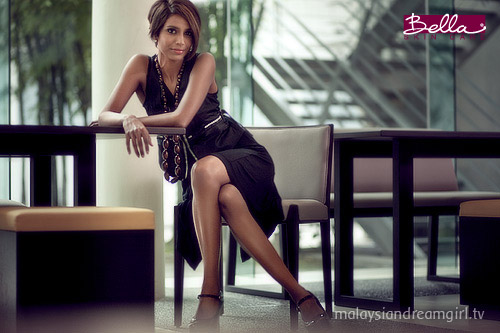 There is no reason for Juanita to feel insecure. This Johor girl packs more than enough punch in her fists to take home this competition. She is that damn good and she totally deserves to be in the Top 3.
8 out of 10

Dawn
I think Shawn Cutler did a great job on Juanita.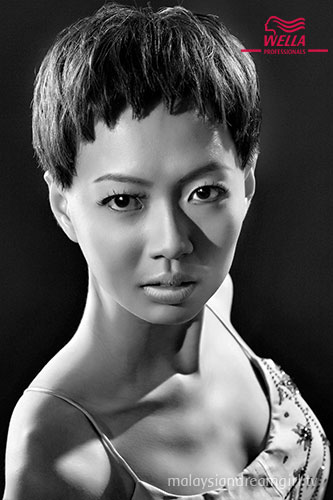 But I cannot say the same for their work on Dawn.
I mean, the first thing that came to mind when I saw her photo was this: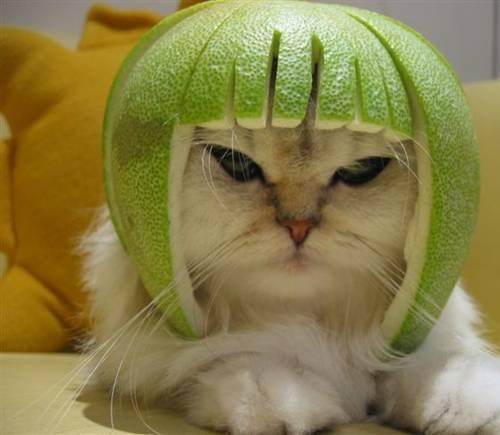 It's none of Dawn's fault really. It is just way too difficult to give her a high score for something that looks as funny as that.
6 out of 10.

Ming
A lot of people, me included, fell in love with Ming for her uniquely Oriental features. It is that different look of hers that sets her apart from the others.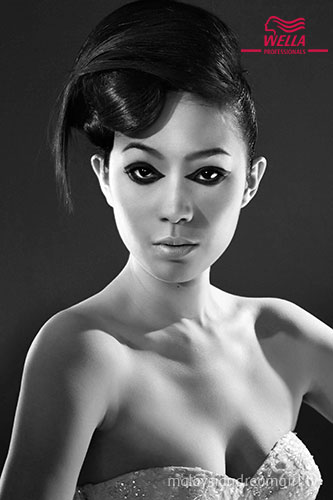 Unfortunately, the make-up crew have taken the whole "Oriental" theme a little bit too far.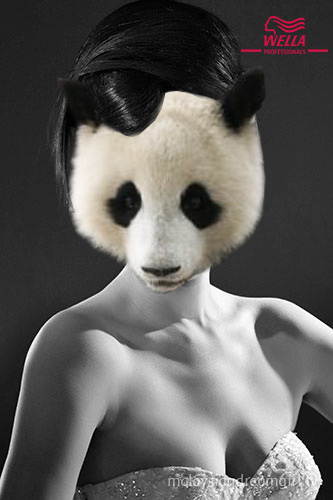 They turned Ming into a panda.
Again, it's none of her fault. She is still one of my favourites in the competition. Truth is, I have seen her pulled off much better photos than that. But for now, I can't look at that photo without feeling the urge to feed her bamboo.
5 out of 10.

Natasha
Oh this girl is so fierce when she fights.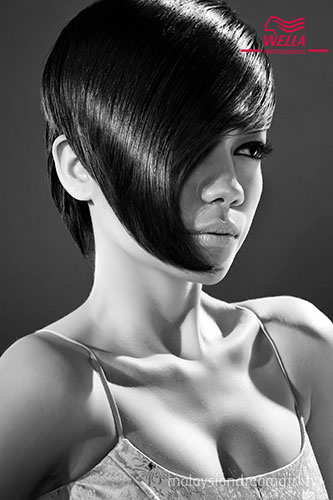 But how come the ferocity in her doesn't translate into the photos? I dunno. Elaine Daly says "give me FIERCE" and Natasha drops to a frown. It is a very average photo, and didn't blow me away as much as I hope she would.
Hey at least, she performed better than the two fan favourites, Ming and Dawn.
7 out of 10.

Pinky
So, the cookie-cutter Chinese lala girl broke out from her mould and ventured into high fashion.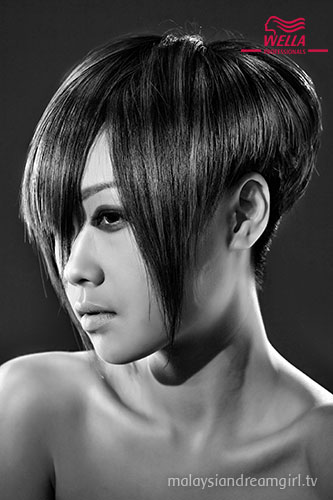 And she nailed it.
Before this, I had doubts that with Pinky's looks, she could do anything more than just handing out brochures during PIKOM PC Fair. But this is such a kickass photo of her that I am now forced to swallow my own words.
This is Pinky's best work yet.
9 out of 10.

I must admit, I find this season of MDG so much more addictive.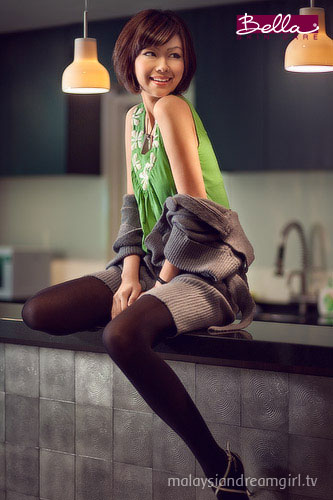 My favourite part of the show is always the phone conversations the girls have with their loved ones. Never since Cindy Tey's call with her dad has MDG been so entertaining.
Two moments from MDG stuck out for me thus far.
Firstly, Pinky. If Pinky doesn't win the Chevrolet, at least she can find comfort in receiving kennysia.com's Award for Most Confusing Girlfriend.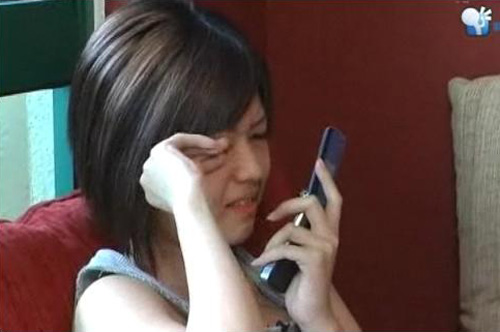 Excerpt from Episode 10-5.
Pinky: Please let me gooooo…
Ah Fai:Stay for another week or something. This week I voted for you also.
Pinky: DON'T LAH! DON'T WASTE YOUR MONEY! Don't vote again.
*The following week in Episode 12-4*
Pinky: Eh you know yesterday I was one of the bottom three!
Ah Fai: Then? Do you feel like going home?
Pinky: Then you stop voting me already ah?
Ah Fai: I don't know… I don't know whether I should vote for you or not.
Pinky: You know yesterday I was so sad! When Elaine called my name I was shocked. Then I really thought you stopped voting me already. And then I cry you know!
Ah Fai: Really ah?
Pinky: *cry* I know last week I said I dun want to be here. But now I want to be here already! *sob* *sniff* *WHEEZ*
Ah Fai: ?!?!?
If you think Pinky's conversation with her boyfriend was weird, wait till you hear Ming's phone call with her Dad in Episode 9-3. After watching this, I now proclaim myself Number One Fan of Ming's Dad.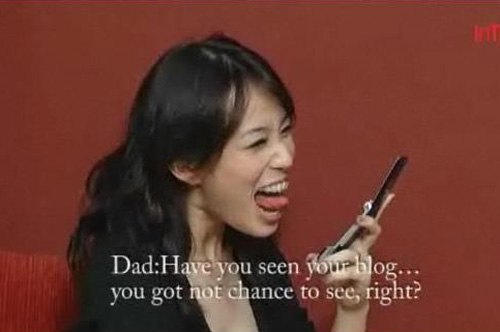 Ming: Hello Mommy! Tomorrow elimination already you know so today have to vote vote vote!
Mom: I know, you talk to Daddy first. I am washing my stove har, you hold on!
Dad: Hi Ming! How are you? Tell you something har. In your blog har… WHOA, OH MY GOD man!
*blabbers on*
Dad: You want to talk to Mommy for a while? I am bathing now.
Mom: Hello Ming!
That is so weird. Somehow, I have this image in my head that inside Ming's house, the stove is located inside the bathroom.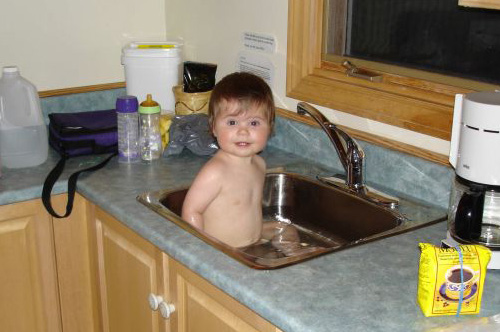 Either that, or Ming's dad was taking his bath in the kitchen sink.

I am still in Japan, coming back only in two days. The trip has been awesome thus far. My only regret is the language barrier, which makes it difficult for me to enjoy more of what Japan has to offer off the beaten dori.
After forking out close to 15,000 yen (RM 570) a day for two weeks, I am officially broke.