This blog entry is not an ad.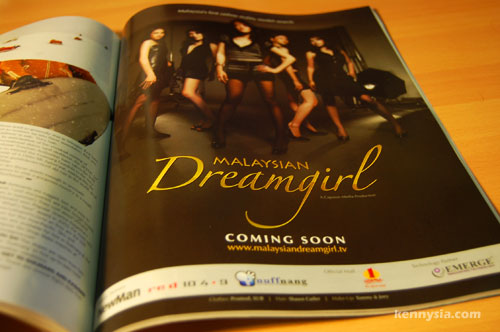 This is a sneak peek on a little side project I'm working on which I'm really very excited to share it with you guys.
Remember how at the beginning of last year, I said I wanted to take part in a reality TV show? Well, the closest I got to achieving that resolution was a cameo in one of the episodes for Nescafe Kickstart and that dismal performance in Deal Or No Deal.
But! It's more than a year since I made that statement, and finally, I have gotten my wish!
Coming soon, I will be appearing on a brand new reality show. The only thing is, this new show is NOT gonna be shown on TV. And I'm not gonna be involved as a contestant.
I will be involved in this brand new reality show…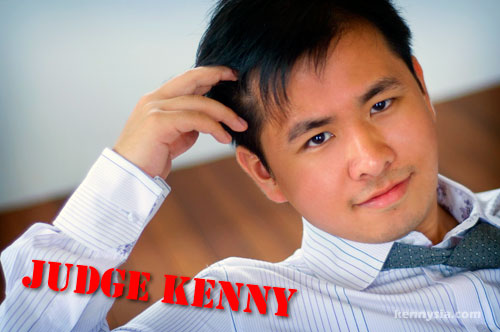 AS A JUDGE.
The show is called Malaysian Dreamgirl, and it's a model search contest with an unconventional twist.
As I mentioned earlier, this show will NOT come to a TV screen near you.
That's because we will be delivering Malaysian Dreamgirl straight to your computer – direct via The Internet.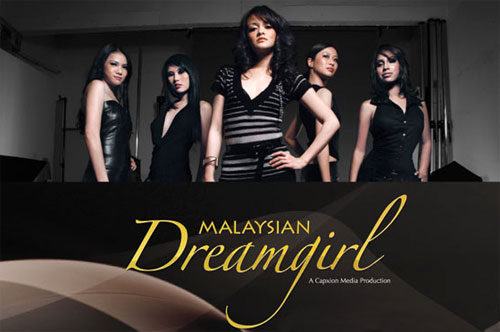 Ladies and gentlemen, Malaysian Dreamgirl is coming soon to a computer screen near you.
It is the FIRST EVER online reality model search in Malaysia, and we are making entertainment history.
Never before in this country has a reality contest show been created and shown exclusively on the Internet. Malaysian Dreamgirl will be Malaysia's first ever online reality model search. And I can guarantee you – it is gonna be big.

This ain't some cheap RTM production.
The team behind the show has got everything sorted out. We've got sponsors covering all grounds, the finalists will be treated like princesses, stay in a beautiful mansion, be trained by seasoned professionals, and the eventual winner stands to win up to RM100,000 in prizes.
Malaysian Dreamgirl will be hosted by the sizzling Sazzy Falak.
Joining me on the judging table is A-list celebrity stylist Jimmy Lim, as well as model/actress/lawyer and former Miss Malaysia Universe herself Elaine Daly.
Like I said, we've got everything covered.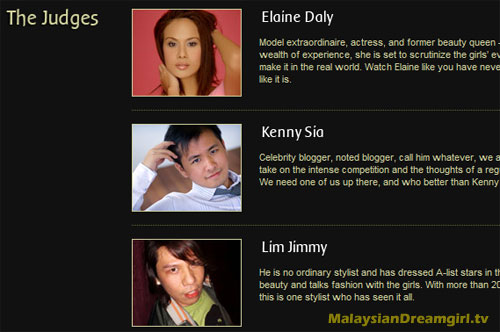 But here's an interesting bit about the three of us judges. Elaine Daly is female, I am a male and Jimmy Lim is gay.
You know what that means?
That means I will be the only straight hot-blooded male in the judging panel for the search for our first Malaysian Dreamgirl! 😉
Oh my. What a tough job I'm gonna have.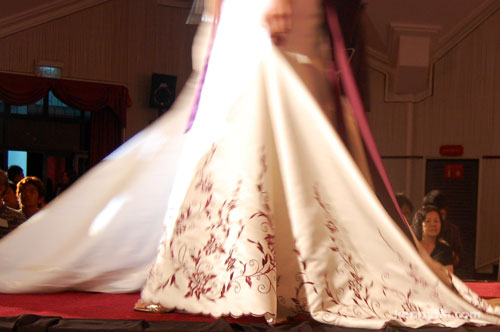 So that's what I'll be working on as a kennysia.com mini-side project for the next few weeks.
At this juncture, people are gonna have a lot of questions about Malaysian Dreamgirl
First of all, what the hell is Kenny Sia doing on the judging panel for a model search competition?
Heck. How am I even qualified to be a judge? Jimmy Lim is a stylist and Elaine Daly is a famous model, so fine. But what the fcuk FrenchConnectionUK does stupid Kenny Sia know about fashion?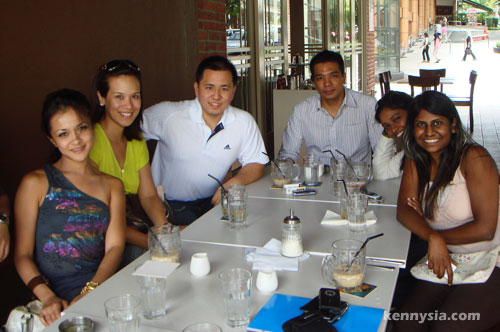 Well, I know nuts about fashion. And the only modelling experience I had for OSIM uZap.
The parody version of OSIM uZap.
But hey, I am still very qualified, ok?!
For example, I have a lot experience looking at pretty girls.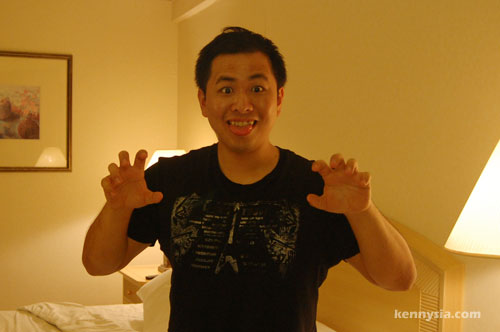 Actually the real reason I'm on the judging panel to represent the Average Joes.
We've all seen beauty pageants where the winner turns out uglier than your grandmother, right? Like many others, I'm sick of those pageant judges that choose personality over looks. We don't want some ugly cow emerged the winner. No way in hell am I gonna let that happen for Malaysian Dreamgirl.
As much as I'm sure Elaine and Jimmy are great in their respective fields, they're inside the world of fashion and I'm not. The general public see things differently when it comes to fashion.
Remember that time when David Beckham went to a nightclub wearing a sarong?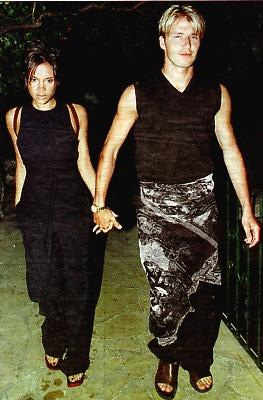 I don't know why all the fashionistas out there hailed "David Beckham Wearing A Sarong" as one of the greatest moment in male modelling history.
Personally, I thought David Beckham shit in his pants on his way out.
Whatever it was, I am in the judging panel to make sure that the views of the public count. We've all heard the saying "judges must be blind." That's not gonna happen when you have me as one of the judges.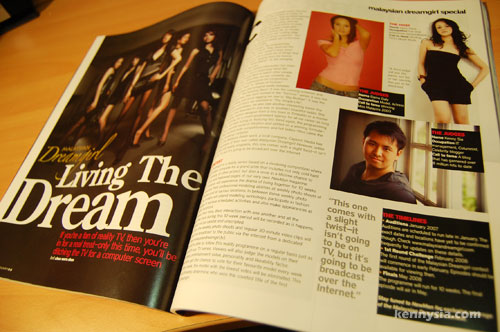 The second question people might ask is, "Why put the show up online?"
Why not?
The whole world is going online these days. If your schedule is as packed as mine, you'll hardly the find time to watch TV at all. Putting the show on the Internet makes it easier for you to watch it whenever you want, wherever you want.
Another good thing about putting the show on the Internet is that we don't just restrict our audiences to within Malaysia anymore. So even if you're stuck in Singapore, Thailand, Australia, UK, America or as far as Saudi Arabia, you too could log into www.malaysiandreamgirl.tv and catch all the action as it unfolds.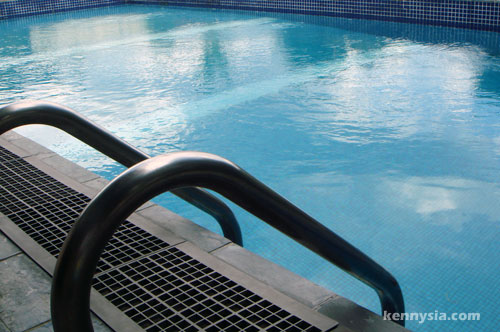 There's also another reason why we put it on the Internet that is not immediately obvious to everyone.
In Malaysia, the censors guarding our TV content are so restrictive to the point of being ridiculous. Look at that Faizal guy who took his shirt off during a rock concert. Poor dude gets banned for three months. If a guy like him could be banned for showing some skin, what more the girls?
Show some skin on TV, and some crazy nutcase from Cyberjaya is gonna go all Nazi on your ass and make a big fuss. Why? Because showing too much skin on TV will make them have all sorts of funny feelings in their lower body parts, and those feelings can lead to all sorts of horrible things like rape and diseases and people killing cute unwanted fluffy little babies.
DO YOU WANT PEOPLE KILLING CUTE UNWANTED FLUFFY LITTLE BABIES?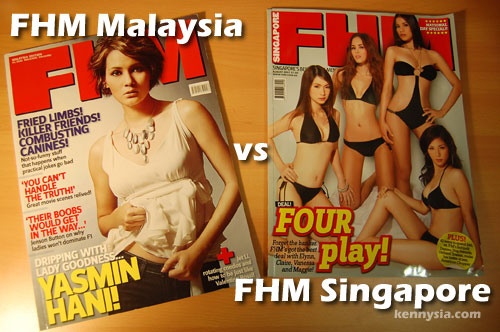 Same thing goes for our local FHM magazine. In other countries, guys buy lad mags like FHM to see babes in skimpy bikinis. But here, we got them all covered up and till there's nothing left to show.
We got a lot of hot babes in here Malaysia. But we don't see them in magazines. It's so sad that they have to travel all the way to Singapore to pose in magazines the way they want it. Posing tastefully in bikinis is all part of modelling and there's nothing crude about it. The guys love it, the girls think its sexy. Some girls even buy those men's mags to admire the sex appeal of their models.
Could you imagine watching a modelling show where we gotta be so conservative until all the girls look like this?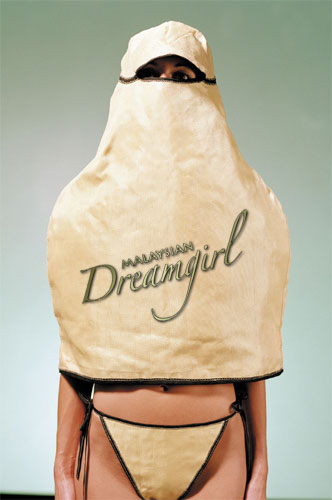 What's the point of watching the show if you cannot see hot girls in bikinis right? Might as well go watch a plant grow lah liddat.
So that's another reason why we're putting the show up online. The Nazis can censor the TV all they want, but they can't touch us. Because if they're gonna kick up a fuss about our finalists appearing in bikinis, then they're gonna have to shut down Friendster, Facebook, Blogspot and everywhere else online you're able to find a bikini picture.
Well, the runway is set and the judges are ready. All that's left are contestants to take part in the search for our first ever Malaysian Dreamgirl.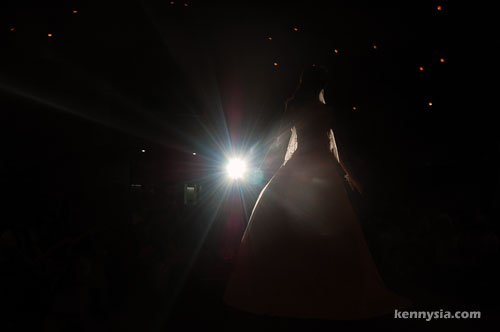 We are looking for females of all races, aged between 18 to 28, to audition for Malaysian Dreamgirl. No prior modelling experience is required, and only those who have never been professional models or TV/movie artistes are eligible.
If you ever wanted to open up your career options, live the high life, taste the glitz and glamour of a rewarding modelling career, then this is your chance. Join us as we create our moment in Malaysian internet history.
12 finalists, 10 weeks, 3 judges, 1 house, 1 Malaysian Dreamgirl.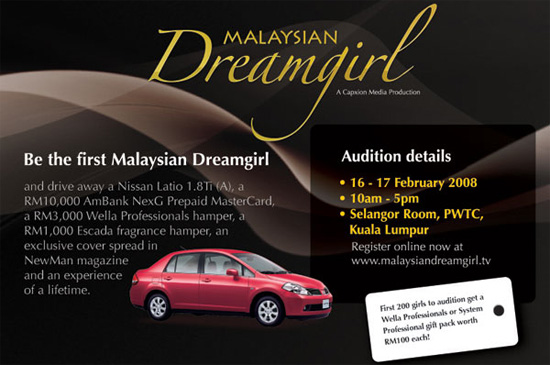 The eventual winner will win a 1.8L Nissan Latio, RM10,000 in AmBank prepaid Mastercard, a RM3,000 Wella hamper, a RM1,000 Escada fragrance hamper, and a date with Kenny Sia. In total, the prizes are worth up to RM100,000.
Even winning Miss Malaysia also cannot guarantee you prizes as good as that.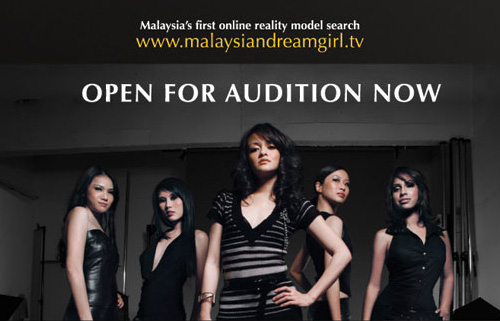 Online registration for auditions is now open, so please come and show us some support!
Help us spread the word too, and get your friends to audition if you think they have potential. You catch the show on www.MalaysianDreamgirl.tv. I'll let you know when the show goes to air in March.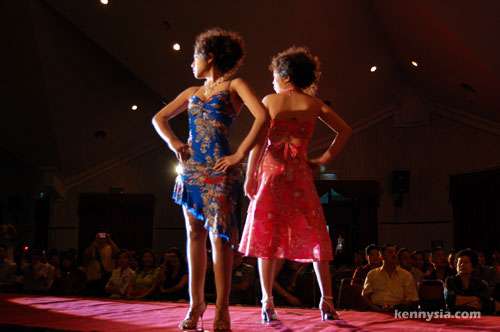 On a much more personal note, as much as I'm excited about the project because I have never done something like this before, I'm also a little scared. We are all crossing our fingers hoping that this will work out well. The production team is ready. The casting talents are ready. This is gonna be the first time we broadcast a reality show entirely through the internet. Whether or not the public is receptive to our product is entirely up to us.
If this works, we will be one of the success stories of commercial online video broadcasting in Malaysia. If not, then well, let's not think about that. 😉 We can plan and plan all we want. Truth is, we have no idea what to really expect.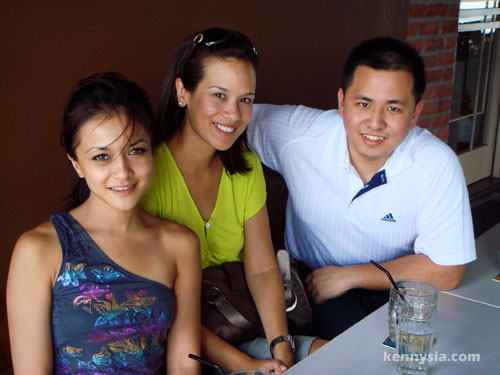 One thing for sure, this is gonna be fun.

Blog Plug of the Day: M. Zulkifli (or "Zul" as I call him) was the editor of FHM, New Man, Malay Mail and now Gua.com.my. His blog is simple, but he gives pretty good insights into the everyday life of a media publishing extraordinaire.
No, I'm not plugging his blog just because he put me as one of The 7 Coolest Malaysian of 2007 on Gua. Haha!