I Am The King Of Bo Liao.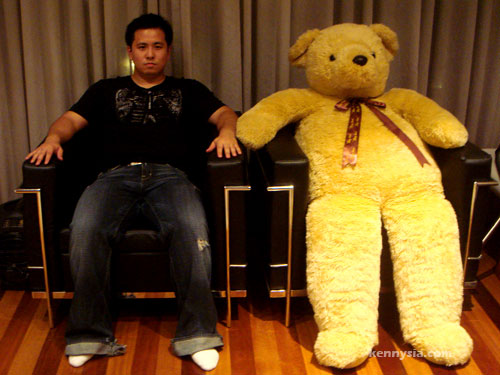 Also, meet my Queen of Bo Liao, Miss Bear Bear.
As we are having our royal Bo Liao holidays in Singapore at the moment, I am unable to update.
So you all please wait long long. Amen.

Karma Point Collection: Friends of student Chia Leng Yau are selling T-shirts to help raise funds for her leukemia medical bill. Lend someone in need a helping hand right here.