This is not a paid advertorial.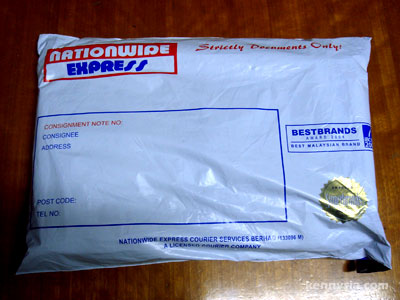 I got a package sent to me by courier earlier today. If it's sent to me by courier, I'm guessing it's gotta be something important.
Check out who it's from.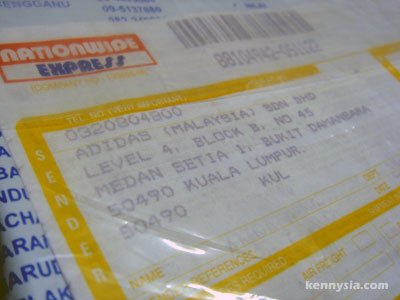 adidas Malaysia!
Can you believe it? Apparently my "Teamgeist ball looking like sanitary pads" entry found it's way via inboxes all the way to adidas' regional office and it landed on the desk of Anna-Rina from their communications department.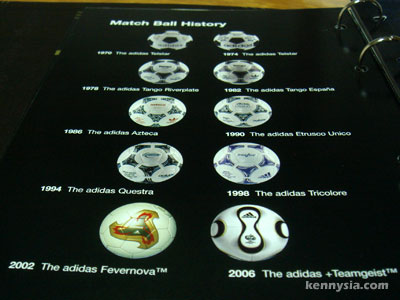 In return for me making fun at their product, they've decided to send me a pack of gifts as reward. I don't quite understand the logic behind it either but hey, I got freebies! That's all that matters.
How come Osim never gimme anything when I poked fun at their uZap? Stingy bastards. 😛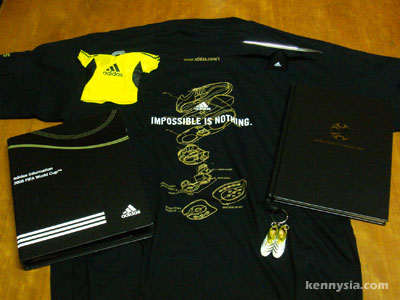 Here's what's inside the package.
First up, a football jersey.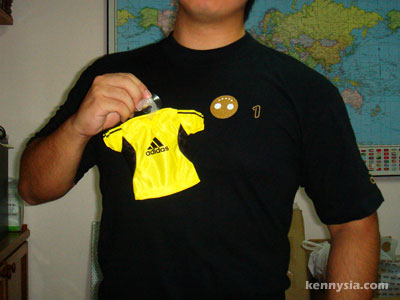 But too bad it's a little too small for me to wear. Gotta shed a helluva of weight before I could fit into this one.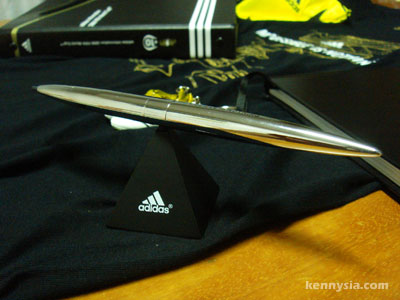 I like the pen and holder they gave. There's a tiny hole in the centre of gravity of the pen and you're supposed to use that balance the pen horizontally on the pyramid shaped holder. It's pretty cool. I'm planning to put it on my office desk to make all my workmates jealous.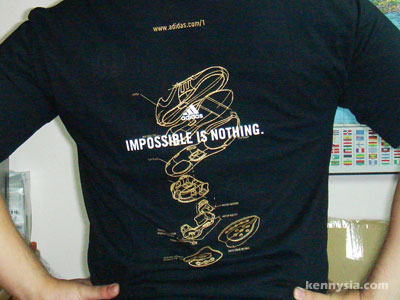 There's this T-shirt with the adidas tagline emblazoned on the back.
"Impossible Is Nothing"
Yea yea, impossible is nothing alright, except when the bloody referee awarded the penalty kick against Australia with only 40 seconds left on the clock. WTF!
Blah! Don't talk to me about that match. I'm still damn tulan about it.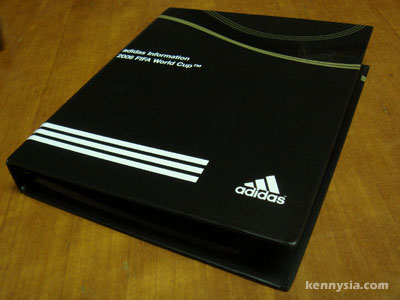 Then there's this elegantly compiled mini-folder detailing adidas' involvement in the FIFA World Cup for the past 30 odd years, in full colour glossy photos. It even come with a CD containing high-resolution snapshots of their products. I presume this was what's given out to the press worldwide for their coverage into the World Cup.
I got the left overs.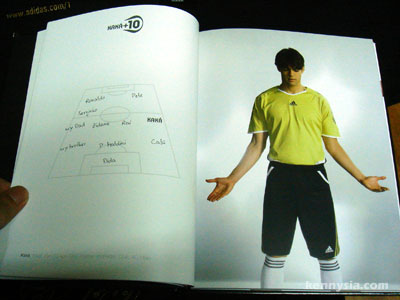 Finally there's the adidas Football Lookbook contains pretty much the same thing, except it's hard-covered and comes with this cute keychain of a pair of football shoes.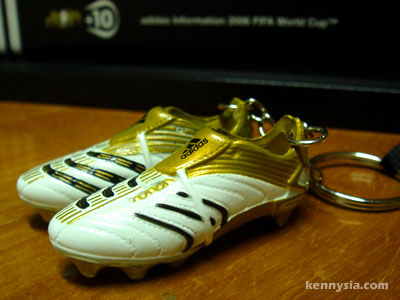 Too small for me.
Doubt I could find any use for it, but at least I can now play World Cup with my fingers.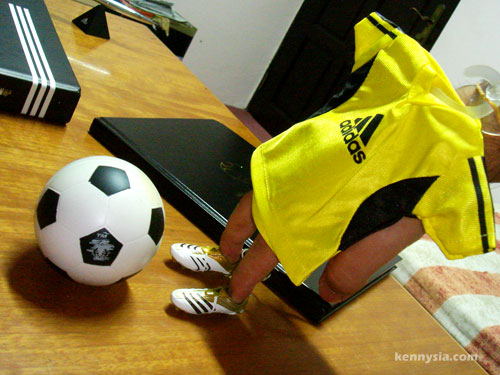 Overall, great football memorabilia from a company with a good sense of humour. 🙂 And I certainly appreciate that. Thanks!

Blog Plug of the Day: David Wang runs a Mac-enthusiast site called MyMacBuzz, and he had an interview with me about my iPod right here.