Yes, it is true that girls fall in love with their hearts.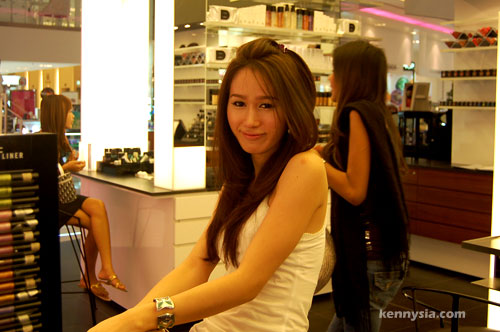 But too bad their hearts don't have a brain.
I wrote in my earlier entry that girls should take the initiative and approach the guys they like.
Nicole disagreed with that. She said girls should not approach guys because all men have this thing called "ego". Hohoho… easy there honey. 😉 You got a lot of males reading your blog, and you don't wanna step on our fragile "manly ego".
Don't you get it? The only reason why us men have a so-called "ego problem" is because of the simple fact that girls like egotistical men.
Face it. Girls LOVE ITwhen a guy acts like he owns the place and that the whole world revolves around him. Even better if he's also arrogant and sarcastic.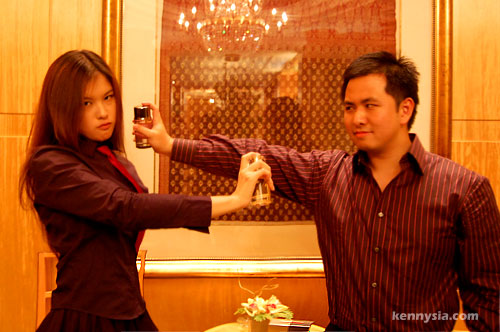 I can almost hear someone scream, "NO THAT IS NOT TRUE KENNY. WE LOVE A NICE GOOD GENTLEMAN."
Don't believe me? I can point out three examples right off my head.

Example #1: Robbie Williams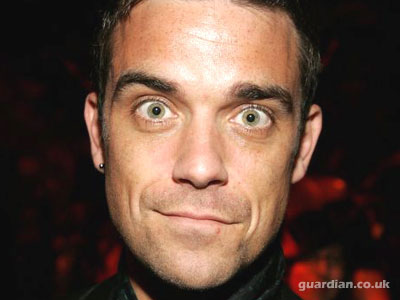 The quintessential arrogant British bad boy. Even had an album out called The Ego Has Landed.

Example #2: Dr Gregory House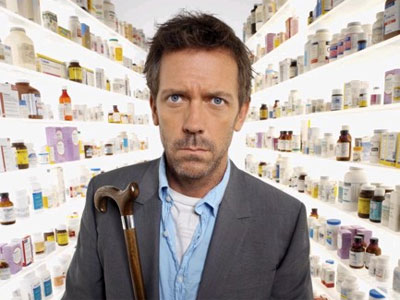 From the popular medical TV series House. Famous for such sexist quotes as "Your eyes are lopsided. And by 'eyes' I mean breasts."


Example #3: Dr Sheikh Muszaphar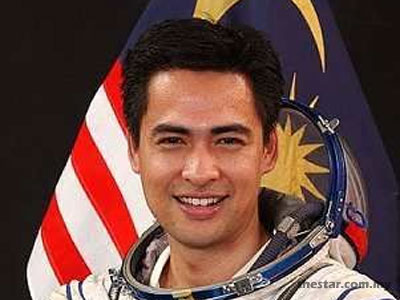 An astronaut, doctor and part-time model.
Let me repeat that.
PART-TIME MODEL.
What kinda narcissistic show-off put down on his astronaut application form "PART TIME MODEL"?
Since when are looks considered an important selection criteria in a space mission? Dude, not like some intergalactic aliens are gonna judge our astronauts by our looks!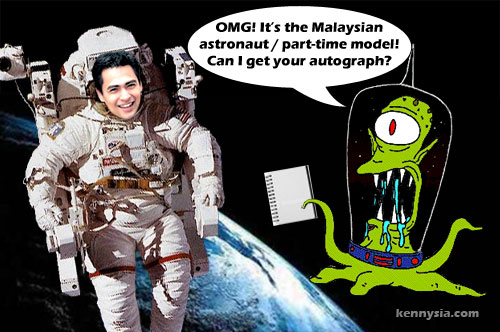 To be fair to Sheikh, I actually quite admire the guy and I don't think he has a reputation of being arrogant at all. But with all that media attention showered on him right now, the guy has every reason to be.
I can so imagine him coming back from space now and pull off this move to a girl.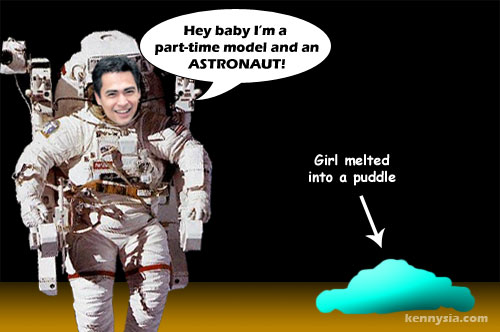 See what I mean? With role models like Robbie Williams and Dr House to look up to, it's not entirely our fault we would emulate their arrogance.
I've been in the dating scene long enough to learn that "Nice Guys Do Indeed Finish Last". The problem with girls is that they make their decisions based on feelings, not logic.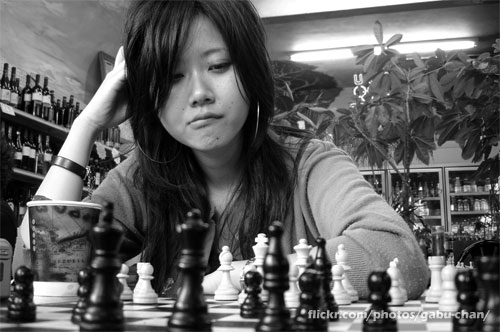 Sure, girls always talk about wanting to hook up with sincere, humble, nice guys who are romantic, caring and giving to their every whims and fancies (like Kenny). But more often than not, they end up with some sweet-talking, arrogant, egomaniacal jerk who they're attracted to because they appear strong, confident and dominating (like Robbie).
And there's no better indicator for confidence than arrogance.
Let's give an example. Say if you get asked out on a date by two similar, yet different guys.
One is a shy, timid, humble IT manager who never successfully dated a single girl before in his entire life.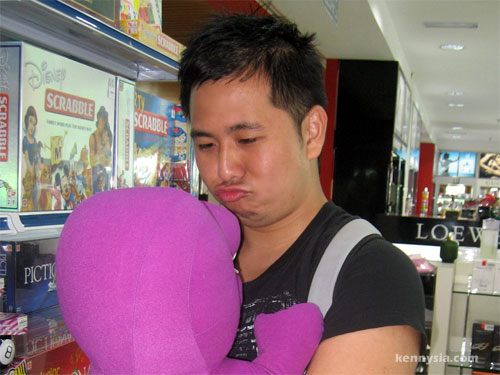 The other is an over-confident lead singer of a rock band who had dated only supermodels and beautiful women in the past, and still have girls constantly throwing themselves at him.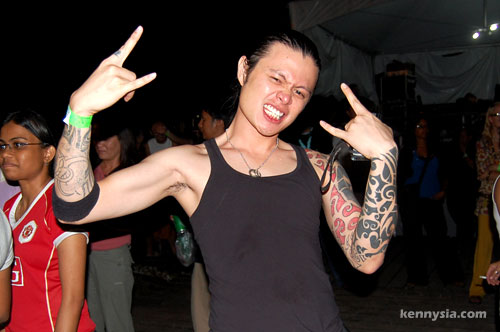 If these two guys go after you at the same time, which of them would you feel more intrigued by?
Your brain says "Fall in love with the humble IT manager! He's the right guy!". But your heart says "oh wow hehehehee that robbie is really cute!"
See? It's not egotistic when you girls like it that way.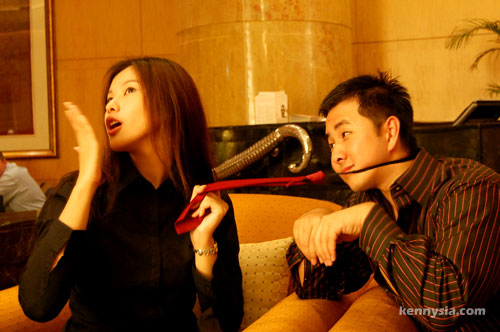 If you're a guy and you've been single for a long time because your only approach to girls is the "love sick puppy" manoeuvre – stop embarrassing yourself and install some ego into you. Show 'em who the man is. I can guarantee almost immediately that girls will be throwing themselves at ya – even if you're boasting nothing but a bag of hot air.
Strange, but it works.
*~*~*~*~*~*~*~*~*~*
Do you know of any girls who go through extreme lengths to pursue a guy too arrogant for his own good? Or do you know of any guys who tries too hard to impress a really hot and pretty chick?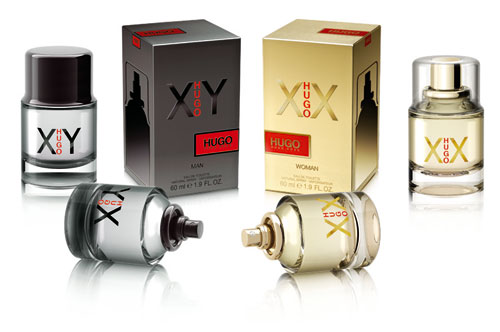 Share your stories, and the best male and female commenters each will receive a bottle of HUGO XY EDT 100ml for him or HUGO XX EDT 100ml for her, thanks to HUGO Fragrances. Contest ends 12:01am 1st November!

This entry is sponsored by HUGO XY for him & HUGO XX for her – Harmony is Overrated. All opinions expressed here are strictly of my own and do not reflect that of HUGO Fragrances.
Congratulations to William and wookie on winning the previous giveaway contest. If you didn't get it this time round, don't worry. There's 3 more giveaways to go.