What is it with popular tourist spots and lousy names?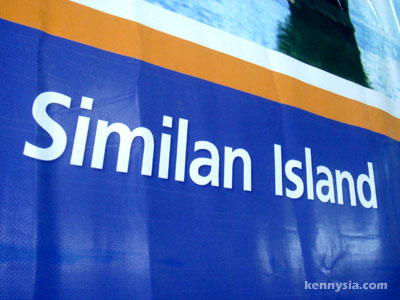 I thought Thailand's "Similan Island" has the worst name ever for a tourist spot.
Obviously, I was wrong.


Kenny: "Taxi! Taxi!"
Egyptian Taxi Driver: "Hello my friend. Where you want to go?"
Kenny: "NIAMAH BAY!"

McDonald's in Egypt has plasma screens, free WiFi internet and they play kickass chill out music from Cafe Del Mar. On top of that, they serve McARABIA BURGER! What kinda name is McArabia Burger?!
If McDonald's back home is as good as they are over here, I'm so gonna stuff myself McSilly and become so McFat.