The galabiyya is a type of long robe commonly worn by Egyptian men.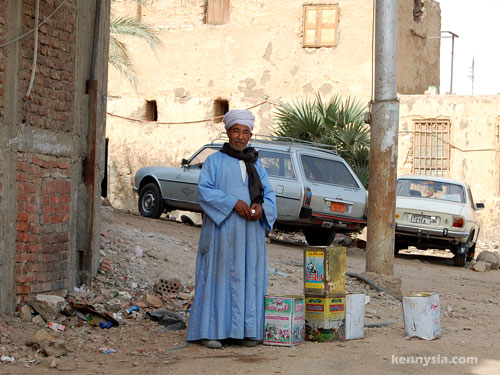 Normally back in Malaysia, when we wanna go out, we simply just put on our t-shirt and jeans. Most of the time, we don't even need to think about it. T-shirt and jeans is like the "default attire" over here.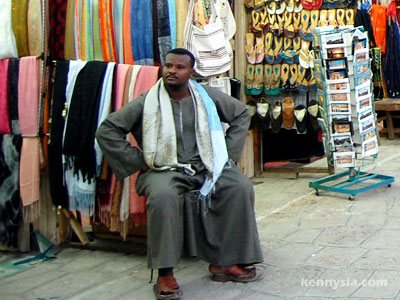 Over in Egypt, when the guys there wanna go out, they don't put on their t-shirt and jeans. They put on their galabiyyas.
The galabiyya is the like the national uniform of all Egyptian men. They wear galabiyyas out for every occassion. And I do mean EVERY occassion.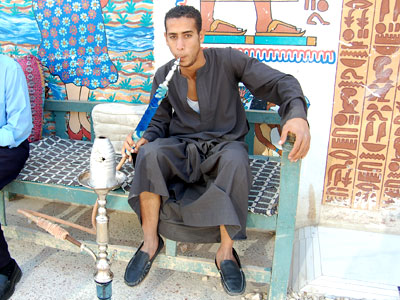 They wear it out to smoke sheesha.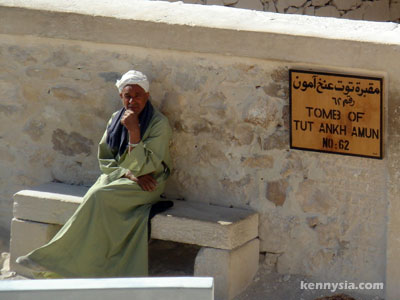 They wear it out to work as security guards.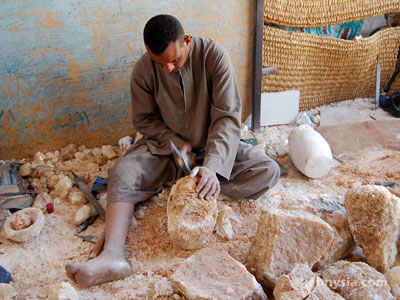 They wear it to work in the quarries.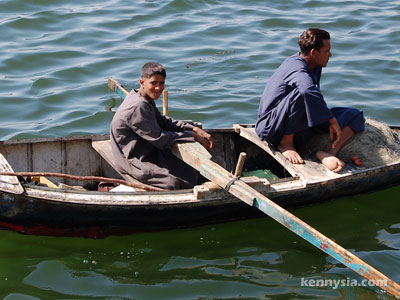 They wear it out to go boating.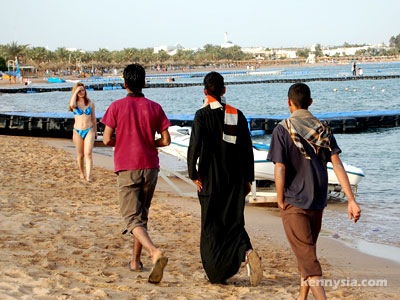 Heck, they even wear it out to the beach!
I'm not sure how anyone could wear this type of clothing out for boating and stuff. Surely, your mobility will be quite limited right? You can't really run if you wear a dress like that.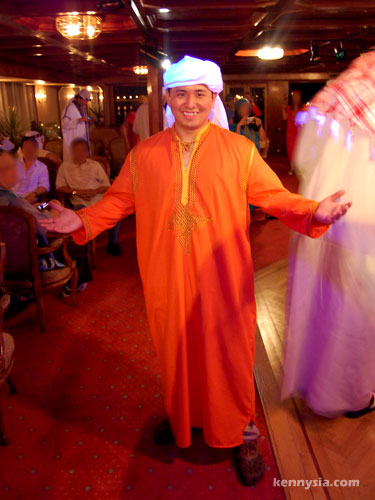 I must say though, it's really comfortable. The loose fitting hides my bulges well. Without wearing jeans underneath, my bottom is really… airy. Perfect for the hot Egyptian weather. 😛
Man, I wish I could wear this thing out in Kuching more often.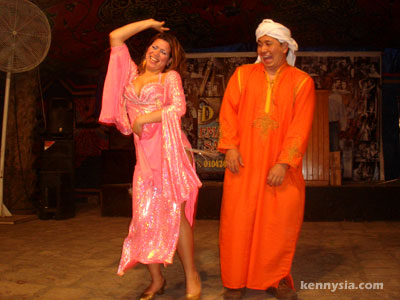 Sadly the only chance I'm probably gonna get to wear it, is for a Halloween party.

I am home. Finally!