Having grown bored of the land, it's only natural that I feel the itch to explore the world below.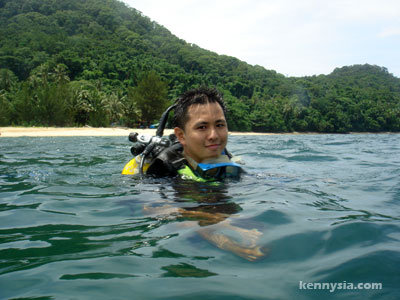 I am picking up a new sport – scuba diving.
Having passed off wonderful diving spots like Similan Island in Thailand last year because I didn't have a license, I've decided enough is enough.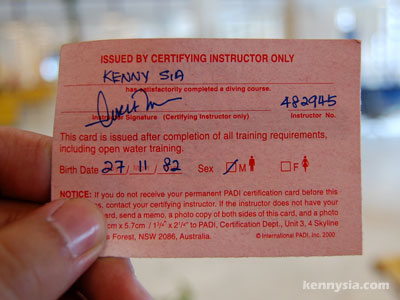 Five days with Kuching Scuba Centre, RM950 and some layers of sunburnt skin later, I am now a proud certified PADI open water diver.
Getting a dive license means a lot of thing. First and foremost, it means I can now insert a long hard tube into my mouth all day long without feeling gay about it.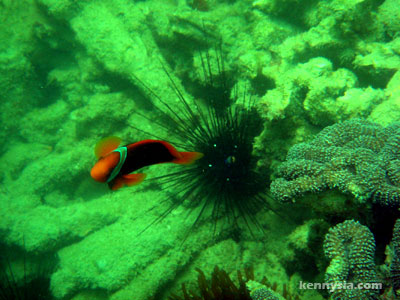 I found Nemo!

Remember to vote for Joo Nee Oh the belly dancer in Nescafe Kickstart. Type NK JooNee and SMS it to 33511.