Not many people can claimed that they inspired a TV Commercial.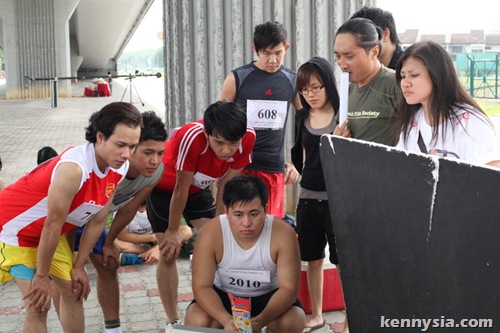 But by some bizarre twist of fate, I did.
Friend of mine Alwyn is a film director who recently secured a deal to produce the TV commercial for Dahfa Fish Snack. The director was very much tickled by the fact that I'm a big guy, yet I compete in 42km marathon races around the country regularly. Based on that, he conceptualised the TV commercial and invited me to play the lead role in it.
Next thing I know, I'm on a TV commercial for the second time round.
All I had to do was munch on a packet of Dahfa fish snack while running.
Perhaps, being round and jolly is a good thing after all.