This coming Chinese New Year is the Year of the Dog! Woof woof!
I like dogs. I'm born in the year of the dog. Dogs are cool. I was wondering how to pay tribute to the greatest pet animal in the world, when for some inexplicable reason I was reminded of this particularly memorable outlet I visited in KL.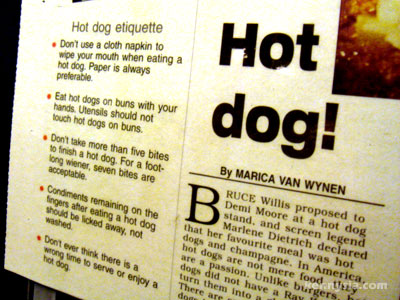 I love hotdogs. It's a love I carried over from Australia, where hotdogs are stupidly called "sausage sizzle" by those weird Aussies. One of my favourite stalls in Perth was Nick's on Murray Street Mall (Vienna Dog = BEST). I was searching for it high and low last time I was there, but for some reason Nick's hotdogs has moved. IT'S GONE! 🙁
Since then, I've been dying to get my hands on some authentic gourmet hotdogs to no avail. I've tried, but those at the local Ramly Burger stall just don't quite cut it.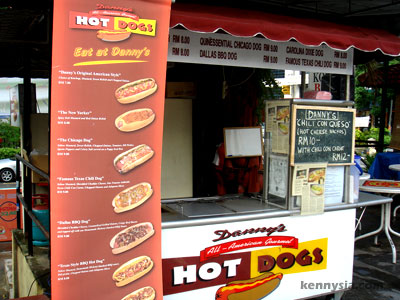 Larry Martin is an American expat living in Malaysia, and the owner of Danny's All-American Gourmet hotdogs at Hartamas Square. He also keeps a blog over at laotze.blogspot.com. During my last trip to KL, Larry sent me an e-mail inviting me to lick his wiener grab his buns err… visit his stall.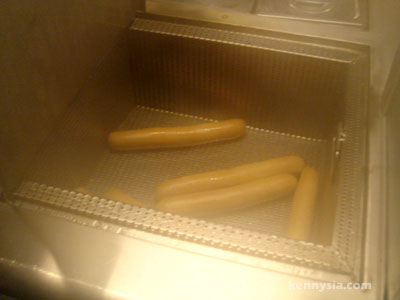 The hotdogs at Danny's are unlike any others you can find in Malaysia. Larry Martin has spent time, sweat and money looking all over the world for the right ingredients for his hotdogs.
The spices and jalapenos are from Mexico. His Gulden's mustard are brought in from the US. The buns, the sausages – all freshly made to his specifications.
Larry doesn't use any of those cheap frozen supermarket bullcrap. Some may call him a perfectionist. I call him one helluva hotdog obsessed nutcase. 🙂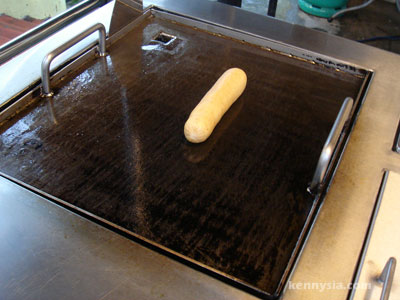 "8 inches of love" he loving calls it.
Right… everyone knows that's nothing compared to my 11-inches of dickonosaurus.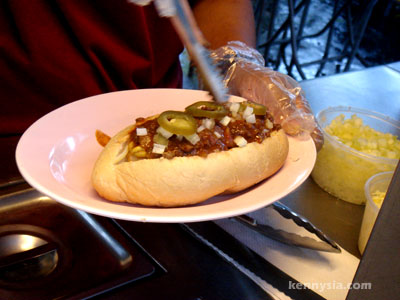 Danny's signature hot dog is the Famous Texas Chilli Dog. This one is particularly special because it's topped with the their secret Chili con Carne recipe. It tastes fantastic! It's obvious a lot of dedication and fine-tuning went into this, and the results show at first bite.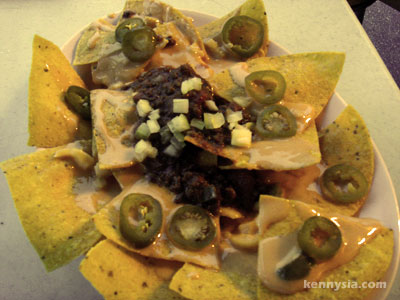 Considering each hot dog costs up to RM9 each, I kinda wonder if that's too expensive for thrift-conscious Malaysians. Then again, before Coffee Bean and Starbucks came in people were saying they're gonna go bust because Malaysians wouldn't pay RM10 for a cup of coffee when there's RM1 coffee at the kopitiam shop nearby.
And look at where there are right now.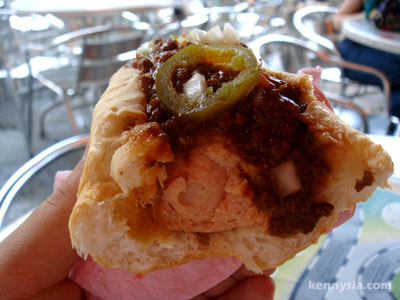 You know, if someone were to tell me 6 months ago that the best hotdog in the world could be found at Kuala Lumpur, Malaysia, I'd probably laugh at him and say that the oldest tropical rainforest in the world could be found on my legs.
After sampling Danny's Texas Chili Dog, I reckon it's safe to say that that was the best hotdog I've had. EVER.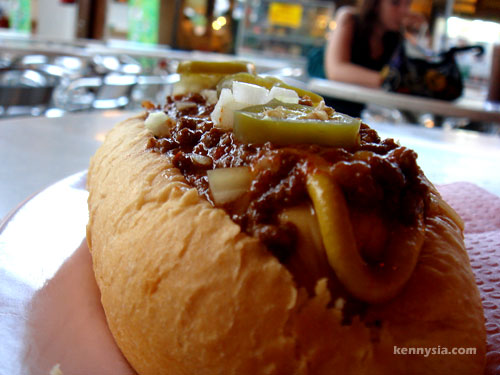 So good so yummy so deliciously satisfying.

This is so weird.
I was attending my ex-classmate's wedding last month. One of her friends from New Zealand spotted me and hollered me over.

"You're Kenny Sia right?"
"Yes I am."
"I think you know my cousin."
"Who's your cousin?"
"SPG!"
"Err… yeah! I know her well. Like, verrrrryyyy well."