I had fun in Hong Kong.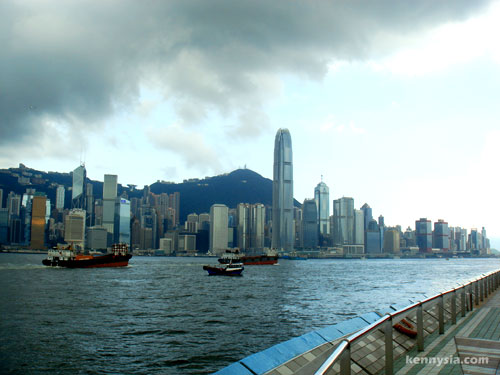 Part of me wished I didn't have to go alone, but hey, I know I wouldn't be able to pack everything in a tight 4D3N schedule if it's otherwise.
There's too much to see and do. I left Hong Kong knowing that there's always going to be something new to experience when (not if) I do return one day.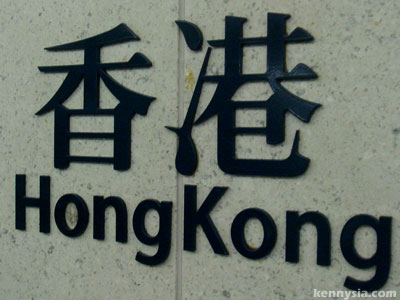 As a tourist destination, Hong Kong can be roughly divided into 3 parts – middle-class Kowloon to the north, cosmopolitan Hong Kong Island to the south-east, and idylic Lantau Island to the south-west. That's good for me because I can pretty much plan my time evenly among the three.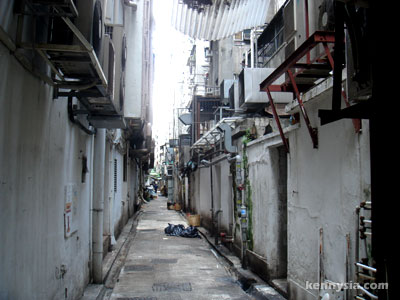 My journey began at Kowloon. I stayed at a hostel in Mongkok, Kowloon, which is not so bad a place if it weren't for the cesspool of hourly-rate hotels and prostitution dens littered across every nook and corner of the streets.
Kowloon is a very tightly-packed area. At one point in time, it was named the most densely populated place on the planet, and I believe them.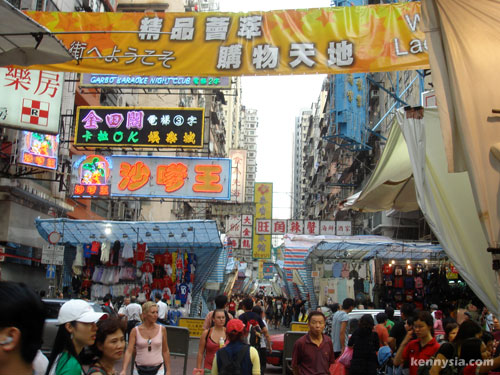 You get shops located on the 9th floor, storerooms behind restaurant tables, and coffee houses with bars – not because it's chic and stylish, but because there's simply not enough space to go around for everyone.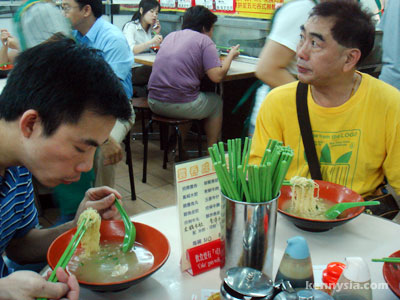 My first day in Hong Kong, I had to share a table in a Wanton Mee restaurant with two other strangers. It was strange to me, but for them it seems pretty normal. Looking at how people living here squeeze through one another all the time with difficulty, it's hard not to feel lucky living in a landed house.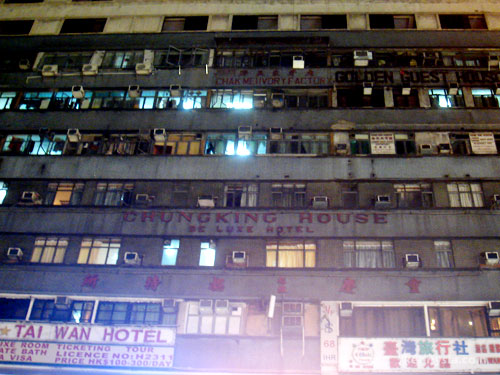 Kowloon is the Petaling Street and Geylang of Hong Kong.
What Kowloon lacks in the glitz and glamour typical of central Hong Kong, it more than makes up for it with its distinct Asian flavour.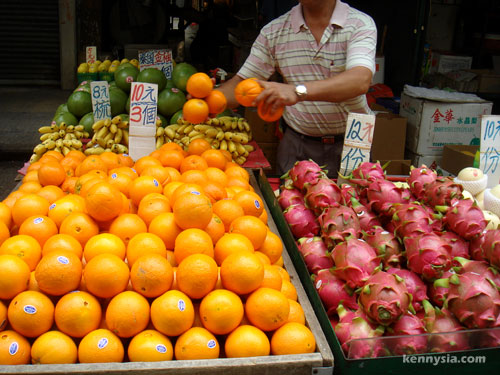 The rows and rows of run-down tenement buildings, bright protuding signs and streetside vendors while an eyesore to some, certainly lends a lot of character to the middle-class Chinese ground.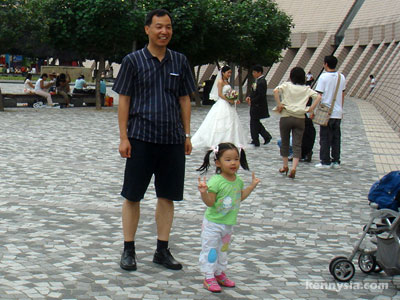 Btw, there's one interesting thing I noticed about kids here. The kids here, when you take photos of them, THEY POSE.
We're not talking just any boring "Si Qian Jin" pose kids here do.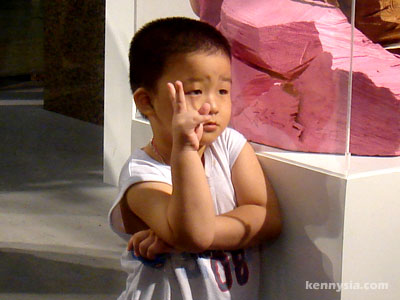 THEY DO THE ACT CUTE POSE! Just like FireAngel, but so much more damn cuter lah.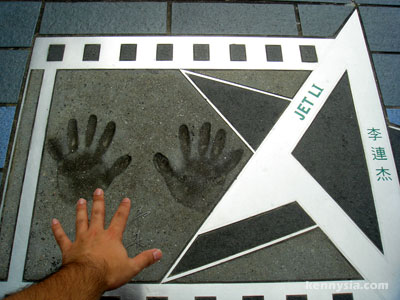 One touristy place I did visit was the Avenue of Stars on the Tsim Tsa Shui waterfront, otherwise known as Hong Kong's answer to Hollywood's Walk of Fame.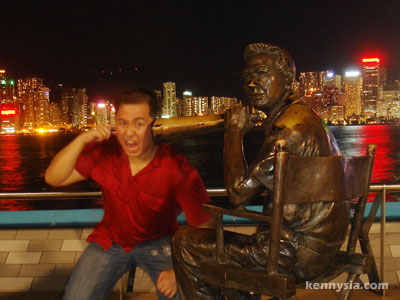 The Avenue of Stars is definitely a must-go place for all tourists, not just because it features the commemoration Hong Kong's most celebrated actors and actresses, but because you get the best view of Hong Kong Island's spectacular skyline. I must say it is among the best in the world.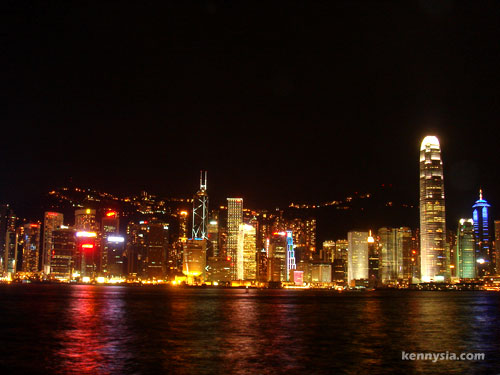 I stayed at the Avenue of Stars for The Symphony of Lights show heavily hyped by the tourism board. It is basically a choreographed spotlight-fest atop skyscrapers. Though beautiful, it was nothing to shout about.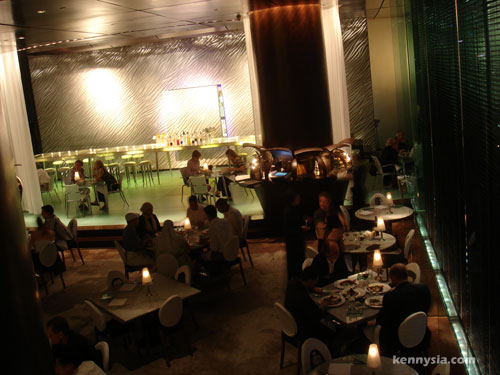 Before the end of the first night, I went to this bar called Felix, a swanky little place on the top floor of the Peninsula Hotel.
Judging by the number of wealthy-looking businessmen and bevy of supermodel beauties chilling out in this Phillipe Starke-designed bar, I'm guessing this must be one of those "hi-so" place to hang out at in Hong Kong.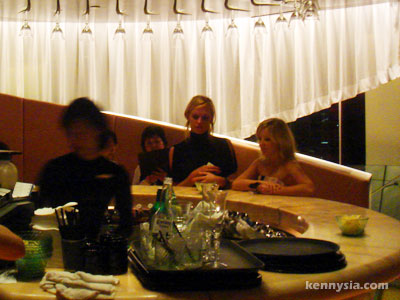 I made it my point to sample a city's signature drink at its top bar whenever I travel.
Rumour has it that the world's first Screwdriver was mixed here at Felix. For non-alcoholics, a screwdriver is basically vodka orange.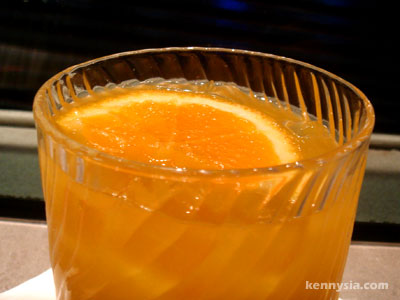 Over here, this simple mix of drink set me back HKD$99/RM50 a pop.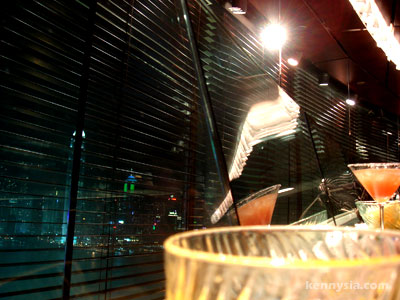 The view was worth it though.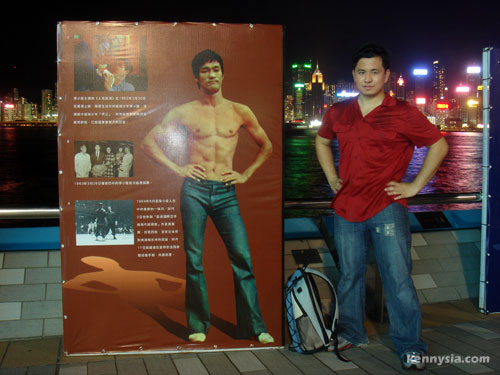 Coincidentally, the week I was there was Bruce Lee's 33rd Anniversary. The Hong Kong Bruce Lee Association (wtf? Where's the Kuching Kenny Sia Association?) set up a series of life-sized posters on the harbour to pay tribute to their nation's most iconic character.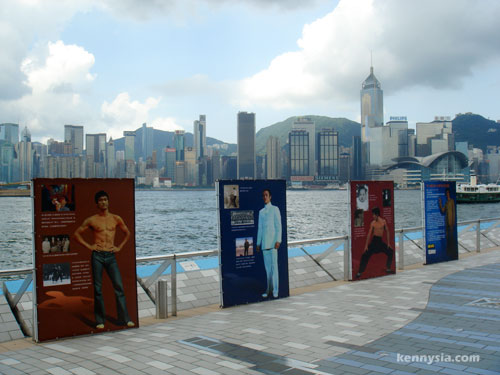 The legendary founder of Jeet Kun Do who achieved cult status internationally would've been 66 years old if he were still alive today.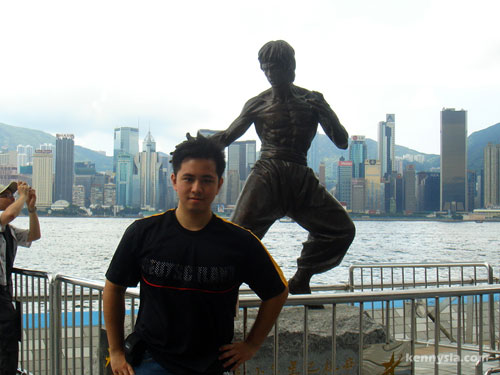 Dammit Bruce! Can't a guy take a photo without you sabotaging it with bunny ears?
[a lot more to come…]

It was tragic. The day I returned to Kuching, I heard news of the Sarawak Club house razed by a dawn fire. The following day, another building in the middle of Kuching city got caught up in flames.
Sarawak Club was where I learnt how to swim. The gym was where I lifted my first dumb bell and the Badger Bar was where I used to have my frequent dose of ribena and sprite. I can only express shock and sadness to see such a sentimental part of history turned into ashes.