A friend of mine who works as a security guard passed me the following CCTV footage, taken at the 4th mile area a few weeks ago. This is the second time it has happened.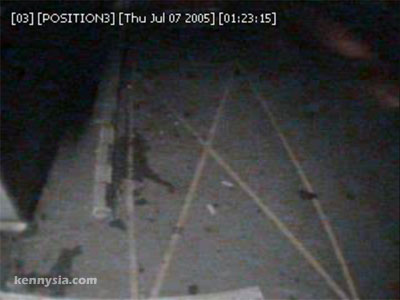 Personally I don't believe in paranormal activities. But neither do I have an explanation for the following phenomenon.

Click to watch the video (5 sec, 272 KB). I did absolutely no other alteration (other than watermarking) to the video clip. Don't worry, its not one of those prank video designed to shock you out of your pants. 😉
Note the white figure following the tail of the motorbike for a split second before it disappeard.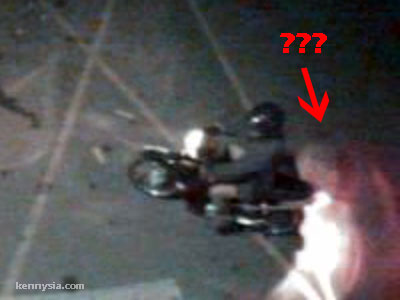 I thought it was smoke, but it certainly doesn't look like smoke to me. The best I could come up with is that the figure was a reflection of light of some sorts. I've checked the area in question, and there were NO reflective surfaces at all. So where did it come from?
Can someone tell me what the hell going on?

Have anyone thought of selling insurance to indemnify bloggers against hacking and things like that? If you do see something like that in the future, just remember, you've seen it first at kennysia.com. 😉