With Halloween fast approaching, one of the things I'm most looking to get are some Halloween costumes.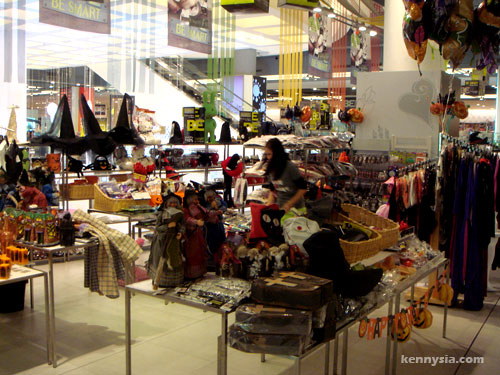 But Kuching being such a small city that is already, is completely devoid of Halloween mood year after year. I've also been searching all over Singapore and KL, but I didn't have much luck when it comes to locating anything Halloween.
Fortunately for me, I had a bit of luck in Bangkok. Though I didn't find any full-fledged costumes, I did manage to find a small section selling Halloween masks in the enormous Siam Paragon store.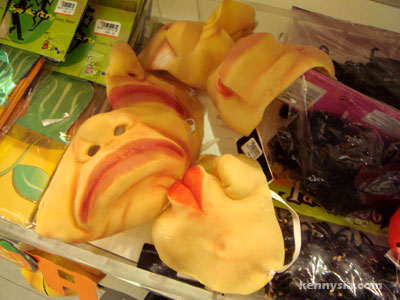 These aren't full masks that goes over all of your head. They're just simple ones that covers your mouth and nose and costs around 150 bahts each. But it doesn't mean that they are any less fun.
Introducing…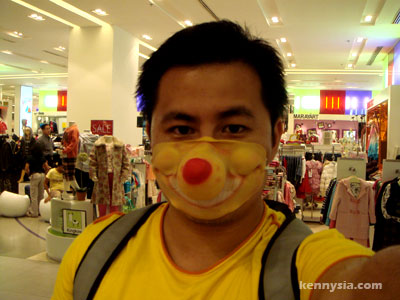 Sia-tatouille.
In my past life, I was a master chef that makes a living sitting on top of people's head while I show them how to cook.
I didn't like that one because it wasn't quite "me". But this other one is more like me though.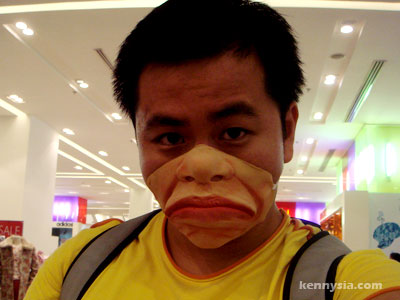 Sia Jong-Il.
I. AM. NOT. HAPPY. And you're fired.
I thought of getting this one. Then I thought why pay money to get a facial expression that I got permanently plastered on my face anyway when I'm angry anyway?
So I found one that looks different, but still suits me better.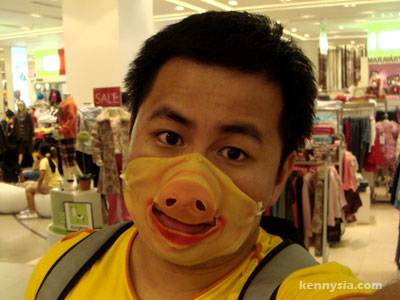 OINK!
Oink oink oink.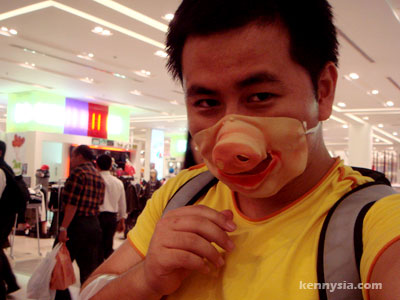 Aiyo, why you looking at me like thatttt.
Ugh. Still don't like it. Only because it hits too close to reality.
After trying on so many, in the end I found the best and most suitable Halloween mask for me.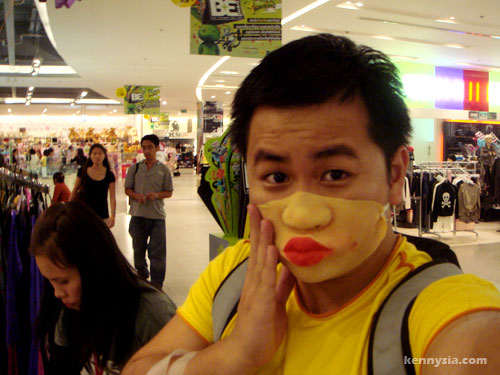 Sawasdeekaaaa. Me lub u long time!
Sucky sucky for five dollah!

Starting tomorrow till 12th November, I will be publishing a series of blog entries with Nicole on the topics of male-female relationships. It's all part of a promotional campaign by HUGO XY for Him and HUGO XX for Her – Harmony is Overrated.
The concept behind this two fresh new fragrances is that total harmony is no longer the basis of modern relationships, but provocating, finding and compromising. Kinda like how the two fragrances is contrasting individually, but complements each other when brought together.
There's something in it for the readers too because you stand to win the new HUGO XY EDT 100ml for Him or Hugo XX EDT 100ml for Her just for commenting. (Winners don't get to choose prizes and it's open to Malaysian residents only!)