A correction collection of Engrish spotted during my last trip to Shanghai.
Outside Xiang Yang Market: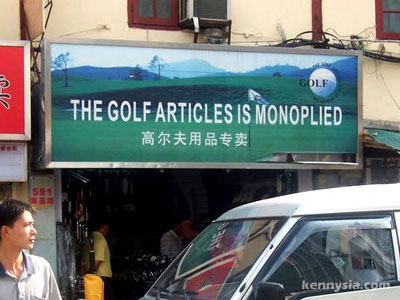 At the Maglev train station: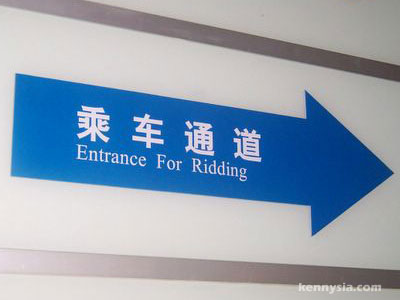 They obviously don't like you here. Good riddance!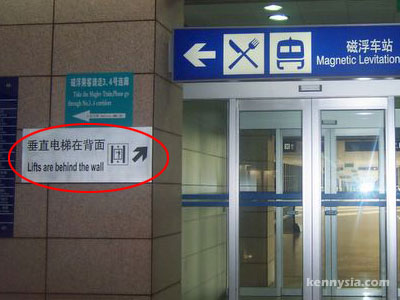 I'm supposed to walk through the wall?
Who do you think I am? The Incredible Hulk?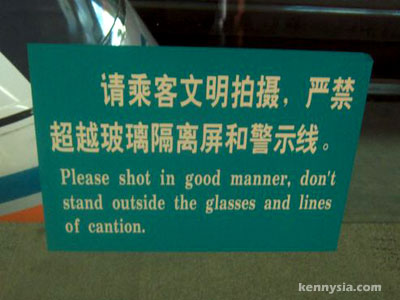 Shanghai train stations are not like Singapore MRT stations. You are allowed to take photos here, as long as you are shot in good manner.

Outside a restaurant serving western food: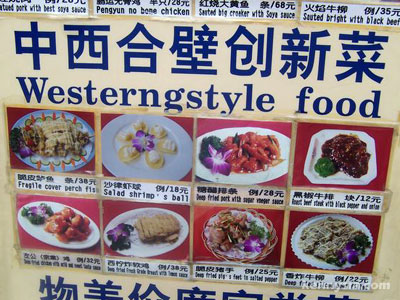 Tan Ah Beng went to Shanghai and opened a Westerngstyle restaurant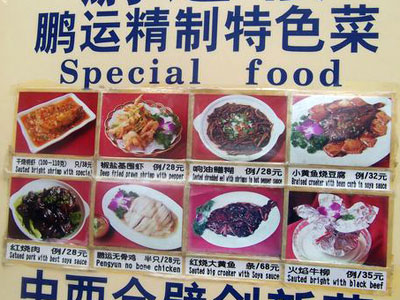 They also serve special food for special people like you and me!

Carrefour Shanghai's Price Guarantee: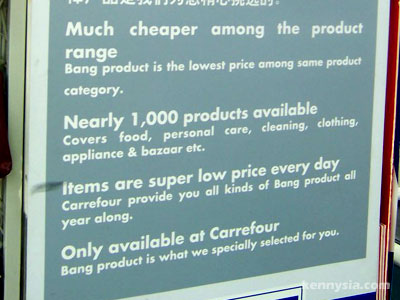 Let's go Carrefour buy some bang products!
(The word 'bang' in this case is the direct translation of the Chinese word °ô (bang4), which means 'good quality')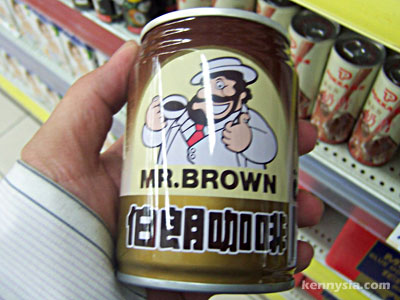 This Mr Brown dunno how to zhng his car, so he became a coffee milk mascot instead.

Mobile phone charging station: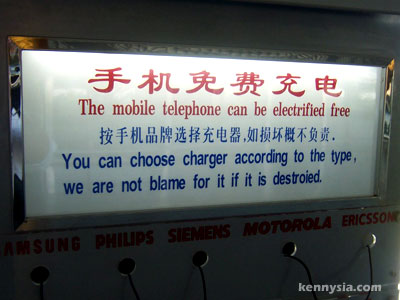 Shanghai people don't charge their phones. They electrify it.

And my personal favourite: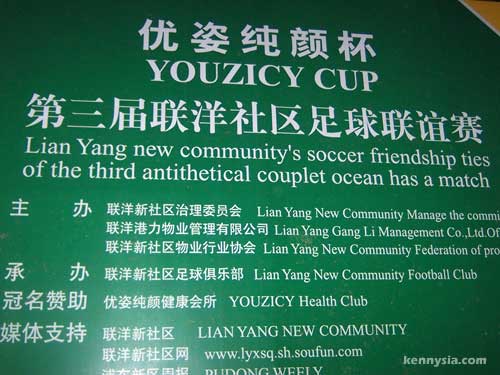 Dunno why suddenly got antithetical couplet ocean coming up.

Complete this survey for a chance to win a USD$50 Amazon.com gift voucher and help a poor NTU student complete her Masters thesis!