This is a story about Karen Cheng.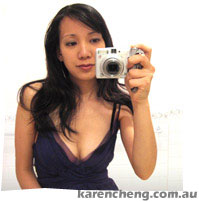 Karen Cheng is a Perth mother of two who runs a popular blog at karencheng.com.au.
Karen has a typical mummy blog where she shares snippets of her life, covering topics such as women's lifestyle, parenting and fashion.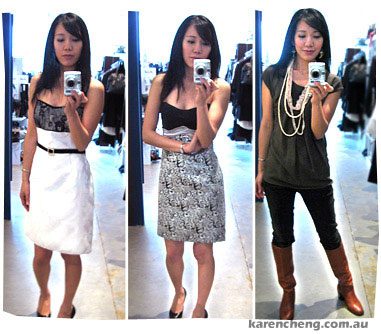 Karen Cheng also has a very peculiar habit.
Whenever Karen is dressed up nice, she will go in front of a large mirror, whip out her digital camera, snap a photo of herself in the mirror, and then upload it onto her blog.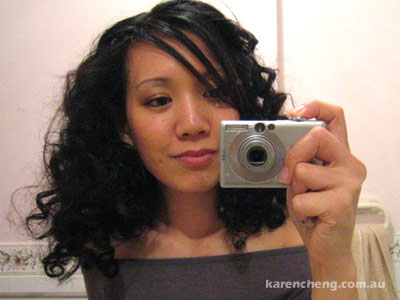 99% of the time, her camera will be fully visible, her eyes glancing downwards towards her camera, and her head tilted slightly to the left as she does that.
She does this so often, her readers even have a name for it.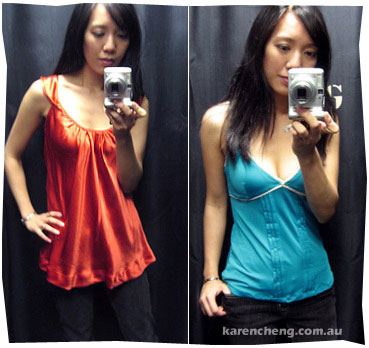 They dub it… "The Karen Cheng pose".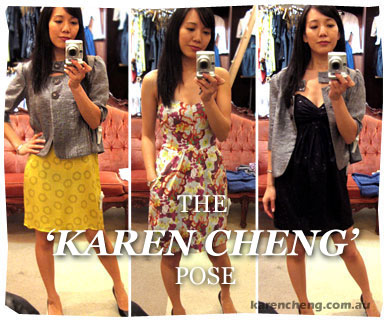 One day, Karen received an email from one of her readers.
The reader told her that they were going out for dinner when spotted this large mirror. Since they were all dressed up nice, they decided to take a photo of themselves doing "The Karen Cheng Pose".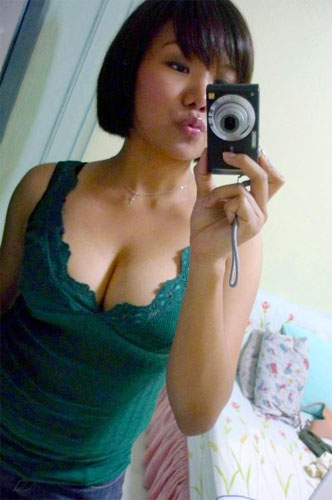 A few days later, she received a similar e-mail from another reader. And then another. And another.
Without even realising, Karen has stumbled across a winning formula.
Girls + Nice Dress + Self-Photography = Big Internet Hit.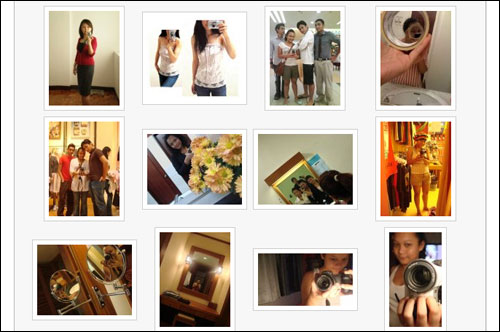 Before you know it, a Facebook group was created, 1,104 people joined, 664 people posted photos of themselves doing "The Karen Cheng Pose", TVs, newspapers and magazines go crazy over it, and a full-blown internet phenomenom has well and truly taken off.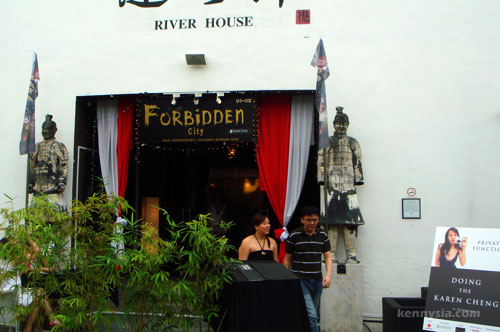 Karen was on holiday in Singapore last weekend with her husband to celebrate her 30th birthday.
Since she has many Singaporean readers, Karen came up with this a crazy idea to combine camwhoring with charity.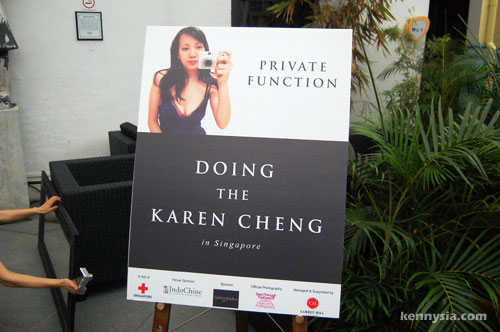 Her plan is to get everyone together at one place, do the "Karen Cheng" pose with THE Karen Cheng in front of a mirror, and get each person to donate SGD$10 towards the Singapore Red Cross.
Coincidentally, I was also in Singapore during the same time to attend my high school friend's wedding, so after some e-mailing each other, I decided to pop into her private function when I was in town.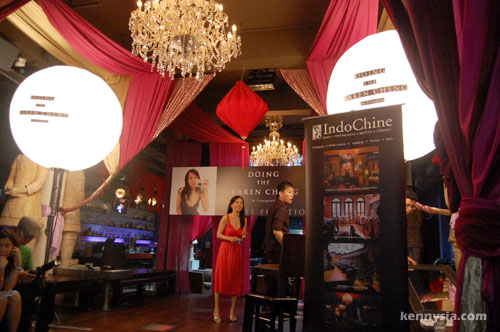 Waddya know?
Being a mostly girls event, there were babes.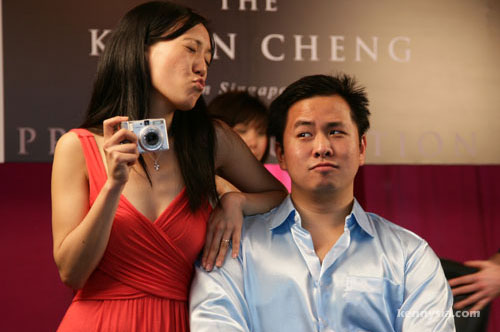 More babes.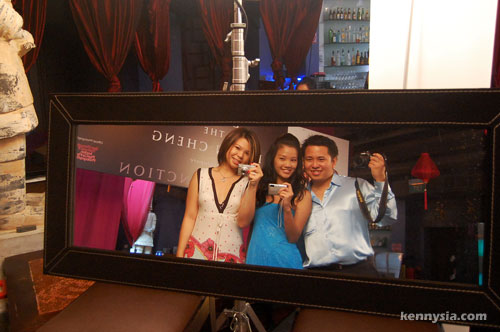 And even a dog.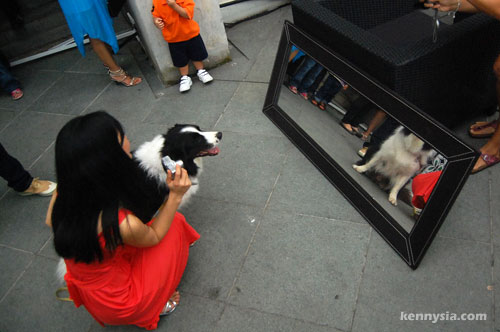 Everyone was dressed up really nice to the point that it was like we're doing a fashion show.
The best part is? I was one of the very few guys there.
So this is what we do.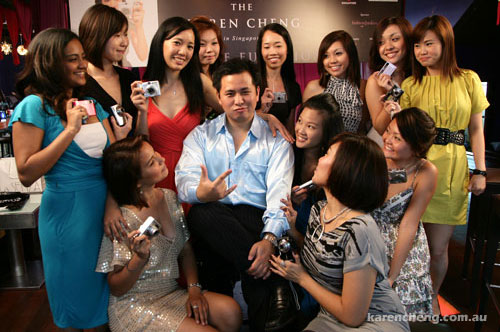 Fun and games aside, Karen's little gathering did end up going to a good cause.
It was just a short two-hour thing, but over 100 people turned up for the event and raised in excess of SGD$2,000 (RM4,600) for Singapore Red Cross.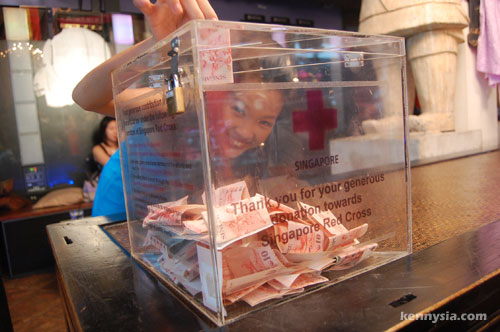 So this is a story of a 30-year-old mother of two from Perth, who loves fashion and camwhoring so much that she unwittingly started an internet trend, brought together many people, and ended up doing something very good for charity.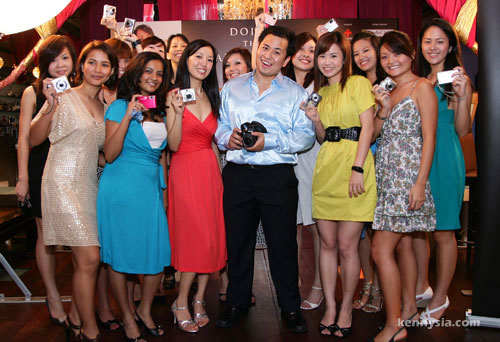 And the reason I'm writing about this?
Well, with so much drama and crap going on in blogging lately, I think we all deserve a little happy story. 🙂

As a prelude to Rainforest World Music Fest, SingleTrackMind is doing a mini beach concert with a couple of local bands at the Damai Beach Resort, Kuching. Worth checking out if you enjoy live music.
Click here for info.