As you know, I was on TV a while ago for the game show Deal Or No Deal.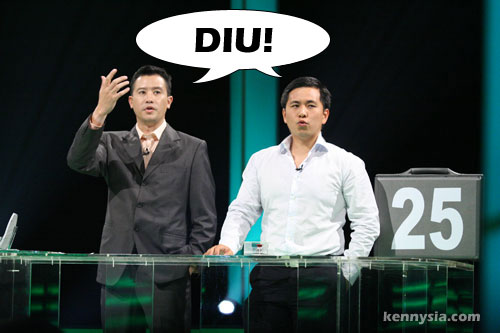 It has always been one of those quriky dreams of mine to be on a TV game show, dating back to the days of Wheel Of Fortune and A Million Dollar Chance Of A Lifetime that I used to watch a lot in the 80s.
It wasn't so much the 15-minutes-of-fame to be on TV that attracted me, more so the huge-ass amount of money that awaits – all for answering some really simple questions.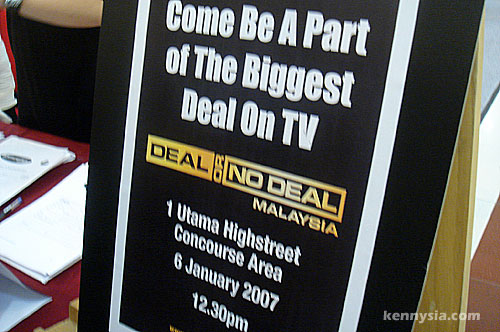 Of course, for a long time that little dream of mine never materialised because most game shows are held in KL and I live in Kuching. But earlier last year, I was in KL and by chance I saw Deal Or No Deal doing a road show at 1Utama.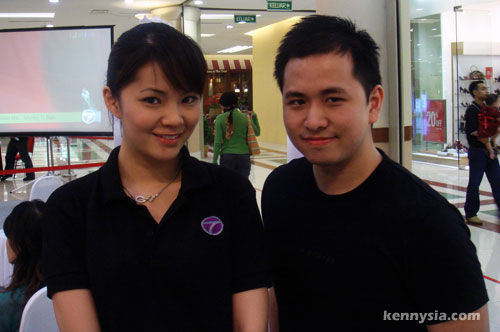 I got nothing to lose right? So I filled up the application form and didn't give it much of a thought after that.
Surprise surprise. Three months later, I received a call from the show's producers telling me I've been selected to participate in Deal Or No Deal. They asked me if I could make the flight to KL.
Needless to say, I jumped at the opportunity like a kangaroo.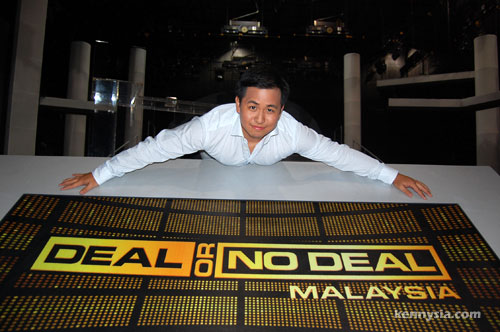 Without so much as to give it a second thought, I took two days off work and booked a RM500 flight straight to KL.
What's RM500 for a flight compared to how much I could potentially take home right? Hey, people win a lot of money on these things. Just the other night, I saw some guy on TV walked away with RM20,000 just like that.
I figured, even if I win only just half his prize money, I'll be happy. RM10,000 is more than enough for me to do a lot of things I wanted to do. I'd love to travel to the States, upgrade my computer and do a bit of charity if I win a big prize money.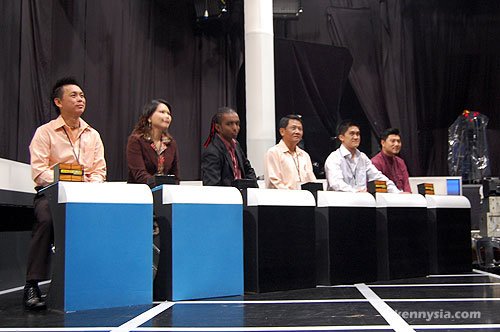 My confidence picked up even more when I attended the filming of the episode before mine, and that contestant won some RM43,000! That's a crazy amount of money I could only imagine winning in my dreams.
And then it was my turn to be filmed.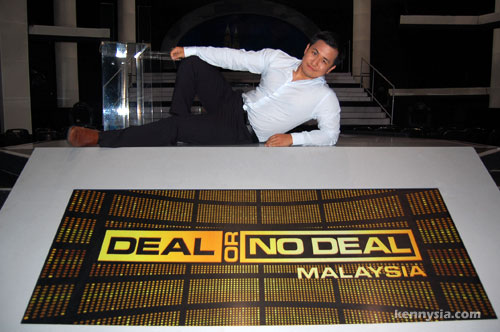 I was nervous as hell. So nervous, because it was officially the first time I'm going on TV – if you don't count those numerous times when I "accidentally walked past" in the background when somebody else was shooting something.
First, I had to go past the elimination round. There were 6 contestants, and only the first person to answer two questions correct can go through to the next round.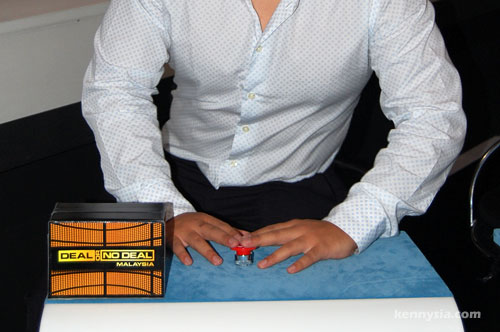 I missed the first question.
The second question was "Which is the longest river in the world?", and I got that right. The third question was "Which of the following sports does not allow players to use their hands? Basketball, volleyball or football?" I answered "Football" and I'm through to the next round!
… and that's when everything started going downhill for me.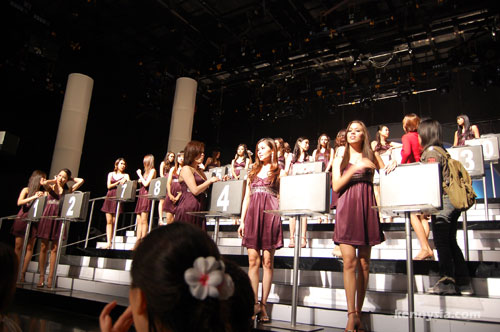 I won't dwelve into the details on how the game is played. Suffice to say, the objective is to eliminate all the small amounts of prize money on the left hand side of the board. The more prize moneys on the left hand side is eliminated, the higher the possibility that I'll be offered a bigger sum of prize money by the mysterious "banker".
Here's how it went down.
First I picked a briefcase to keep, and proceeded to eliminate 6 briefcases.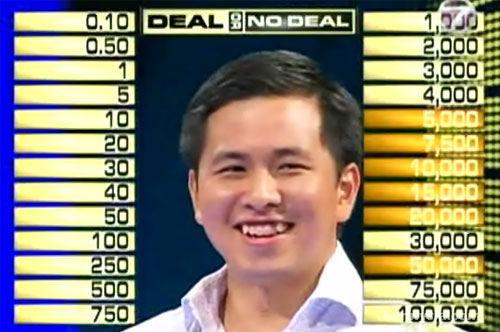 Diu. I picked all the ones on the right hand side!
Nevermind. At least the RM100,000 prize money is still there. Banker offered RM600 but I'm arrogant so he can go kiss my ass.
Next, I have to get rid of 5 more briefcases.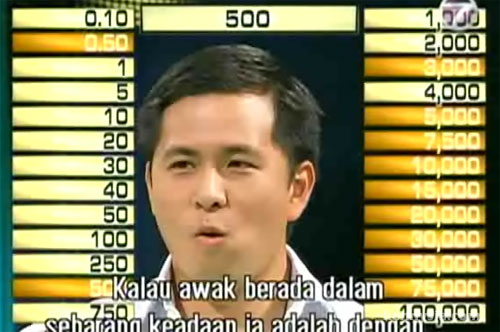 Diu! Almost all the big money are gone!
Fine, RM100,000 is still in play so I might just get lucky.
I have to throw away 4 more cases.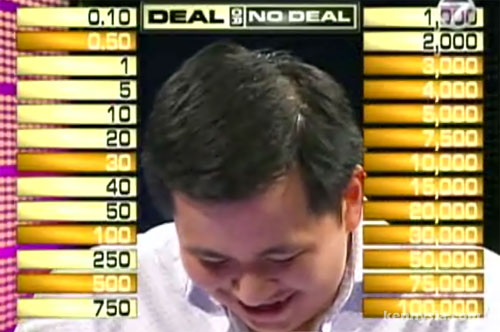 DIU!
Now even RM100,000 is gone!
How to play lah like that?!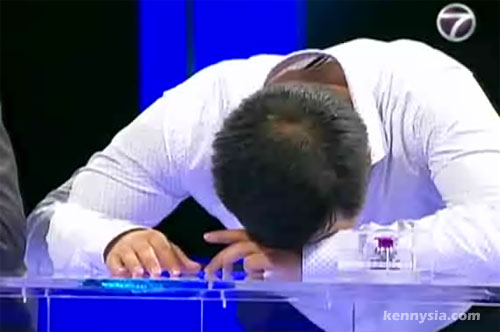 To cut the long story short, I played until I threw away all the big prize money on the right hand side.
Left with all the pathetically small prize money, I reluctantly accepted the banker's offer of RM100 halfway to end the game. And even that decision was not a good deal. Because in the briefcase that I was holding onto all along, I have RM250.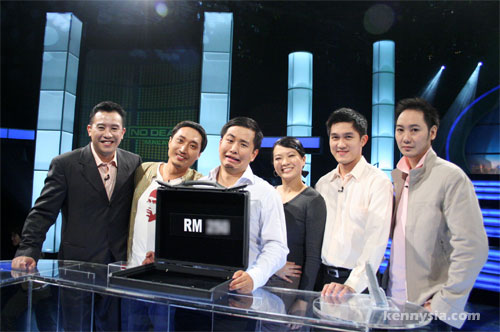 Damn, I should've just take the RM900 Samsonite briefcase and run.
I lost a lot of money by flying to KL just to take part in the game show. But you know what? That is not the most tulan thing about the whole experience I had on Deal Or No Deal.
My friends Nelly, Alwyn, Allan and Tim drove all the way to the ntv7 studios in Shah Alam to attend the shooting of my episode and give me support. I thought that if I were to win a lot of money, I could've treated them to a nice meal to show my appreciation.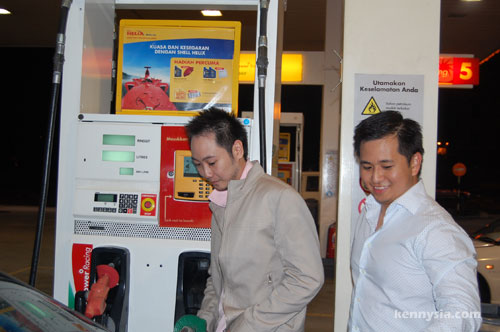 Since that did not happen, I could only do the next best thing I could do. And that is to compensate Tim for his petrol.
I think the petrol itself is already RM100. So there goes my prize money.

Diu or No Diu?

YouthMalaysia.com is holding the first ever Youth Entrepreneur Convention at the PWTC this 19th January. It's a convention supported by the Ministry of Youth Development to empower and inspire the youths of today to become entrepreneurs of tomorrow.
And hey, I will be there alongside Kid Chan, Kevin Zahri and Timothy Tiah as one of the many speakers for the convention. Time to put my (non-existent) public speaking skillz to good use.