Crocs is a brand of footwear that seems to be all the rage right now.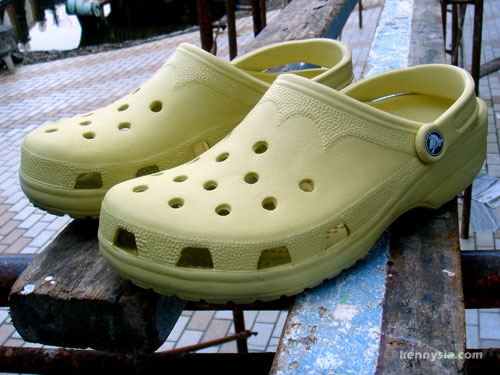 They aren't that big in Malaysia yet, but these odd-looking shoes are everywhere in Hong Kong and Singapore.
It's hard to miss them, what with their bright in-your-face colours and all. The only thing weirder than their designs is how the heck something not quite a shoe, not quite a sandal, not quite a clog became so damn popular. Even A-list celebrities from Matt Damon to Faith Hill were heard singing praises about them.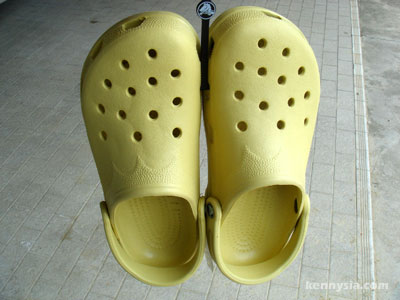 Crocs Malaysia has given me a pair of Crocs Beach to try out without any obligations to review them on kennysia.com.
My immediate reaction when I first laid eyes on them was "what the hell is this funny-looking thing"? Then I showed them to Cheesie and she went "Hey, that looks like cheese!"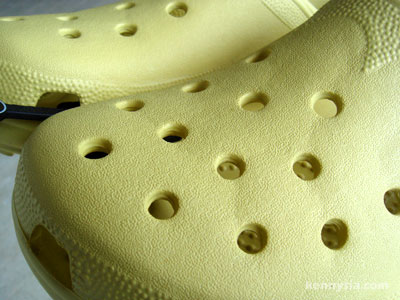 Let's face it, this is probably not the kinda footwear you'd see in the latest issue of Vogue or GQ Magazine. Crocs is the latest fashion trend as well as the greatest injustice to both the words "fashion" and "trend".
I won't say that it's ugly. Let's be diplomatic and just say that it's "an acquired taste" and "take some getting used to". 😛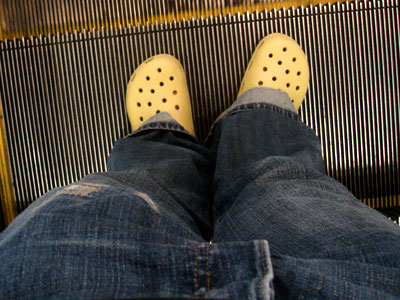 It actually took me a bit of courage to start wearing the Crocs Beach around town. Crocs are not yet released in Kuching (though we do have some big hungry ones in our rivers), so my footwear has been getting quite a lot of attention here. So far I've got all sorts of comments from "OMG WHAT IS THAT?!" to "Hey that looks so cool and funky!"
Crocs aren't the best looking shoes, but I gotta admit it grows on me after a while. I especially love it when I'm at a friend's place and see my cheese-yellow Crocs stand up among the boring black leather shoes and brown sandals at the door steps.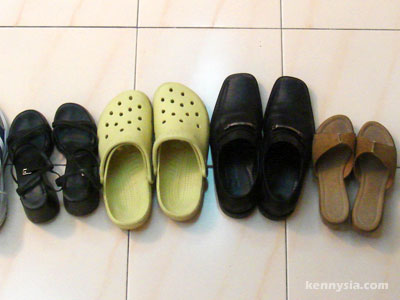 Sure, it's chunky, oversized and make me look like a clown, but I'd be lying if I said Crocs is not the most comfortable shoes I've ever put my foot in. A lot of credit goes to the resilient foam-like material the shoes are made of, which moulds into the shape of my soles with the aid of body heat. There are also ventilation holes on the top and sides of the shoes to keep the feet cool.
Don't get me wrong, I still love my Nikes, but I can walk all day, step through rainwater, wriggle my toes in my Crocs, and not end up with smelly feet at the end of the day. CAN YOUR NIKES DO THAT?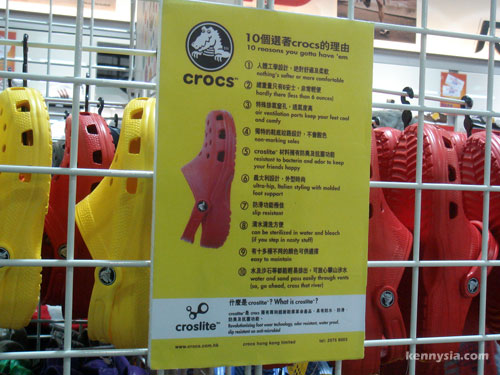 That's probably the reason why it's so popular. You won't know how soft it is until you try. Crayon-coloured clogs might top of the list of fashion faux pas, but only time will tell whether or not Crocs will suffer the same fate as fashion fads like platform shoes, transparent bra straps and dyed blonde hair.
In the meantime, you'll definitely see me wearing this around a lot more often.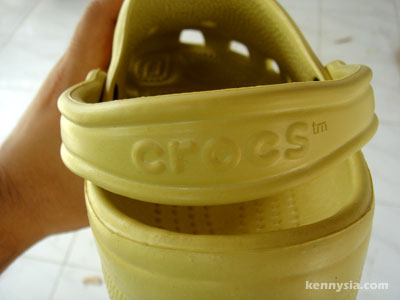 But hey, don't take my word for it. I've spoken to Crocs Malaysia, and they've agreed to give out their flagship Crocs Beach shoes to FIVE lucky readers (thanks, KV!). If you want it, you could have it.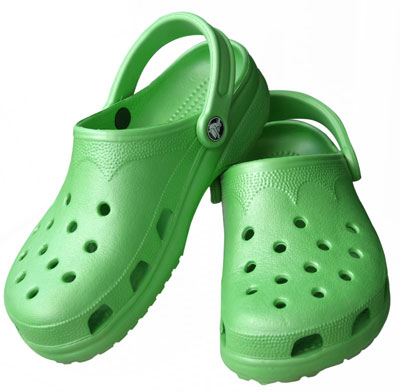 Since Crocs is such a favourite among celebrities, all you gotta do is leave a comment below answering this question.
"Do you or someone you know have an interesting encounter with a celebrity?"
I'm NOT talking about you buying a ticket to watch Pussycat Dolls in concert, neither am I talking scandals or smear campaigns like you sleeping with Michael Jackson as a child. It could just be something simple, like maybe someone you know have David Tao on MSN. Or maybe you bought a drink for WWE wrestler Nidia and got a kiss from her in return (which actually happened to me before).
The juicier it is, the better.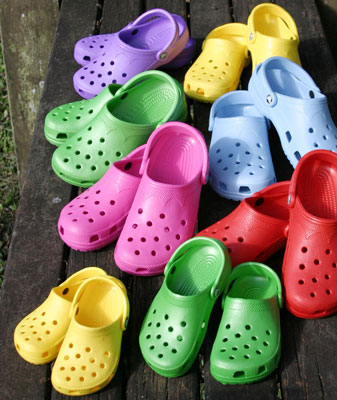 Anyway, the contest closes 11:59pm Friday 1st September and you must include your valid email address, so I could e-mail to get your shoe size and postal address. Crocs will mail out the prizes to Malaysian addresses ONLY.
It's so good to be a kennysia.com reader hor. Got free things one.

I love it how The Star have so much puns in their headlines. In response to the Thai sex worker boom in Kelantan, one headline went: "Hard to go after prostitutes, say authorities"