It was such an honour.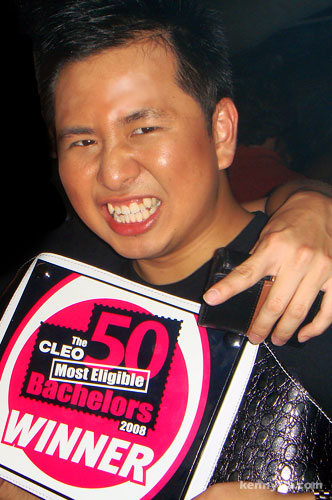 Thank you to everyone who voted me to become your 2008 CLEO Most Eligible Bachelor of the Year.
I also would like to thank my fudder, my mudder, my brudder, my sistur and all my flengs out there. Without your support, I would never stand on stage as one of the finalists in this beauty contest for men.
Unfortunately I did not win.

That title deservingly went to Bachelor #8 Brian Lau.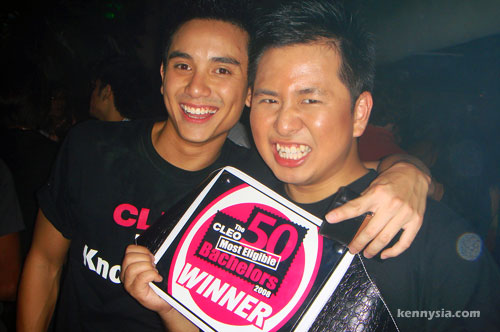 Sorry.
Of course lah, I never expected to win anything anyway.
Everyone was out to put on a good show and have a good time, and we've certainly achieved that. Everyone had a rocking evening at Zouk last Friday. Not to mention, the girls who came that night were all superbly hot and dressed to kill.
The unofficial dress code for the night were tight dresses and very very very very short skirts.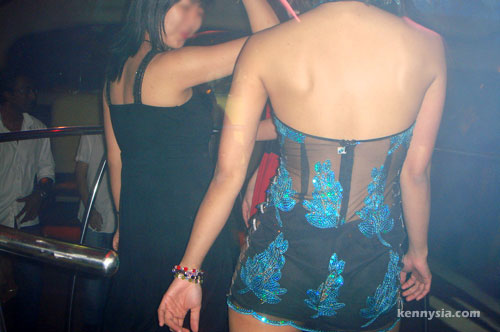 Kudos to the coordinators from CLEO magazine for putting together this fantastic show.
For one, it's not an easy task getting 50 grown men listen to you. When you said "LINE UP!", you get 25 bachelors obediently lining up, while the other 25 bachelors were just laying around without a care in the world.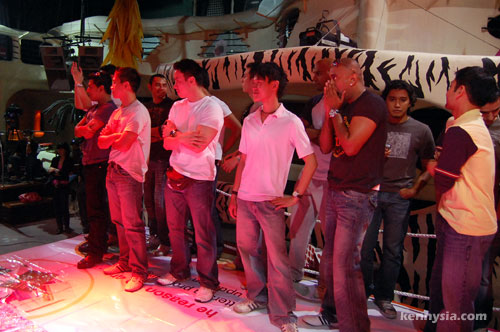 When you said, "Odd number stand to the left. Even number stand to my right", you get questions like "Har? What odd? What even?"
It was worse than giving instructions to a bunch of kindergarten kids.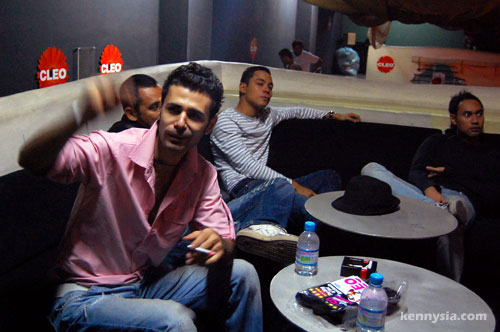 I kept remarking to the guys backstage about how unmanly it is that a bunch of straight guys like us are joining this beauty contest for men.
All the bachelors have this ridiculous facial expression when they put on make-up.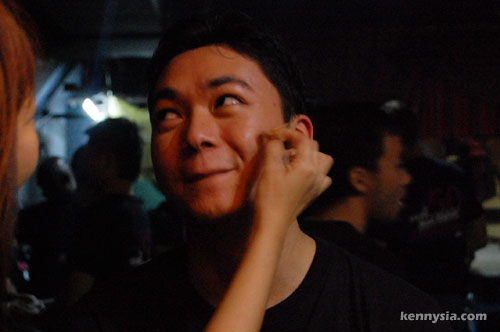 Still, the guys were great fun to hang around with. Despite the fact that we are all fighting to become Malaysia's Most Beautiful Man, the atmosphere backstage was like one big frat party.
It was really weird.
One moment, you see us macho men doing girlie stuff like putting on make-up, foundation and lipstick.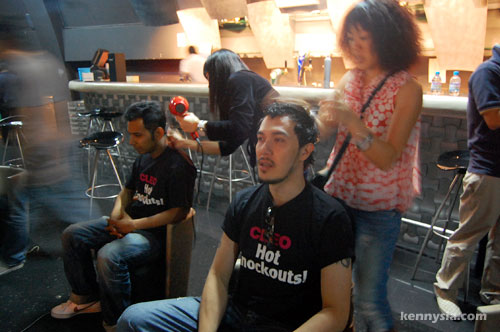 Next moment, you see us flexing our muscles, talking about masculine stuff like paintballing, mountain-climbing and drunken sex parties overseas.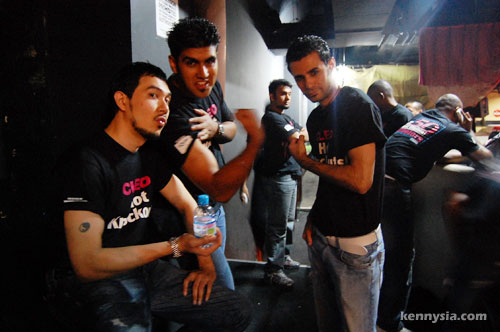 But seriously though, and I say this in the most non-gay way possible, the guys in the CLEO's 50 Most Eligible bachelor list are all really hot.
One look at this bunch and I know I have no chance of winning.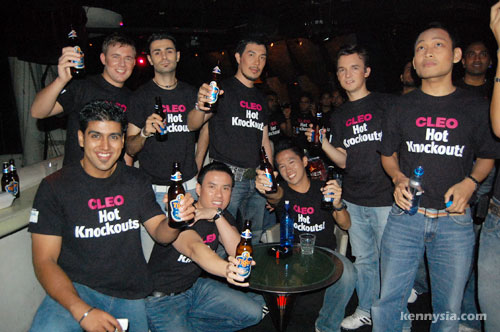 Look at those CLEO hot knockouts getting ready to put on a show!
I thought I might have a chance against Bachelor #42 Johann Lim with his funny moustache.


But most people would still say he's better looking than me.
Anyway, Johann didn't tell me exactly what character he's playing that requires a funny moustache like that. Maybe it's for a Malaysian version of The Godfather. In that case, the official title of the show would be "Ayah Angkat".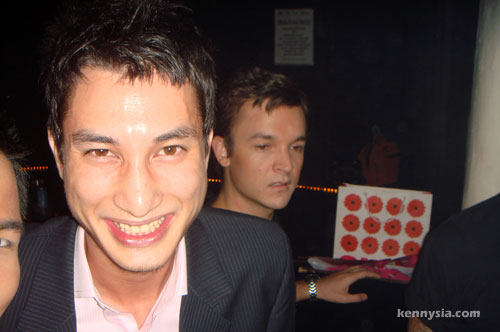 Last year's winner for CLEO Most Eligible Bachelor of the Year, Christian Neal Capes, came up to me backstage and gave me his personal stamp of approval.
It's quite an honour to be endorsed by last year's winner, but I told him there's really no chance I am ever gonna win despite my large readership. There are 49 other guys all so much more beautiful than I am.
If there's a category for Most Cuddly Bachelor, I will win for sure.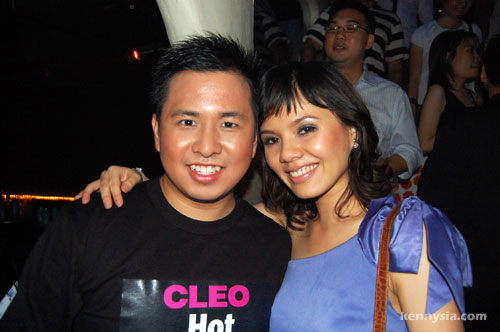 This is the editor of CLEO Malaysia, Lynette Ow.
I half-expected the editor of Malaysia's most popular female magazine to look like some middle-aged high-school teacher barking out orders every 2 minutes. What a surprise to see her holding such a stressful job, yet still managed to look so young, hot and sassy.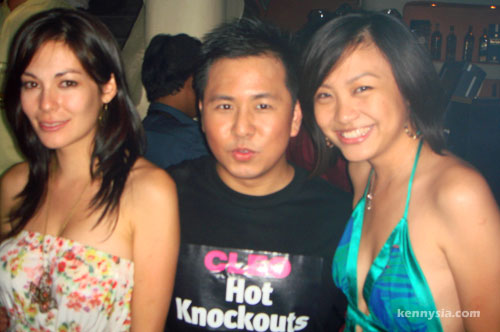 Babes galore!
Stephanie Chai and Christy Yeoh dropped by for support. With hotties like that in attendance, we're all winners already.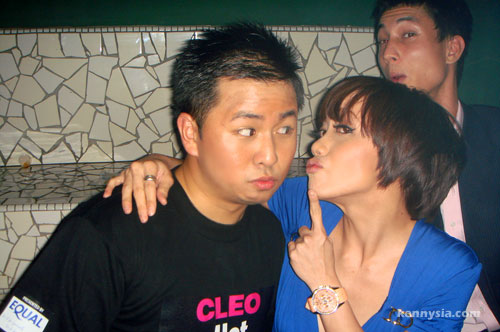 Emcee of the evening and Mix.fm DJ Serena C with her pouty lips dangerously close to mine.
Christian Neal Capes in the background making sure there's no contact.
I seriously have no idea why he pulled a face like that. He looked as if somebody stepped on his balls.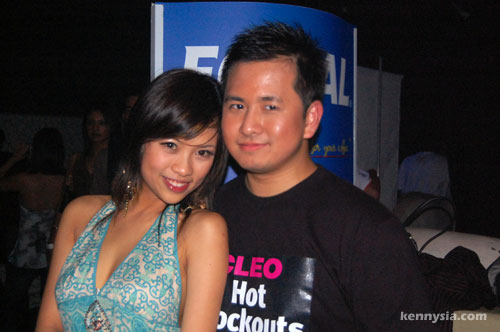 Cheesie, fresh out of the Malaysian Dreamgirl house after losing quite a bit of weight, but still looking better than ever.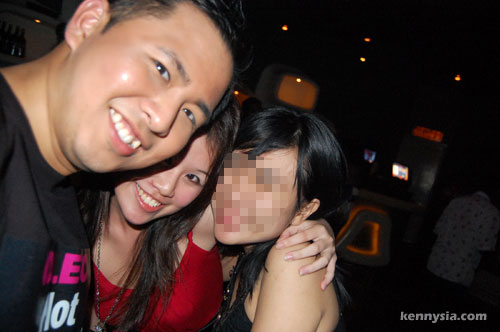 Su Ann is so on the roll! She came to support me for CLEO Bachelor Bash on Friday night, left for Bangkok early next morning, returned to KL only on Tuesday night just in time to support me again for our Malaysian Dreamgirl Grand Finale!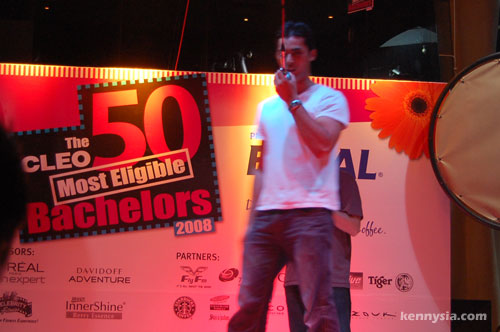 There were cheesy one liners aplenty throughout the evening.
During our opening gambit, each bachelor has to go up on stage to introduce themselves, followed by some corny pick-up line. My favourite was Adam Lobo's, "You know the reason for global warming? That's because I'm too hot!"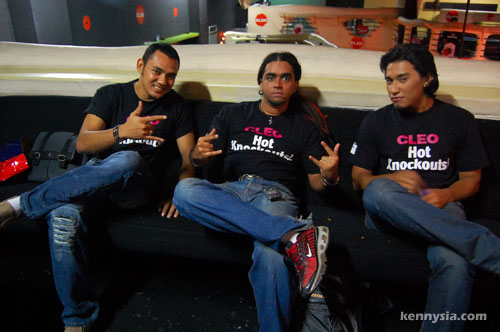 My line was "I know I'm a little bit chubby… but that just means there's more of me to love!"
Dry humour, I know. But that's Kenny Sia for ya. 😉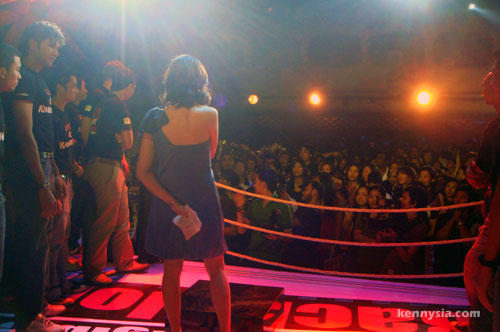 For those who were there, thank you for the defeaningly loud cheers that night, especially to naeboo who virtually screamed her lungs out.
That girl went all out and screamed "KENNY SIA! YOU MADE ME WET MY PANTIES!!!!"
It made me even more nervous ok.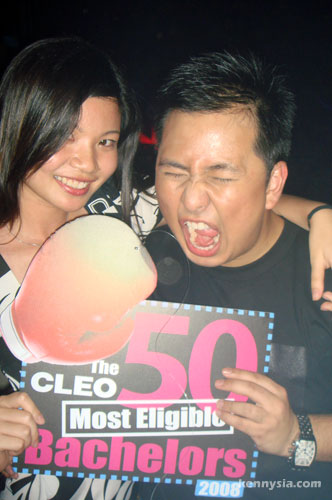 Anyway, like I said, I didn't go home with the big prize or win any subsidiary titles.
I know this sounds loser-ish, but it's not all about winning. The important thing is that everyone had a good laugh watching the bachelors making a fool out of themselves with their stupid acting and their bombastic dance moves during the interactive games they play with the audience.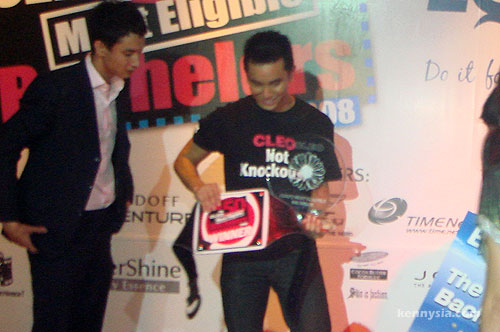 The game I had to play was called "Private Video". I have no idea why I was assigned for this game, but that's probably my punishment for making fun of Chua Soi Lek. In this game, I had to dance with a girl from the audience to Madonna's Vogue, in the most ridiculous fashion possible.
Anyway, I tried searching online but I couldn't find any photos of me dancing. Must be because I did so badly until people are too horrified to react.
Still, a friend noted that I got the loudest cheer among the crowd. Whoa! That in itself was a big enough reward already. At least I know there is now hope for fat boys like me joining beauty contests.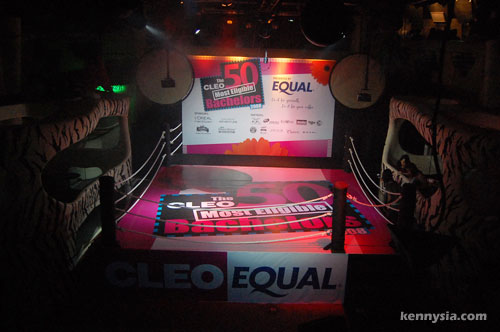 The fantastic night ended pretty early around 12 midnight. One thing for sure, I'd like to see more bloggers joining CLEO Bachelor next year!
Nomination for the 2009 CLEO 50 Most Eligible Bachelor is now open, and I'm pretty sure there are heaps of good potential in the Malaysian blogging community.
Like this guy right here.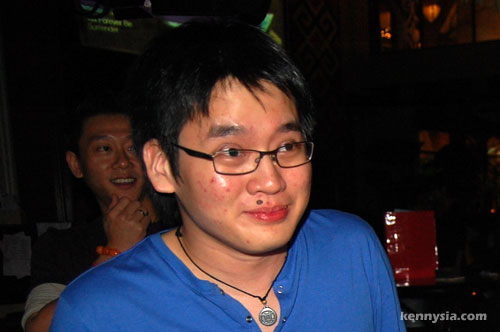 HINT: Timothy Tiah. You should join.

– Karma Point Collection: Rock Up! 2008 is a charity event to raise funds for Agathians shelter. Be at The Curve, Friday next week from 12noon to watch music performances, charity auctions and celebrity apperances.
– My lack of sleep and constant travelling has brought me down with a bad fever and cough. More updates when I'm feeling better.