Chung Hua Middle School No.1 was the secondary school I used to go.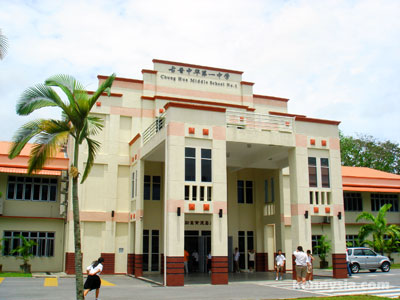 It wasn't meant to be that way actually.
When I was about to finish primary school, my parents thought it'd be a good idea to send me off to Lodge School. Lodge is a private English school where all the elites, expats and other atas people send their kids to. If that were to happen, I'd probably have classmates whose parents are Datuks and Tan Sris and the like.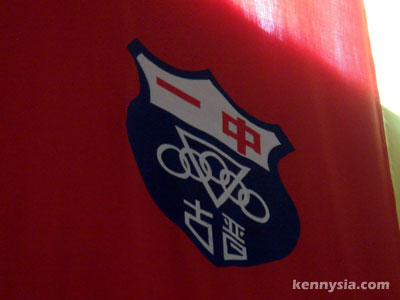 I come from a humble family that emphasises heavily on the value of thrift.
After I got through the Lodge School admission test, my mother told me before I start at my new school not to be envious of my classmates. I didn't know why she said that to me then. She knew we aren't as well-off compared to my future classmates, and materialism is something my parents try their best to provide, not something they could afford continuously.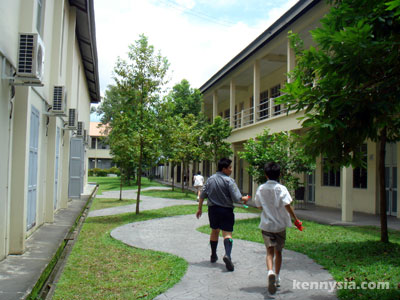 Alas, with my father's deep-rooted Confucian beliefs, he feared that I would turn into an English-speaking only 'banana' and ordered me a humble Chinese school instead at the last minute.
And this is where I spent three short but memorable years of my life.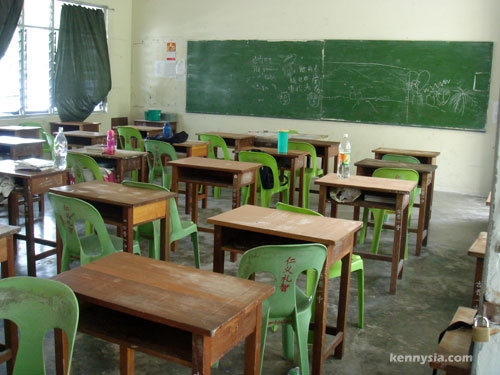 Chung Hua Middle School No.1 (CHMS No.1 for short) is every parent's dream and every student's worst nightmare.
In short, this school is like a giant pressure cooker spreaded over 18 acres of land. Come to think of it, I had more pressure studying here than I had for 5 years studying at University.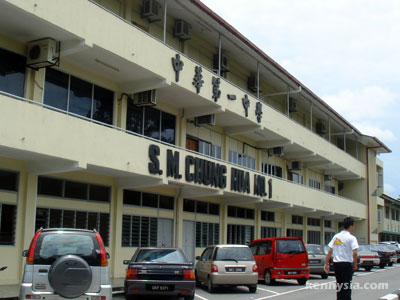 In an environment where academic performance is of upmost importance and everything else takes second place, I was under a lot of scrutiny to do my very best. The teachers here (or at least the ones I had) seem to derive some sort sadistic pleasure forcing students to memorise and rote learn huge amount of information, then expecting them to regurgitate it all out during tests and exams.
Fun factor = zero.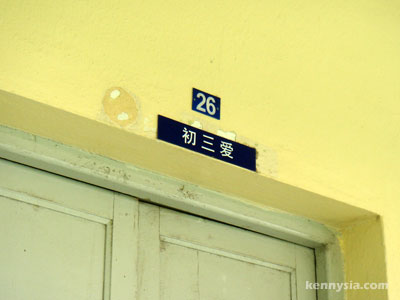 The syllabus was very unforgiving. Once, I was on the verge of an emotional breakdown because I was faced with two final exam papers on the same day: History and Science. The Science paper is Physics, Chemistry and Biology 3-in-1. So that's four books I gotta memorise within just ONE day before the exam.
For a 14 year old then, it was pure torture. I remember studying till 6am, sleeping just an hour and bombed both papers big time the next day. That's how bad it was.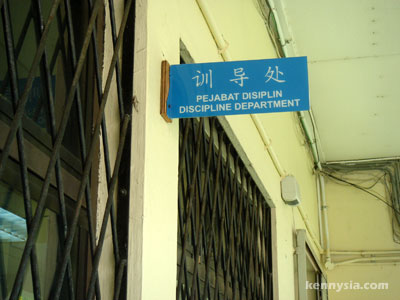 Discpline was even more harsh. Being taught discpline at school was like being subjected to drill officers at an army camp. One discipline teacher I had was nicknamed 'The Great White Shark', and she was notorious for speaking in one volume only : EXTRA LOUD.
No explanation needed as to why the photos of our discipline heads in the year book were always tampered with.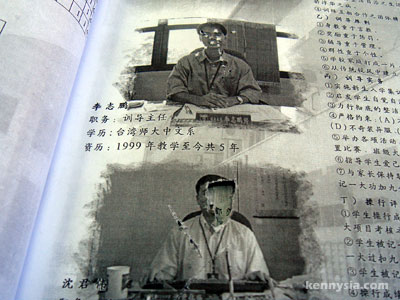 An example of how rigid the discipline system at school happened when I was in Form 2. I knew a girl who got into trouble with the discipline teacher because she was seen putting her hand on a boy's shoulder while talking to him.
Even until today, I still don't understand what's there to be upset over that incident. Hello? She was just putting her hand on his shoulder, not giving him a live strip show in the middle of the hallway.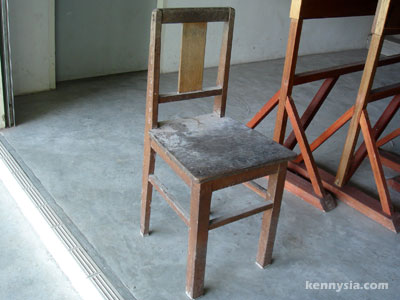 The school rules sound like something the Taliban would implement. No mobile phones. No liquid paper. No girly accessories. No boys and girls canoodling in the classroom alone.
Apart from the usual, students are not allowed to have coloured hair, permed hair, coloured shoes or socks, long hair for boys, short skirts for girls, etc. Girls with long hair must tie them up, or face the consequences during the dreaded weekly Hair and Fingernail Inspection.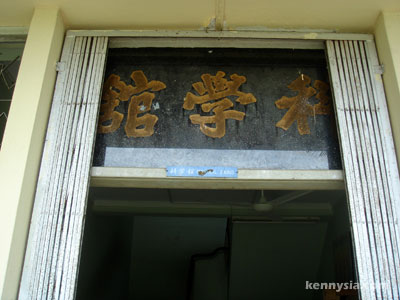 CHMS NO.1 being a Chinese school, 99% of students there are Chinese. It's bad in a way, but because I don't remember having a non-Chinese friend until after I left school. The teachers here have the arrogant tendency to look down on Chinese who can't speak Chinese, such as those grew up in government-sponsored Malay schools.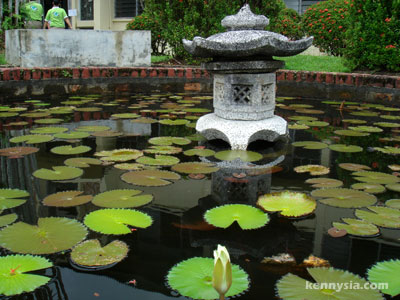 We're constantly reminded of how great our school is compared to others. In return we Chinese school students were often stereotyped by Malay and English school students as close-minded recluse who are hardcore in Maths and Science, but hopeless when stringing together a proper English sentence.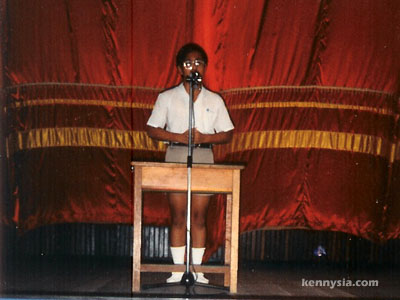 Sadly, I left Kuching after Form 3. When I returned 8 years later, my personal philosophy and take on education changed so much I was unable to accept the way things work in this school.
Studying at CHMS No.1 was the very definition of "Tough Love" no doubt about that. As much as I hated the academic pressure and the school's close-minded philosophy, I do believe I turned out a better person in the end. And that's something I am grateful for.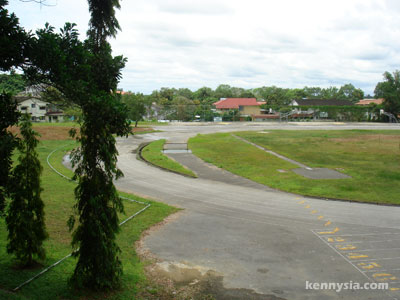 During my time in secondary school, I did cross path with a young Kuching boy whose face is now on almost every single teenage magazine you could think of.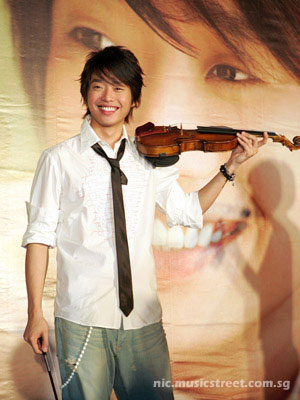 Before he became the international superstar and Malaysia's hottest Chinese music artist that he is right now, Nicholas Teo was actually my schoolmate. Till today, I still could not believe how big he's made it. Looking at the yearbook, it's amazing to see the transformation he's gone through.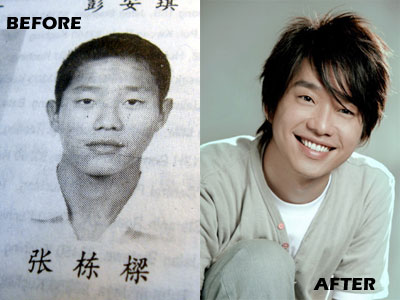 WAHAHAHAHAAA!
*cough*
But I shouldn't really laugh at people. I myself looked much worse when I was young.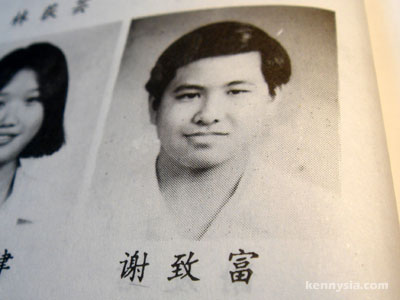 OMG I look like a priest!

I've got a nagging feeling I'm attracting the wrong kind. I'm perfectly straight but I've got more gay guys hitting on me this past few weeks than I ever had in my entire lifetime. What's wrong with me?
Maybe I just look gay. 🙁