Recently, an Umno leader called Malaysian Chinese "squatters" who do not deserve equal rights in this country.
Based on news reports, this is what I think of his actions afterwards. No words are necessary.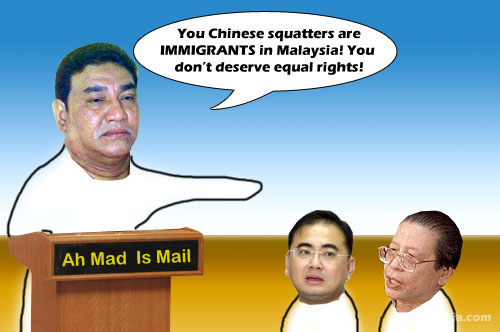 "MCA Youth want apology from Umno chief for racist statement"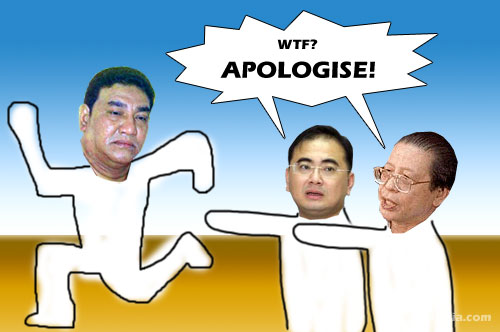 "Ahmad elusive after racist talk"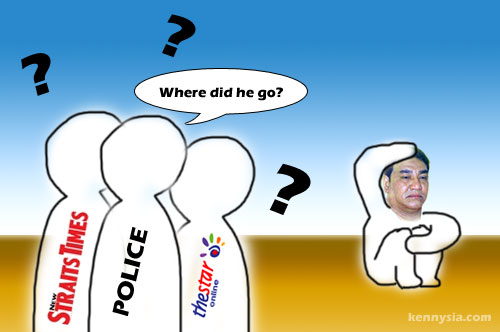 "Even PM couldn't reach Ahmad"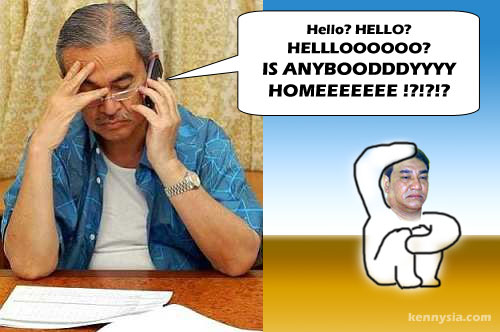 "Ahmad didn't mean it, says Abdullah"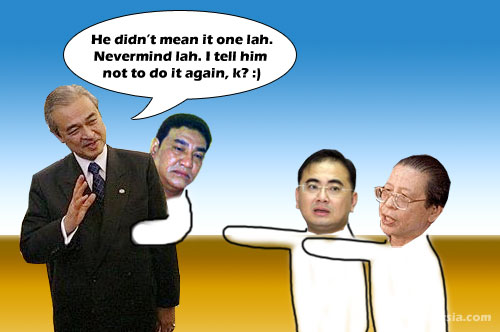 "Najib: Umno apologises"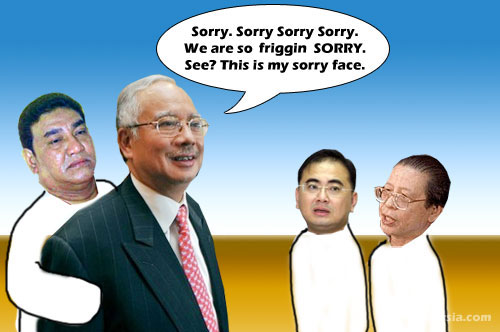 "Chinese leaders: It's Ahmad who must say sorry"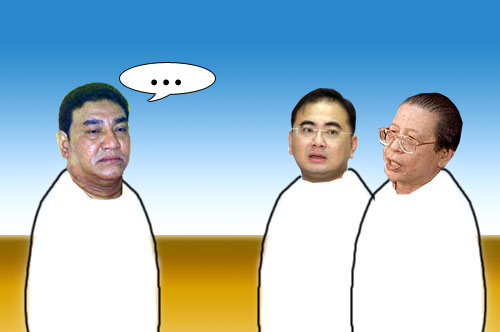 "Ahmad refuses to apologise"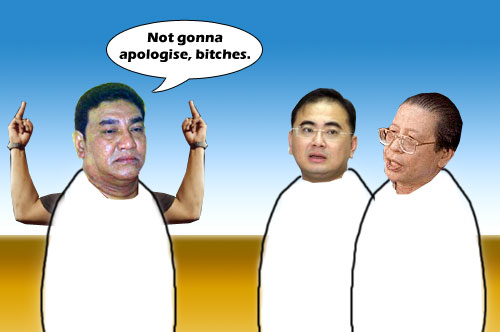 There is no hope for this country.

Visited Euphoria by Ministry of Sound in Sunway Lagoon last weekend.
My verdict? It's actually quite impressive! I quite like the idea of a non-smoking club. There's plenty of space for everyone to move around in the main room, although we did find The Deq too small and warm for our liking. Being close to the colleges, naturally the crowd are a lot younger compared to Zouk or Velvet's. I also find them a lot more errr… shall we say, liberated.
One hottie came wearing hot pants and bikini top!