Gonna be extremely busy running around today making sure the wedding runs smooth.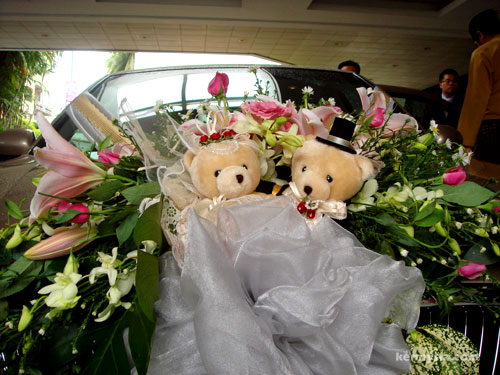 My mom lost her voice on my brother's big day 'cos she ate too much durians. HAHA!
Number of people who have asked when is my turn to get married (as at 11:00pm):
EIGHTEEN!

Sorry for the recent downtime. I've only just completed upgrade to a RM200/month Virtual Private Server.
Turns out kennysia.com could survive the Taiwanese earthquake but couldn't survive the overwhelming onslaught of internet traffic.