You may have heard this on the radio.



Battle of the Bands is the largest intervarsity charity band competition of the year. The Grand Finals is happening this Friday at Sunway Lagoon Theme Park from 5pm onwards. Tix available at the door or pre-booked on 016 2219007. Admission is free and the event will be broadcasted on MTVAsia. It's all for a good cause, and the best part is – I'll be doing my part volunteering as GUEST JUDGE.
Oh yeah, I'm gonna go all Simon Cowell on those poor kids' asses. They better be ready.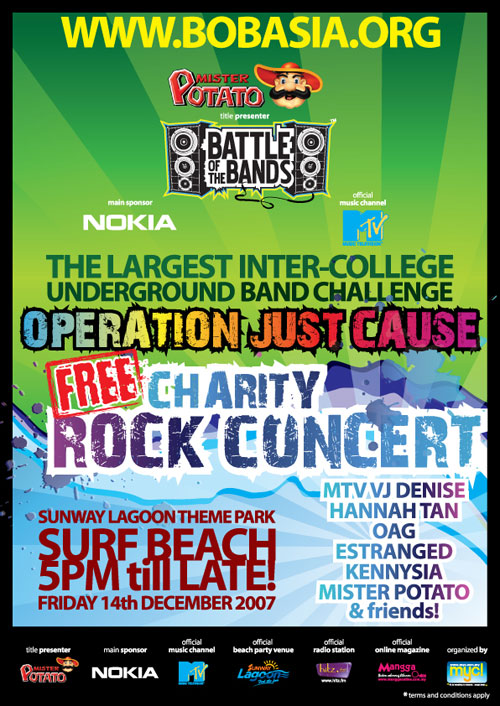 If you asked me two years ago if I expected to see my name billed on an event poster alongside VJ Denise and Hannah Tan, I'd laugh at you so hard until my left tit fall off.

AD:
This is your final chance to win exciting prizes, including a Nokia E90 worth RM4,000 and weekly giveaways of the new iPod nano video!