In a news that flew under the radar of most Malaysians, a garblement officer – the same dude who reprimanded actress Sharifah Amani for speaking English instead of her mother tongue during an award ceremony – has come out to declare that it is now illegal to use Bahasa Malaysia incorrectly, such as mixing it with English.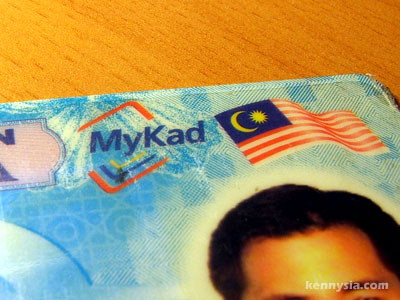 This is big. In case you don't understand the gravity of the situation, words such as "MyKad" and "Cyberjaya" could now considered illegal and a finable offence, because they combine English and Bahasa Malaysia words together.
To help enforce this new ruling, the garblement will set up a special "National Language Unit" to clamp down on offenders. After the first warning, "criminals" would be slapped with a whooping RM1,000 fine if found guilty .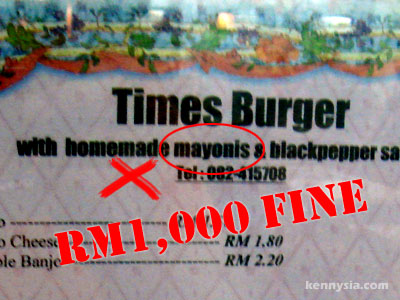 You must think that I'm joking, but I'm not.
With a RM1,000 fine, incorrectly using Bahasa Malaysia is now officially a more dangerous offence compared to speeding and running red lights. Although no specific mention were made about what the garblement is gonna do with the fine, I am guessing that these money will go into educating repeat offenders on the correct usage of Bahasa Malaysia and helping them settle back into real life.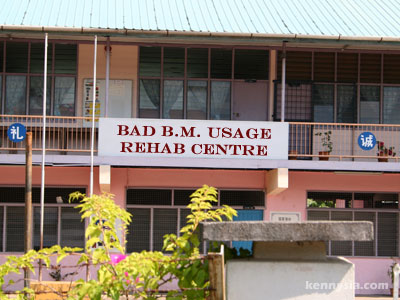 The only consolation with this new ruling is that it covers signboards and displays only. But you know and I know that it is only a matter of time before the ruling includes everyday speeches as well. When that happens, imagine the tactics garblement is gonna employ to track down on offenders.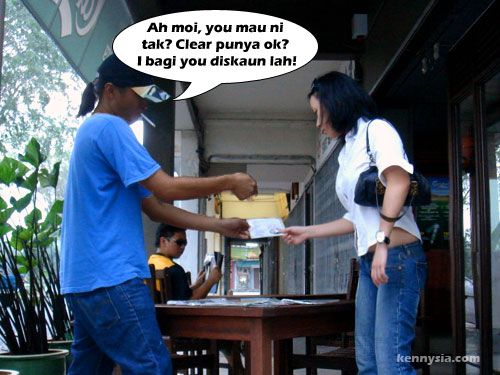 "Miss, do you want this? It's clear, ok? I give you discount lah!"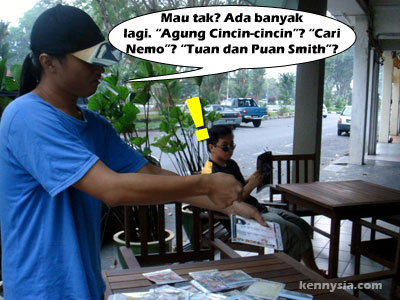 "You want it? I have more. Lord of the Rings? Finding Nemo? Mr and Mrs Smith?"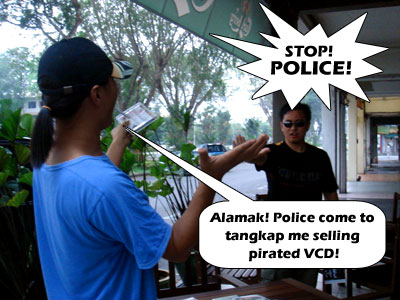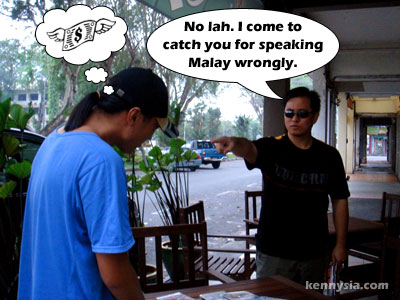 Damn men-siasoi-kan.

Blog plug of the day: Kurt went to Beijing to learn Chinese, but the restaurants there taught him Engrish .