YC popped me an e-mail message last night.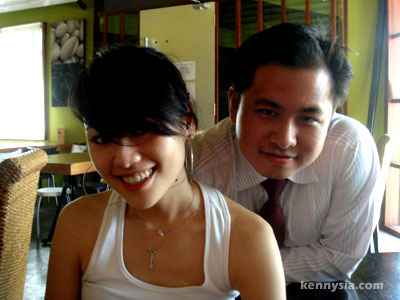 "Spread the words uncle kenny! LINK
Raising funds for the flood. thanks heaps!! xoxo"
Puzzled, I replied:
Wait… Did you just say you wanna raise funds for the flood? Or did you mean you wanna raise fund for the flood VICTIMS?
I dun wanna raise no muthafrickin' funds for no muthafrickin' FLOOD, yo!
She then proceeded to laugh her head off at her obvious error.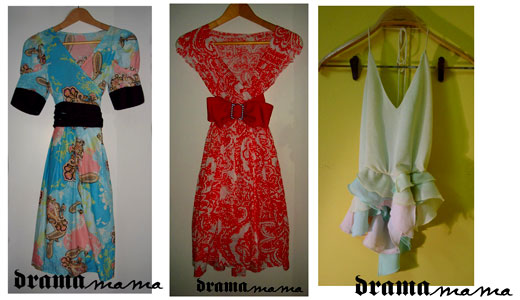 Anyway, self-made fashion designer YC is doing something for a good cause. From now until February, she's auctioning off items from her Blackjettas Jewellery and Drama Mama range to raise funds to aid the recent Johor flood victims. All her clothes and jewellery are handmade by herself and one of her kind, meaning you won't EVER find another person wearing the same stuff.
You can find out more at her blog or e-mail yc.phoon@gmail.com
*~*~*~*~*~*~*~*~*~*~*~*~*
The day before I got a phone call from someone unexpected.
Caller: "Hello is this Kenny Sia?"
Kenny: "Yes, this is Kenny speaking."
Caller: "Kenny, this is JJ and Rudy from the hitz.fm Morning Crew!"
Kenny: "OH MY GAWDDDDDD!!!!"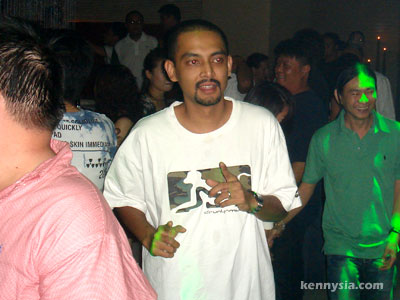 JJ and Rudy are hosts of the breakfast show on radio station hitz.fm (Malaysia's No.1 hit station!), which I listen to on my way to work every morning. These two are famous for making hilarious prank GOTCHA calls to terrorise innocent victims who don't know better. I had wasn't one of their targets before I realised that they actually called to ask for a favour.
The hitz.fm Morning Crew is organising a charity event, and they wanted me to write something on kennysia.com to help promote it. I agreed, but after putting down the phone I felt a little strange. See, hitz.fm is mass media and kennysia.com is just a blog. How come a mass media is asking a blog to promote their event?! Shouldn't it be like… the other way round?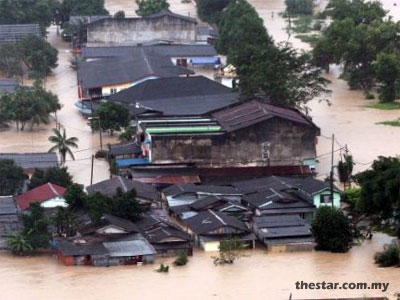 Anyway, if you want to help out some 90,000 victims affected by the water devastation in Malaysia's south, please bring along donations to La Bodega at Bangsar Shopping Centre, Kuala Lumpur this Saturday, 27th January, between 11am to 2pm.
They wanna help the kids more than anything else so they're looking in particular for school uniforms, school bags, shoes and stationery items, but basic necessities and food items are still welcome.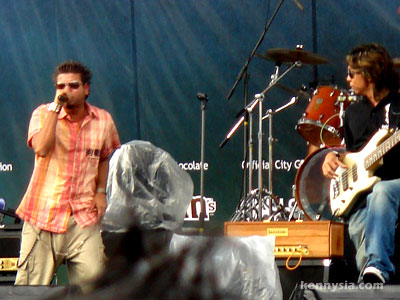 The hitz.fm crew and local celebs like Pop Shuvit, Liang, Afdlin Shauki (from the movie Sumo-lah) and KinkyBlueFairy will all be there and La Bodega will be providing free refreshments for those who dropped by.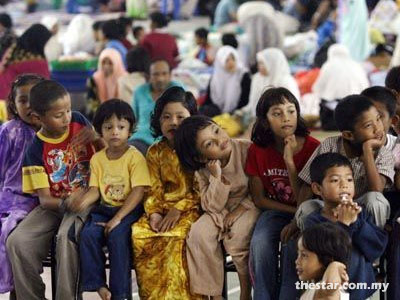 Getting hit by the flood is bad, but getting hit by the flood twice in a month is even more suay. While we're wondering where to go for a night out drinking, those kids affected by the flood are wondering how they're gonna even go to school when all their belongings were washed away.
So let's all have compassion and do something for the less fortunates instead of sitting comfortably on your butt surfing the Net, ok?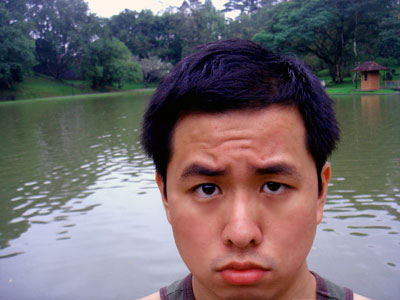 Please?

Does anyone know how Kuching folks could send donations to assist the flood victims in Johor? I don't wanna send cash donations 'cos that can be a bit dodgy.
If anyone knows, post a comment below. 🙂