I'm seldom online because once in a while my day job (yes, I do have one) catches up on me.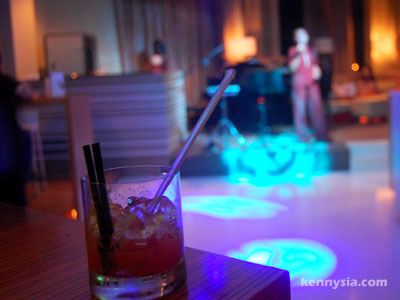 These days I'm spending longer hours in the office and shorter hours lying on my bed sleeping. In between earning my dough, staying healthy, having a social life and maintaining this blog, I don't have a lot of spare time to do some of the stuff I enjoy doing, like chatting on msn or watching the latest movies in the cinemas.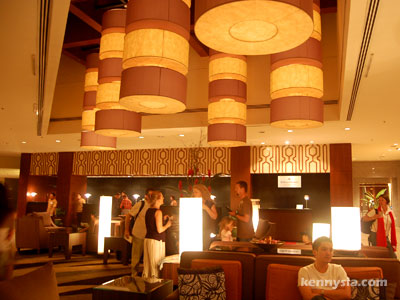 Hilton Hotel is becoming like my second home. Not because I stay there (I wish), but without fail, every single day after work I'd drop by the fitness centre for an hour or so, either to lift weights or to use the pathetically small swimming pool they have on their first floor.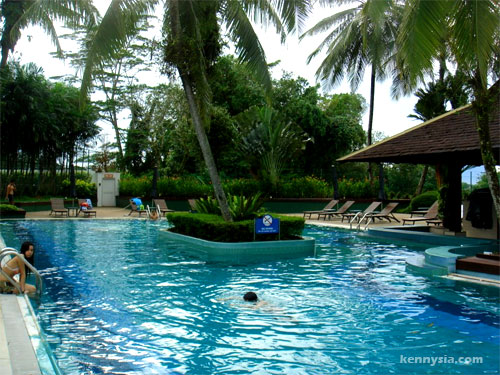 Sometimes at night, I enjoy coming here to chill out.
I like the hot chocolate they serve at Cafe Cinno.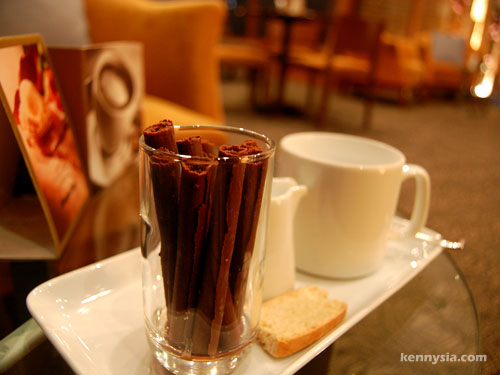 Without a doubt, they make the best hot chocolate in the whole of Kuching.
Unlike the conventional they served elsewhere that are probably made with chocolate powder, the hot chocolate at Cafe Cinno comes in a mug of hot milk and a glass filled with rolls of chocolate. Actual hard chocolate rolls.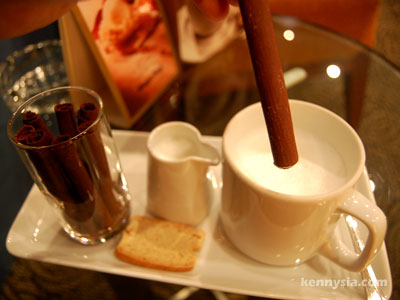 You're supposed to chuck those chocolate rolls into the hot milk and give it a good stir. I find that doing it this way makes the beverage smoother, creamier and more satisfying. At RM8 a mug, it's not all that expensive compared to Bing or Coffee Bean either.
If you pass by Hilton these few days, you'd noticed that they've been promoting this trio of singers called 'Reflections' like crazy.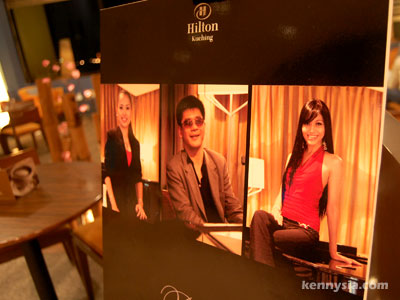 Yea I thought the girl on the right look pretty easy on the eye too. 😛
In fact, she looks even more yummilicious in person.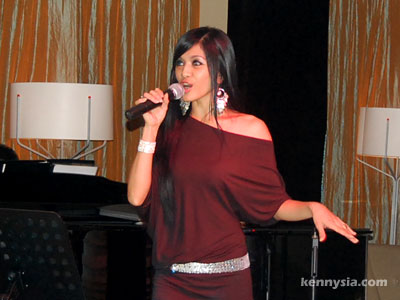 The girl is Relene. She looks Japanese but she's actually Filipino.
Relene sings alongside her mother Arlene and a pianist from Thailand called Dio at Senso everynight except Mondays. The trio was performing in places like Tokyo and Bangkok before they decided to make Kuching their next stop.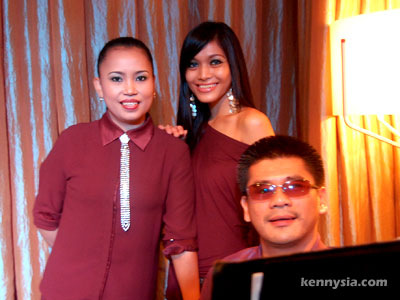 I was there last Friday and Senso was packed to the max.
Reflections performs mostly covers from the classic 80s, but every now and then they throw in a bit of modern pop tunes to hype up the crowd.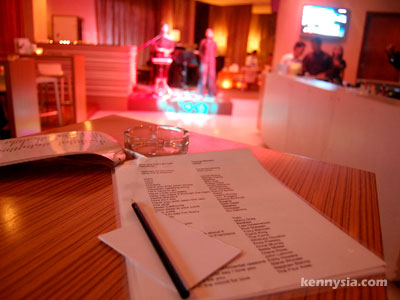 How well can a Filipino sing? Not bad in fact. That's why you see so many of them on American Idol.
Strange thing with these performers is that when they talk, they talk with a heavy Thai/Filipino accent, but when they start singing their accent automagically disappeared.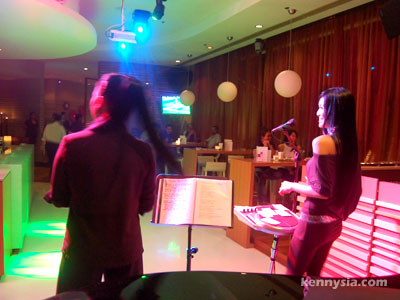 Hey, at least it's great that Senso is doing something different from the rest of the bars and pubs in town.
Sure, Kuching still seriously pale in comparison to KL and Singapore when it comes to nightlife. Those big cities have got clubs so enormous they could fit the whole Kuching in, and then some.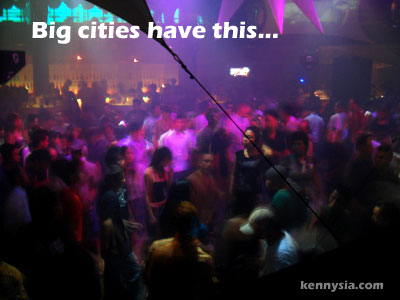 But hey, at least we're improving.
If you want R&B, there's SoHo. If you wanna shuffle, there's MC3. If you want house music, go Links. Now, if you want good live music, you've got Senso.
Someone bring more variety into Kuching nightlife please. Otherwise, it'll just be Ah Beng tetno music everywhere, and we're seriously sick of those.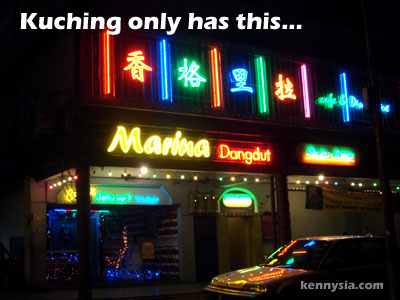 That, dodgy dangdut bars for dirty divorced old men to grope all over scantily-dressed Indonesian women half their age.

Music of the Week: There's this catchy new song they kept playing on the radio called "Ipohmali". When I first heard it I thought it's another one of those "yo-yo-yo American rapper from da 'hood kickin' it up from the east sidez 2 da west sidez" kinda guy releasing his new album.
Surprisingly, the rapper is a Malaysian. An Ipoh boy to be exact. He's so damn good he's even got the whole rapper lingo and accent nailed down. Check out his blog here.