Has anyone spotted this?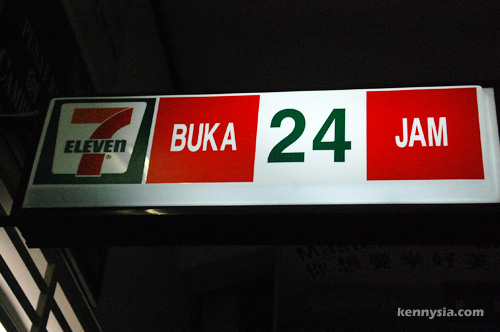 Apparently, the 7-Eleven at my local joint has a Slurpee machine that is serving something so mysterious they don't even know what it is.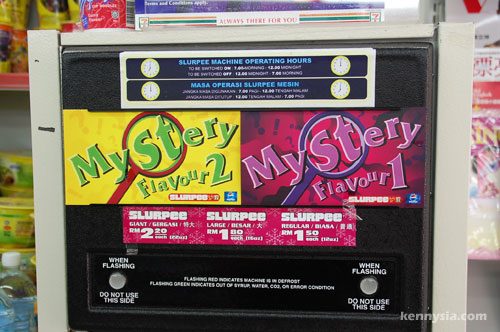 Aptly named Mystery Flavour 1 and Mystery Flavour 2, it looks curious enough to stop me in my tracks.
Now, who is crazy enough to buy a Slurpee when they're not even sure what they're gonna get?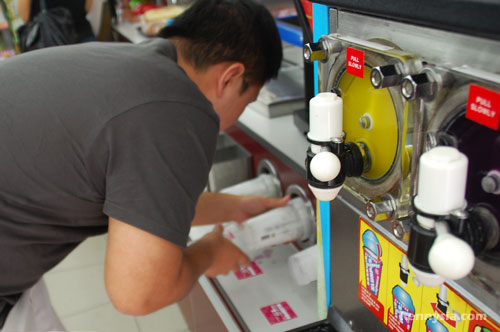 Me, of course!
Gotta love the Slurpee. This frozen slushy drink is an absolute God-sent during hot and humid days. At just RM1.50, it's even cheaper than most canned drinks at 7-Eleven. To top it off, it's actually pretty fun to do-it-yourself and operate the Slurpee machine.
Because you pay for the cup, the aim is to pour maximum Slurpee into a fixed-sized cup.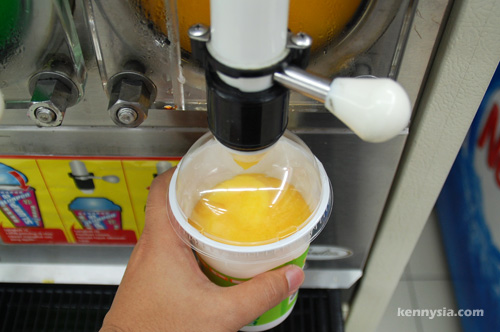 There's a special technique you gotta do if you wanna achieve that.
The trick is to put the rounded cap on first before bringing it to the dispenser machine.
That way you can fill your cup up all the way up past its prescribed cup size. And while the Slurpee is pouring, it's a good idea to continually jiggle the cup so the slush could settle and allow you to fill up more.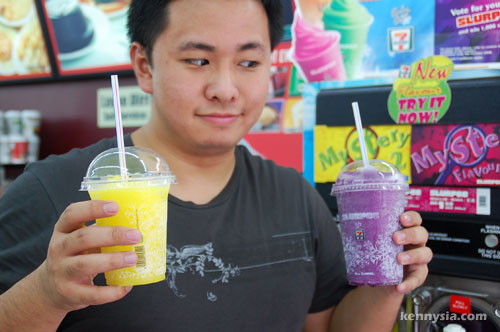 The 7-Eleven Mystery Slurpees comes in two mysterious flavours. The purple-coloured one is named Mystery Flavour 1.
It is not bad, but it gotta say, it tastes suspiciously like blackcurrant. There's almost like a Ribena-like taste to it.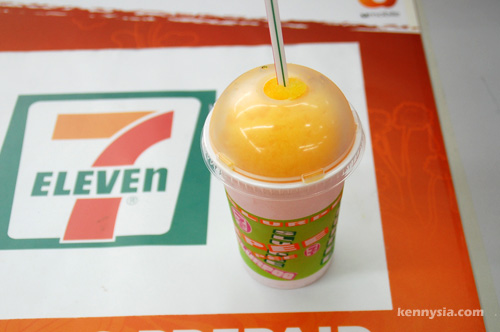 The yellow-coloured one is named Mystery Flavour 2.
Perhaps otherwise more commonly known as mango. The tropical fruity taste is quite unmistakable, but I may be wrong.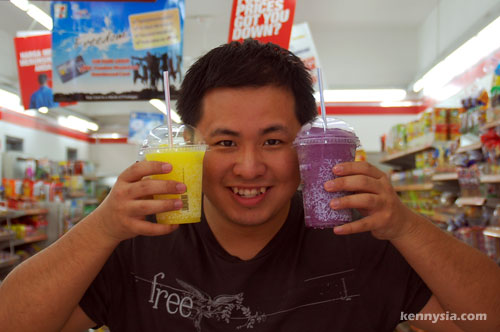 Yes, the flavours of those two Mystery Slurpees are unfortunately not very mysterious.
Well, this is all part of the campaign to get people to join the 7-Eleven Mystery Flavour Slurpee contest and cast their votes for their favourite flavour.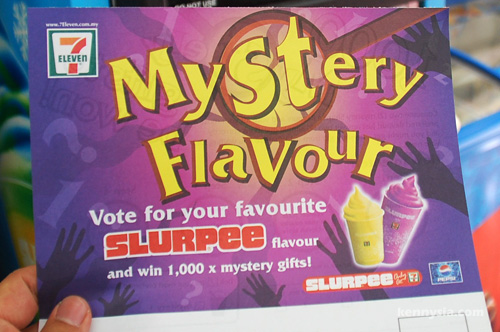 Try both flavours, vote your favourite and mail in your receipts before the deadline of 5th October. Because if you're one of the lucky 1,000 winners, you'll score an awesome gift.
I hear you asking, what exactly is the prize?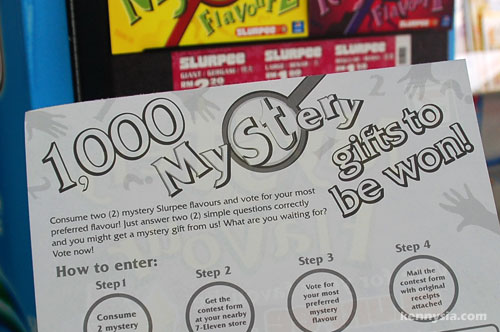 Dunno, because that's a mystery too!
In the contest form, you'll also be given a chance to name your favourite Slurpee. And this is where you can get creative.
Whatever you do, just don't try to be like me and give smart-alec answers.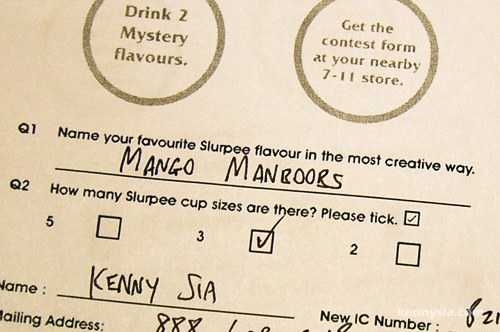 If liddat confirm sure lose one.

Has anyone realised that in all the newspapers and magazines, EVERY SINGLE FREAKIN' PICTURE of Michael Phelps has him topless, wearing a very skimpy Speedo swim trunk too small and too low for him, for the sole purpose of showing off his body?
Not only has he broken world records in swimming, I think he also broke the World Record for fastest time a shirt was taken off before the media photographers snap.