You know you're doing something right when people start bashing you mercilessly even before you're officially released onto the market.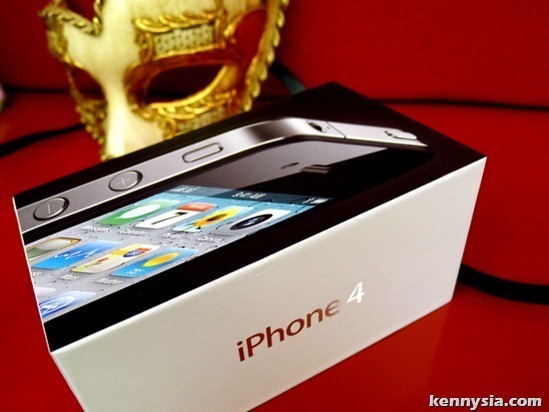 Way before Maxis brought the iPhone 4 onto the market, fanboys from the Blackberry and Android camps are drawing swords against iPhone supporters.
Blackberry fans say the iPhone is meant for kids and Blackberry is for business users. Android supporters claim their handsets can do much more at a much cheaper price.
But at the end of the day, only Maxis can still draw soooo much crowd that they had to hire a Grand freaking Ballroom at Gardens and put 60 registration desks in there just to handle the launch day sales.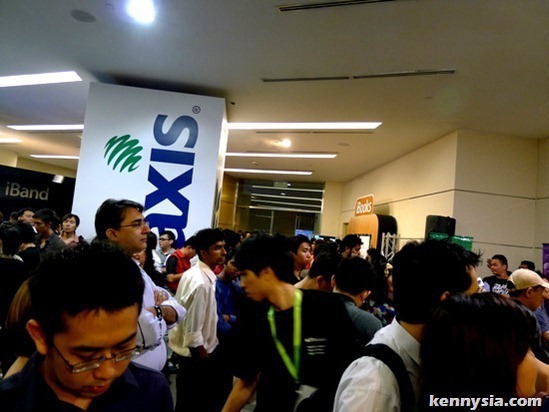 Just like Shakira's hips, these photos don't lie.
People were queuing up even at 11pm on a Thursday night just to get the Apple iPhone 4. And I was one of them.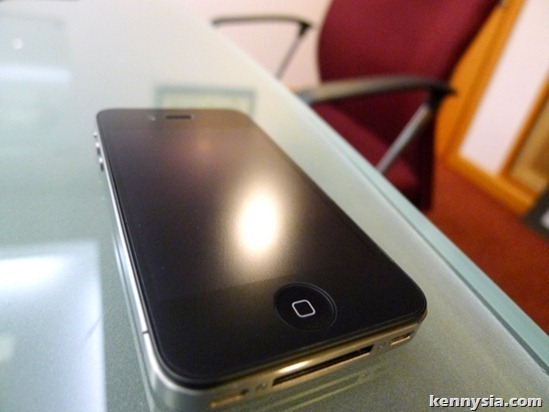 So I am a proud owner of an Apple iPhone 4.
Am I aware that the iPhone 4 can only do video calls on Wi-Fi? Yes. It frustrates me too when I want to show it off to my friends and I can't.
Do I know that iPhone 4 is facing "Antenna-gate" controversy? Of course. Like Steve Jobs say, it happens to every smartphone out there.
Ultimately, all these pale in comparison with one plain and simple fact:
The Apple iPhone 4 just works.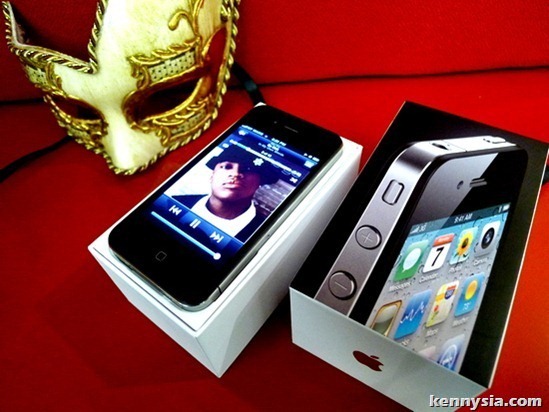 Everything works right out the box, without needing to download this, install that and read up "How-To" guides online. If it can't do a certain thing, then there will be an App for it. If there is no App for it, then you know it cannot be done.
Simple as that.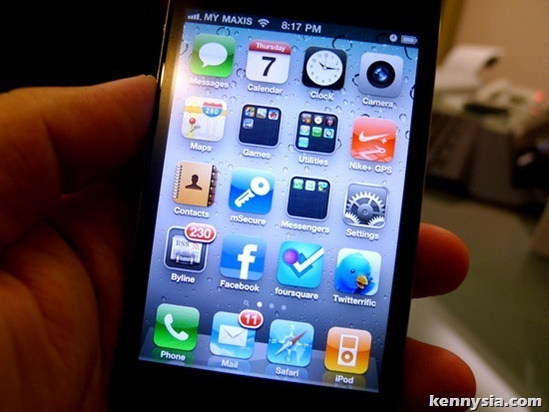 The first thing that struck me was how crisp and sharp the display is. Apple crammed so much pixels into such a small space to create what they call the Retina Display. Reading stuff off the screen is almost the same as reading text off magazines or newspapers. After looking at the iPhone 4, it is difficult to go back to regular LCD screen again.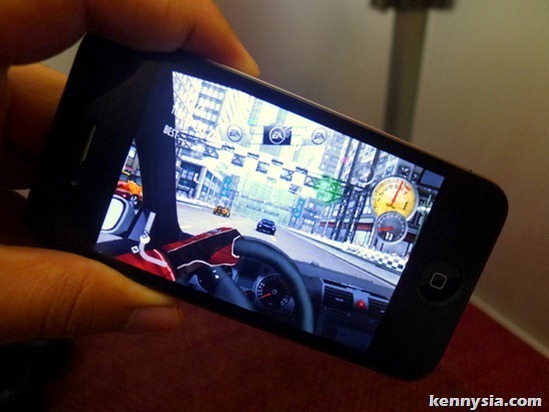 The crispness extends beyond just the screen.
Everything about the iPhone 4 – the speakers, the buttons, the camera – is newer, sharper, crisper, harder.
Check out this photo I took using my iPhone 4.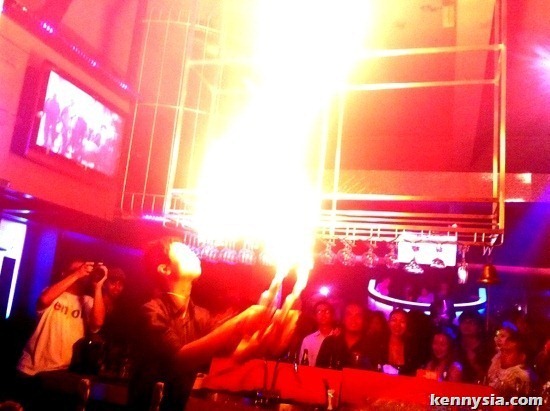 I placed a layer of protective sticker over the back of the phone, but there's no need for it. The phone is harder and more scratch-resistant than the previous iPhones, as well as other major smartphones out there on the market.
The iPhone 4's FaceTime, or video-calling, is the best implementation I've seen on a phone EVER.
Video-calling is nothing new. It's a 5-year-old technology that never really took off because the video and call signal on previous generations of phone is so bad.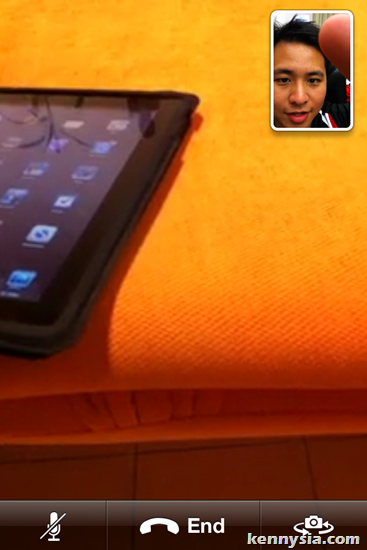 But FaceTime on the iPhone 4 is smooth and clear it's almost like talking on Skype. The difference is that I don't have to lug around my laptop while doing so.
And I'm loving it. I toyed with the idea of going for an Android phone.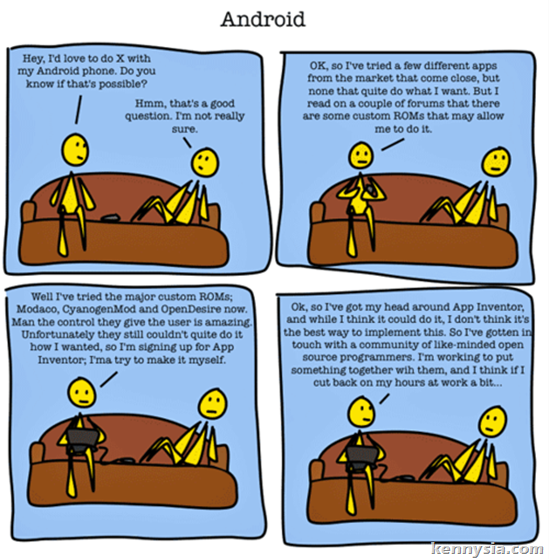 Although web-browsing and GPS is a lot faster, it just isn't user-friendly enough to make me wanna buy it.
Sure, it is cheap.  But buying an Android for a phone is like buying a Linux for a PC. It can do a lot of stuff but the steep learning curve just isn't worth it.
Compared to the Android, the iPhone 4 is just heaps easier to use.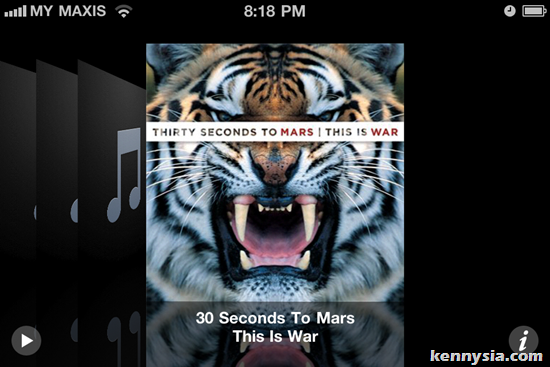 I'm not say that it's the be all end all.
The Apple iPhone 4 may not be the perfect phone out there, but no one can deny that it's damn well near the top.
Steve Jobs didn't just go about making a phone. It's the experience altogether.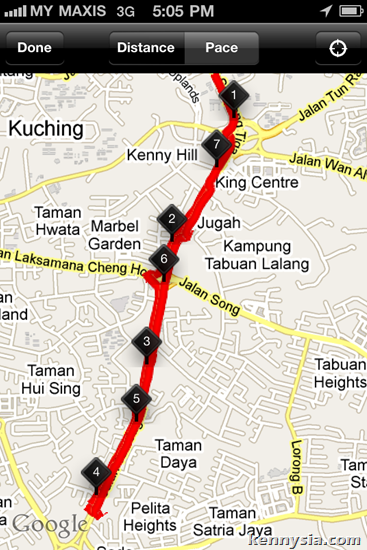 For someone like me who use my phone not just for calling, but for e-mailing, web-browsing on 3G, reading, travelling, gaming, running, taking photos, watching videos, listening to music and heaps of other stuff – it's just a brilliant device.
I actually missed doing those stuff when I switched over to Blackberry, and now I'm discovering the joy all over again
.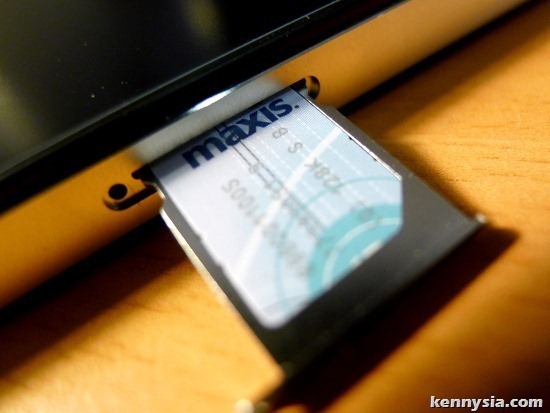 The Apple iPhone 4 16GB costs RM1,690 on a 12-month contract with Maxis.
I say it's worth getting it. The antenna issue is overrated. I have used the iPhone 4 for 2 weeks now and never have I experienced dropped calls just because of the way I hold it.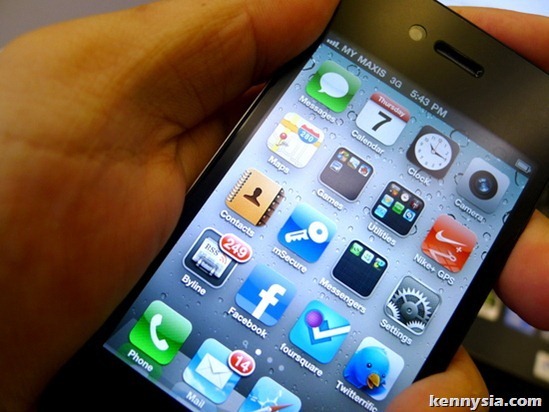 Maybe I have super hands those Americans don't have.
But if you are still super worried, you can always hold your iPhone 4 this way.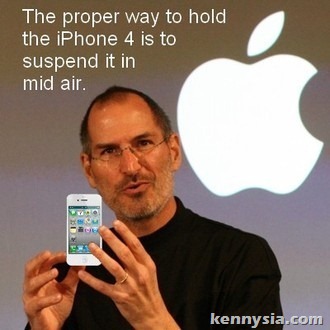 Confirm won't get signal drop.