Earlier this year in June, Apple released the much hyped and talked-about iPhone 4.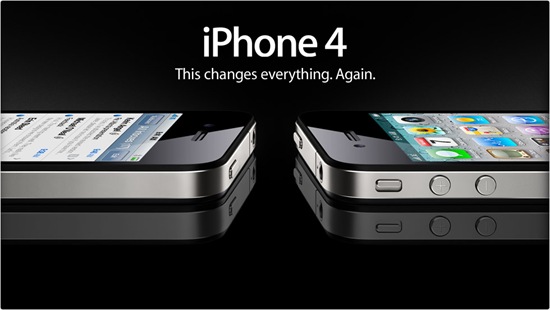 And just like Apple's previous iPhone launches, it caused an absolute worldwide frenzy.
Thousands and thousands of Apple fanatics queued up early outside Apple stores, just to be among the firsts to own the latest incarnation of Steve Jobs' creation.
From London to New York.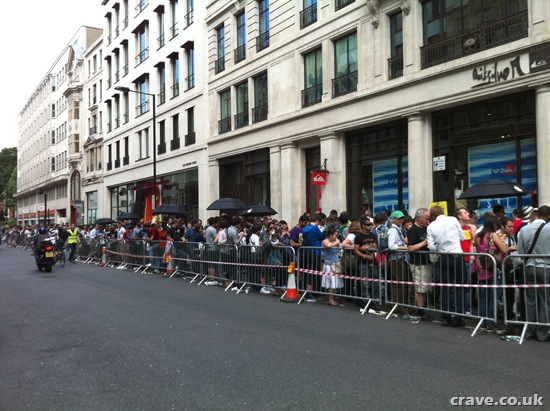 Shanghai to Tokyo.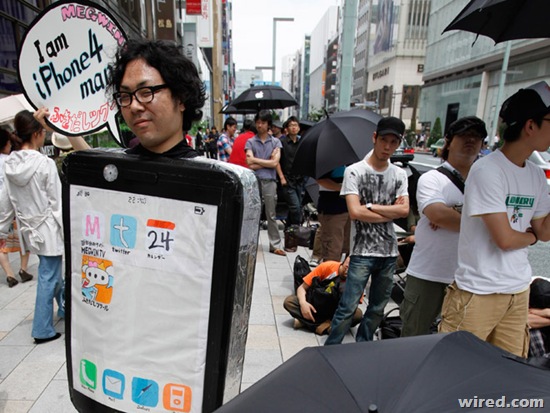 Sydney to Singapore.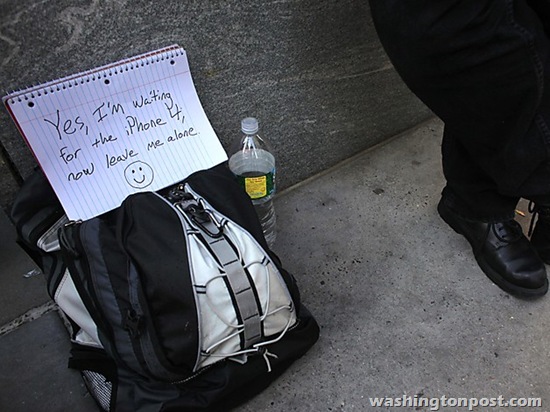 The hype of the iPhone 4 still lives!
The saddest thing is – those of us living in Malaysia had to wait in agony while the rest of the world gets to savour the delicious offering from Apple.
It brought back painful memories of 2007 when the original iPhone was launched, yet none of the telcos in Malaysia managed to bring it over.
It reminded us of a one-sided love affair. We love Apple but Apple don't love us back.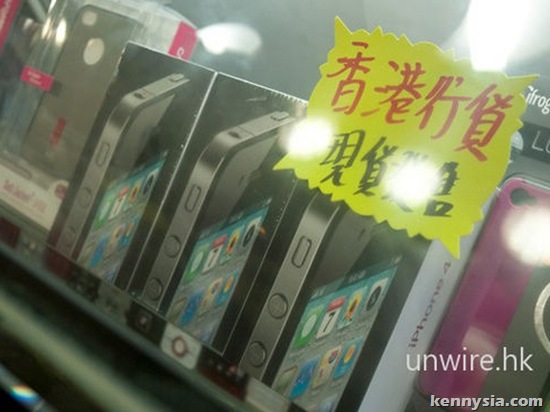 Those among us who couldn't wait had already purchased parallel imports.
Many business-savvy gray-market phone shops are more than happy to sell you their iPhone 4s if you're willing to shell out to RM3,000 for something that has no warranty.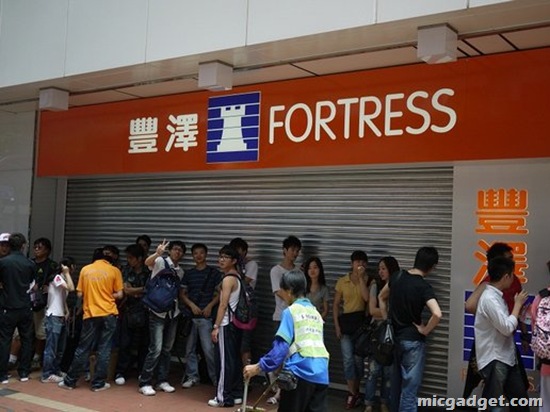 I'm not gonna lie. I tried getting mine from official stores in Hong Kong and Singapore. And I tell you what it is like.
It was like trying to get a meeting with President Obama – virtually impossible.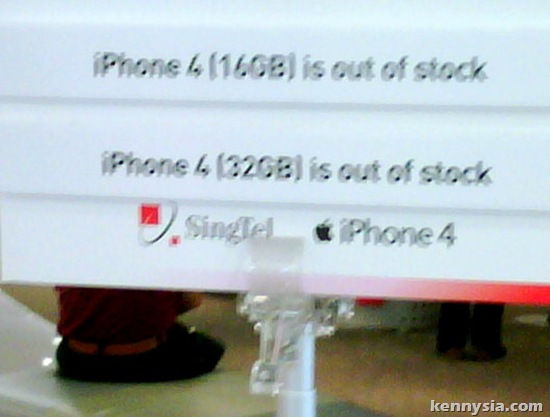 All their iPhone 4 are sold out. Heck, even the locals who pre-ordered online did not manage to get them.
I was almost losing all hope, resigning to my fate that it is probably better to get one of those iPhone 4 copycats.
That is, until I received this official invitation from Maxis on THE LAUNCH OF iPHONE 4!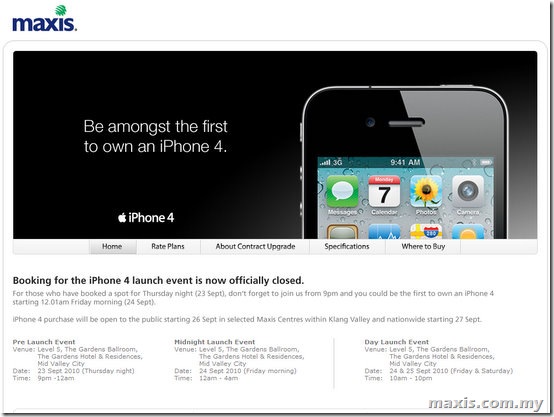 At the stroke of midnight on the 24 September, Maxis once again became the FIRST telco to bring the new Apple iPhone 4 into Malaysia.
So what do I do? I booked the first flight out from Kuching to KL.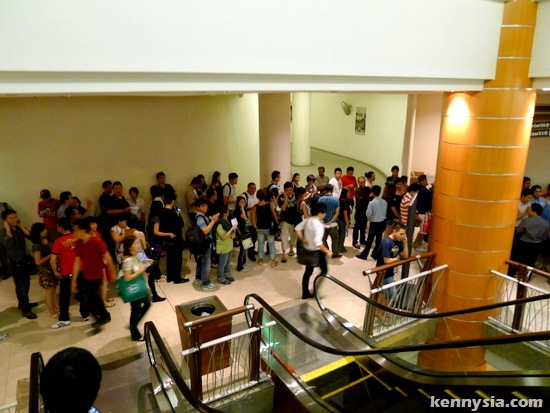 The scene at The Gardens Midvalley reminded me of the photos I saw from iPhone 4 launches around the world.
Hundreds and hundreds of people queuing up right outside the entrance into the ballroom. Some came as early as 7pm to book their spots. I could not even see the end of it because more and more people just added up from behind.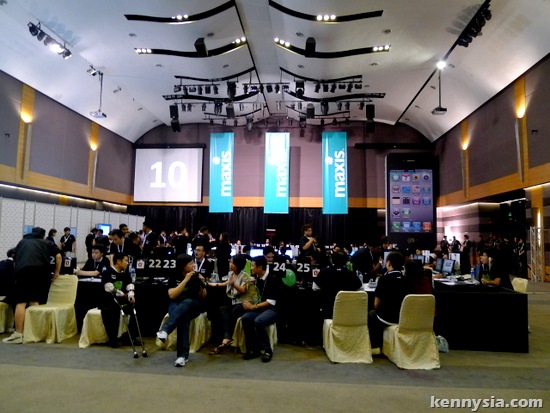 It was just as chaotic inside the Grand Ballroom as it was outside. There was a buzz of activity as Maxis staff manning over SIXTY registration desks were on standby to distribute the iPhone 4s and swipe your credit cards.
Even then, my sources tell me that people are still getting their iPhones as late as 6am!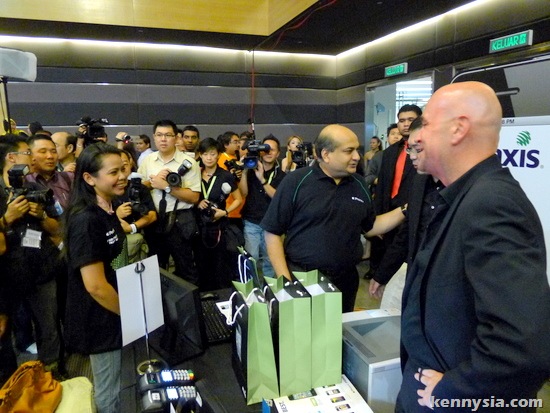 The first Maxis iPhone 4 customer was this girl called Nina. She had the honour of receiving the gadget directly from the CEO of Maxis.
She also became the poster girl for Maxis after being photographed by over 280 media in attendance covering this event.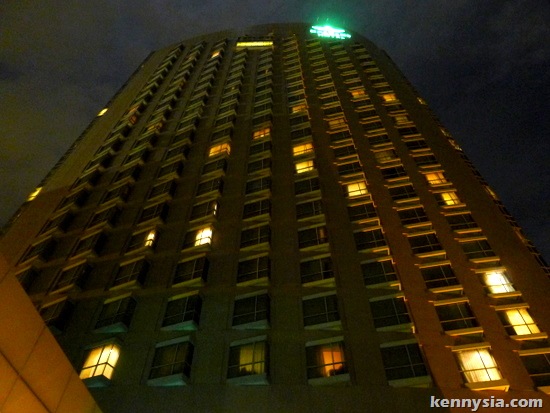 At the jam-packed press conference after the launch, the CEO of Maxis announced how they are once again the first to launch the microSIM, as well as the first to launch the iPhone in Malaysia.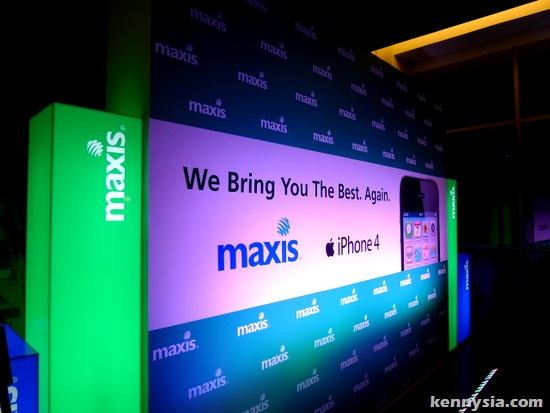 While he acknowledged there was another telco also launching the phone, the CEO didn't think it really matters. Compared to his competitor, Maxis not only has more flexible contract plans, they have a much faster and wider 3G coverage as well.
Best of all, the iPhone 4 by Maxis is cheaper than iPhone 3GS by almost RM300!
Meanwhile, I discovered the green-coloured background lights outside the building made me look like The Incredible Hulk.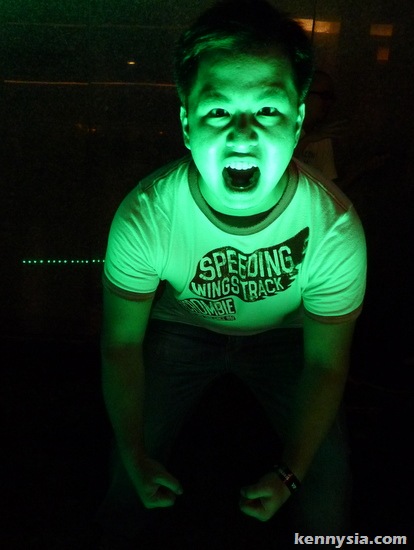 And this is The Incredible Aud.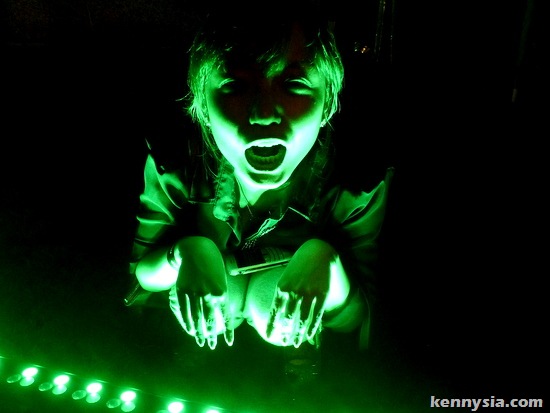 Audrey, who has been using a China knock-off iPhone 3 is finally upgrading to
a genuine Apple iPhone 4!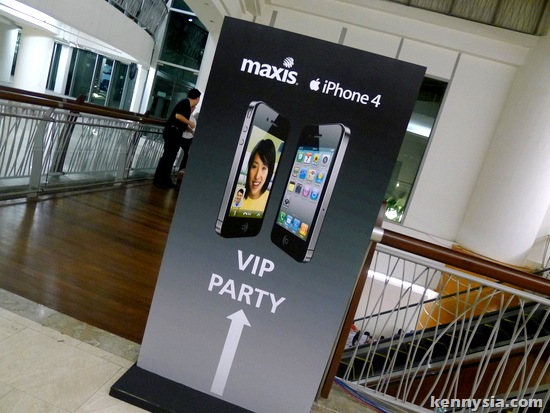 I was lucky I did not have to queue up with the rest of the crowd till 6am.
Maxis arranged a VIP Party at G-six nightclub, and there's a separate registration desk just for the VIPs, complete with free flow and a violinist in a sexy white gown playing on the bartop.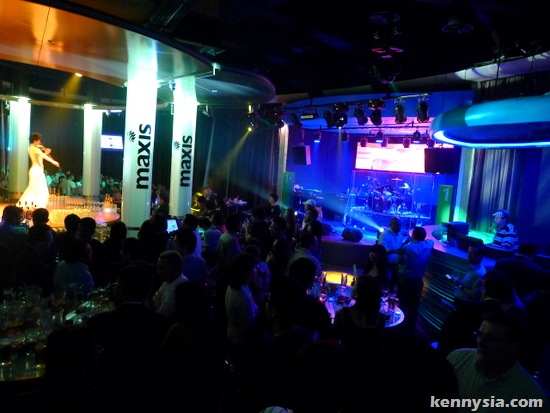 With my credit card in one hand, my application form in the other, and my disappointment at not being able to get the iPhone 4 overseas all behind me now, I finally managed to get my hands on the brand new Apple iPhone 4!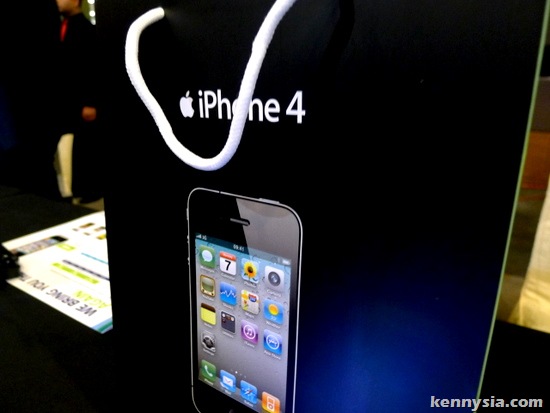 How was it?
After using the phone for almost a week, I'm proud to say that it is the best full-featured smart phone ever. Even better than the Blackberry Torch, even better than HTC Android phones. A full review will be coming up.
Thank goodness Maxis brought the iPhone 4 to Malaysia. If it didn't, I would have bought a similar model I saw at Low Yat Plaza.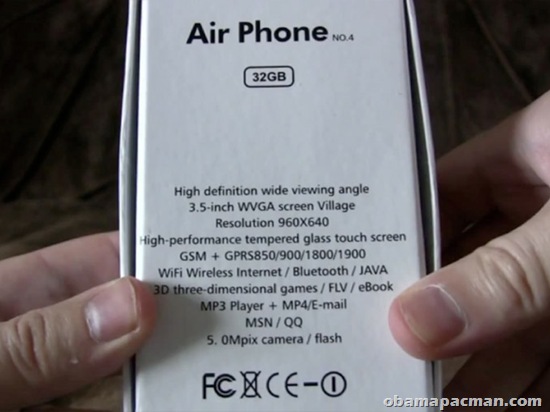 The Air Phone No.4!