Several weeks ago, I bought myself a BlackBerry because I dropped my almost 1-year-old iPhone in a freak accident.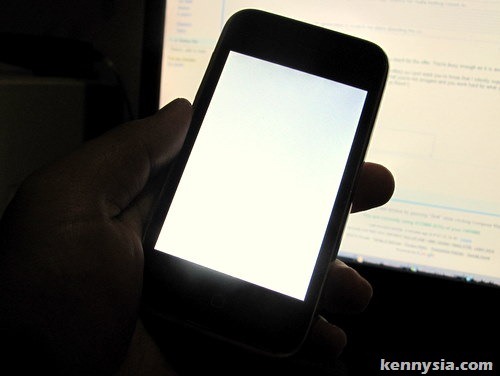 The sight of a lifeless Apple iPhone with a big blank screen is one of those things that could make a grown man cry. I had to beg the Maxis guys to repair it for me for free eventhough I lost the warranty card.
The point is, I'm gonna be iPhone-less for at least a few weeks and I cannot stand it.
I loved my iPhone and I still think it's one of the best all-round phones in the world. But I've also heard good things about the Blackberry from their evangelists. So while my iPhone was still under ICU (aka the Maxis service centre in Kuching), I took the opportunity to buy the BlackBerry Bold 2 and try it just to see what the fuss is all about.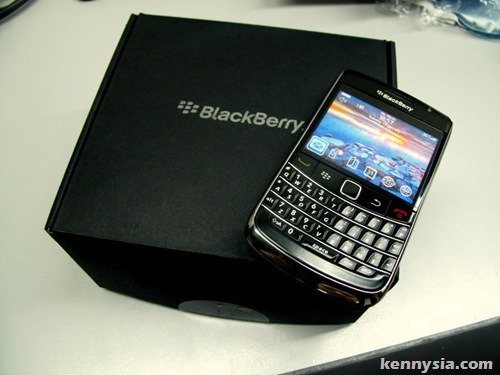 I know, right? Life used to be so much easier when Apples and Blackberries were just fruits. And cheap too.
So which is the better phone?
The conclusion I came to is this: As much I like the battery life, the snappy speed and the physical keypad of the BlackBerry, I realise I also cannot live without iPhone's pinpoint accurate GPS, awesome predictive text and its multitude of entertainment features.
So what to do? You combine the best of both worlds and get…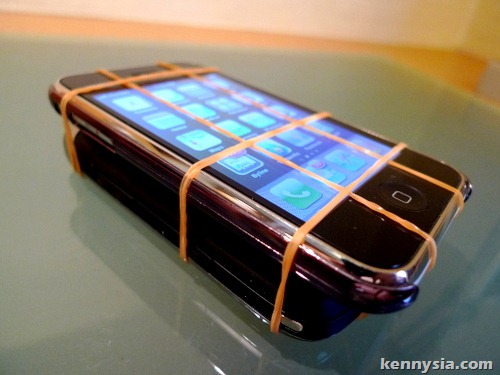 …The Apple iBlackBerry!
Now, you can surf the web on one side, and BBM on the other!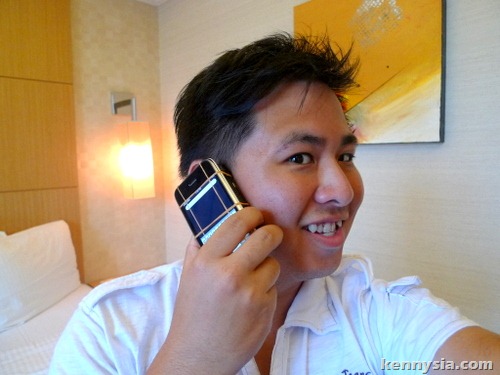 In all seriousness though, if you're one of those deciding between an iPhone or a Blackberry – I say get the iPhone. You absolutely will not regret it.
Maxis used to the be only place where you can buy an iPhone in Malaysia, but recently one of their rivals won the contract to offer the Apple iPhone as well.

Since then, there has been great debate on the forums over which provider has a better iPhone plan. On the surface Maxis's rival seems to be cheaper, offering the phone and call plans at RM106 per month all-inclusive. Both plans offer free SMS, calls and data.
Realistically, which network is better depends on how you use your phone.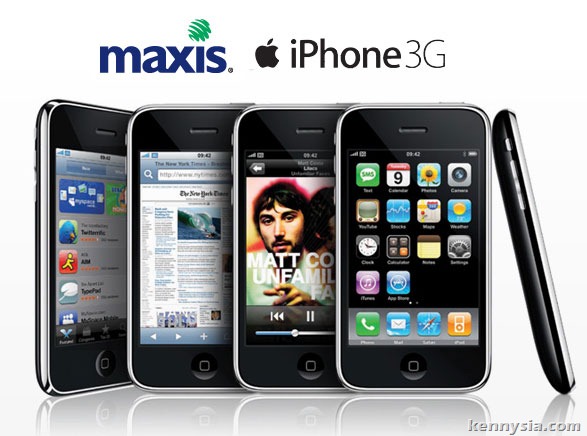 If voice call is important to you, take advantage of the abundance of free minutes and free calls between Maxis family lines and go green. 500MB data isalready more than enough for even a heavy user like me.
If you SMS and surf the web a lot more than you call, and spotty 3G connection is not an issue for you, then run to the other shop.

But before you run out with your credit card in hand, keep in mind that their iPhone plan is offered ONLY on a 24-month contract, and that the RM106 per month deal mentioned previously is over a 36-month instalment!
The iPhone is a great phone, but I think it's a bad idea for anyone to buy tech items with an instalment plan longer than 12 months.
Since I purchased my iPhone 3G 12 months ago, Apple released the iPhone 3GS, the Blackberry craze took over and I "good-gamed" my iPhone. If I wanna change phones for whatsoever reason, even if I spoil or lost my phone, I'd still have to pay off my existing contract until it lapses after 3 years.
Not a very wise move at all.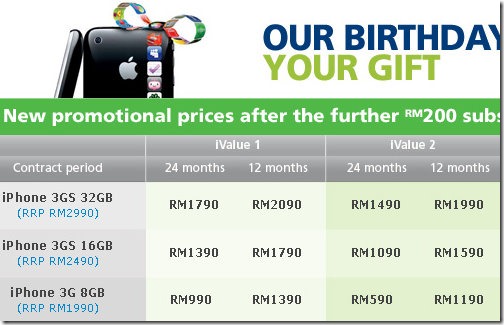 Go for a short and flexible contract term with Maxis if you wanna get yourself a new iPhone. But if you aren't in a hurry to get a new phone, perhaps the smarter thing to do is wait 2 or 3 months to see if Steve Jobs is gonna announce a new version of their popular touch screen phone.
If not, then you can always buy from me… the Apple iBlackberry!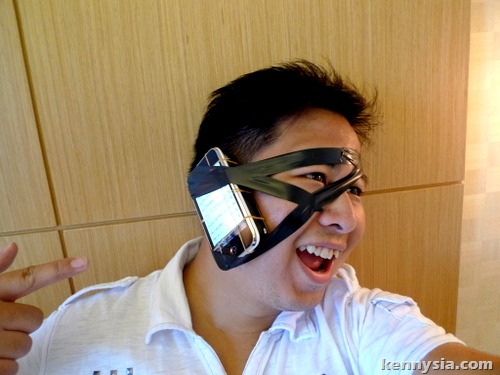 Buy now and get a free handsfree kit!
AD: I noticed increasingly that more and more Singaporeans are dating outside their nationalities. It's not just Singaporean girls dating angmohs and Singaporean guys marrying China brides anymore. The past few weddings I attended are all between a Singaporean and a Malaysian.
Why ah? Is it cooler to date a non-Singaporean these days?
Register, then answer my question here and stand a chance to win return tickets to Singapore!