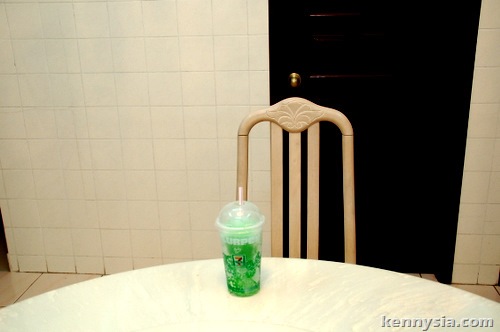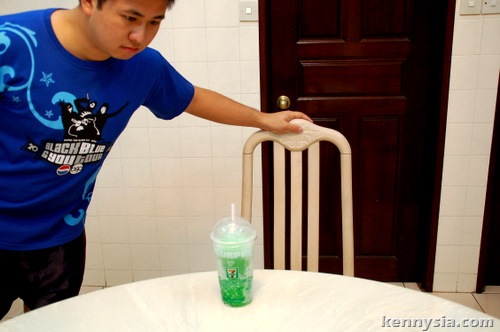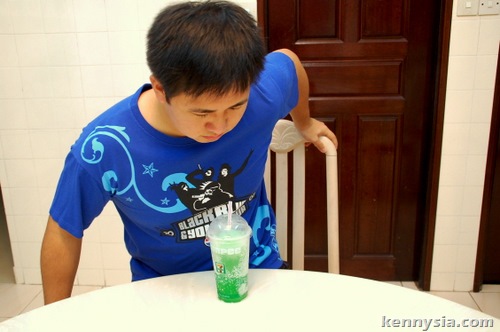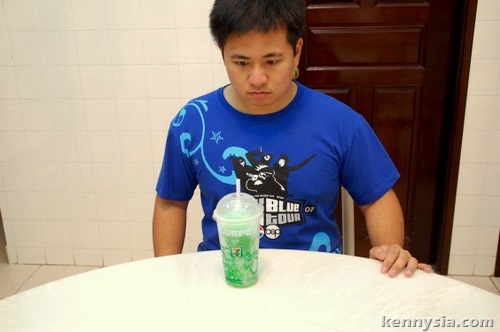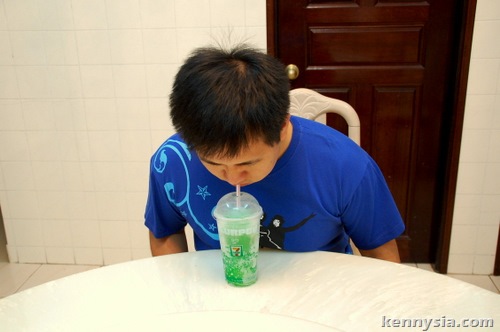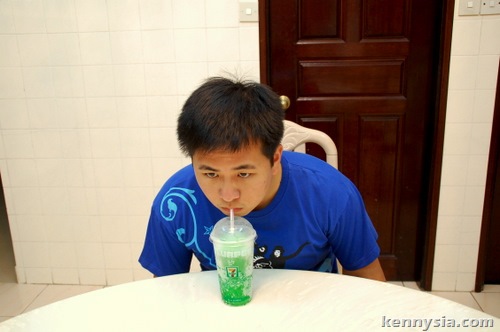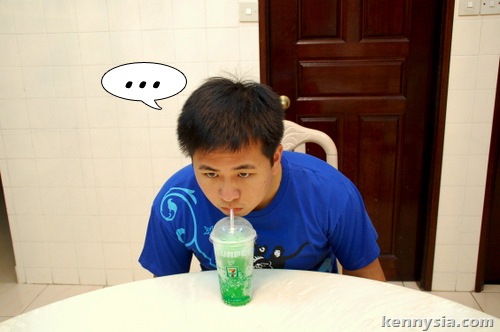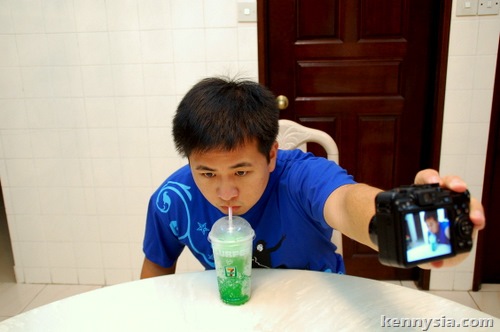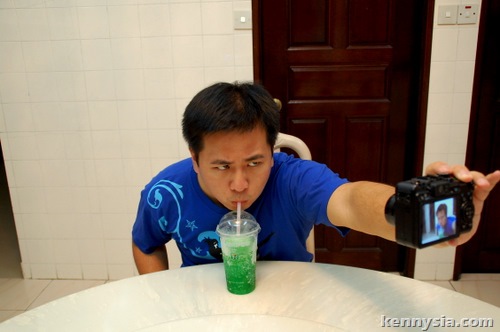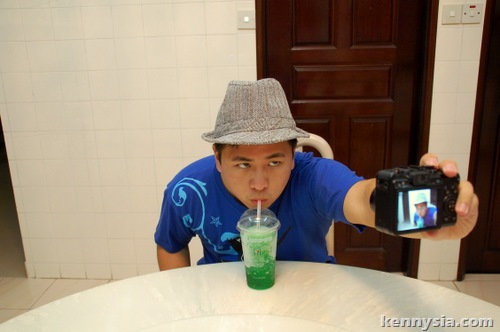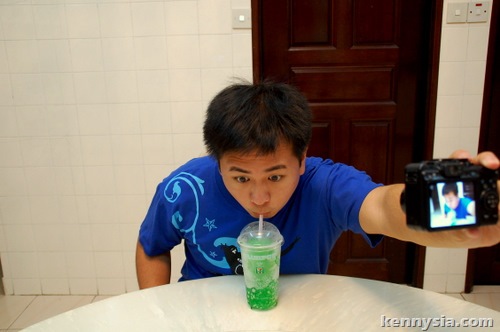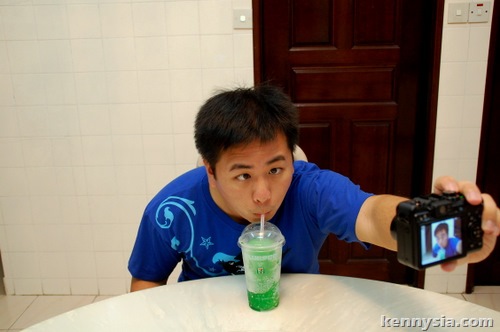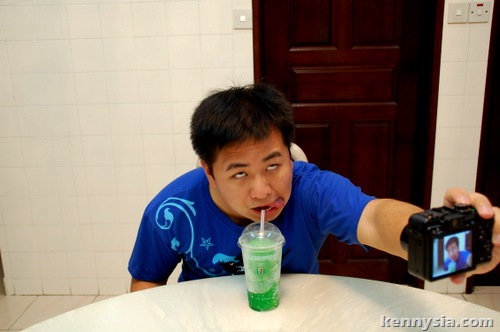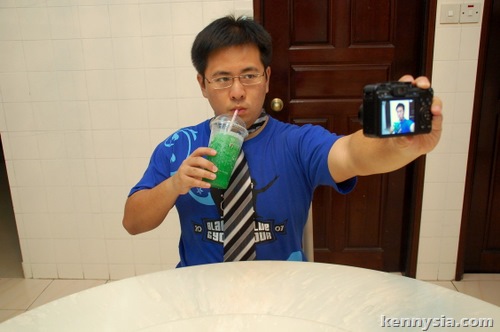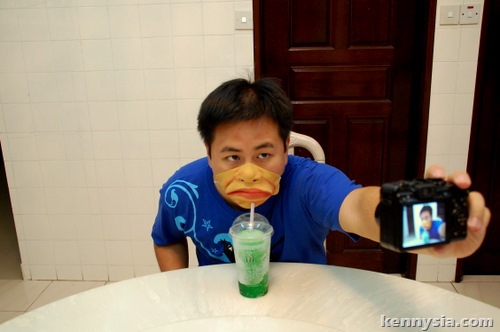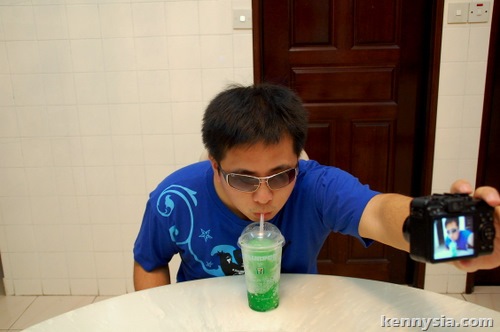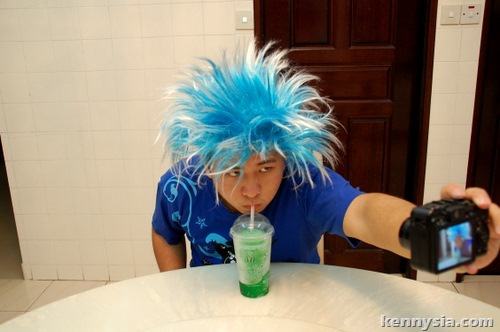 No, I was not going crazy.
I was only trying to enter 7-Eleven's Slurpeelicious Moments contest.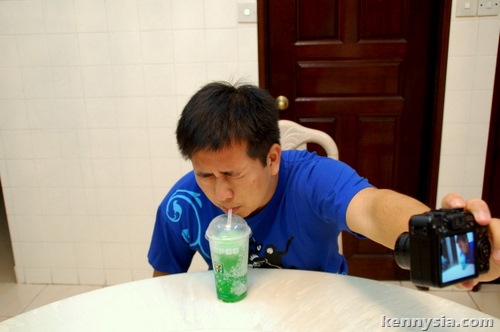 The instructions ask for me to camwhore with a Slurpee, then uploading the picture onto the Slurpeelicious Moments site. Winners are judged based on creativity of facial expression, which is why I was making sure my best orgasmic face was put forth in front of camera.
With the first prize being RM6,000, you can get me to do anything.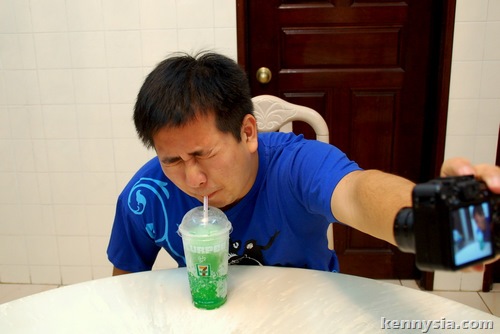 The trouble is, those Slurpees are damn freezing cold. And I was trying a bit too hard.
After a while, I ended up like this.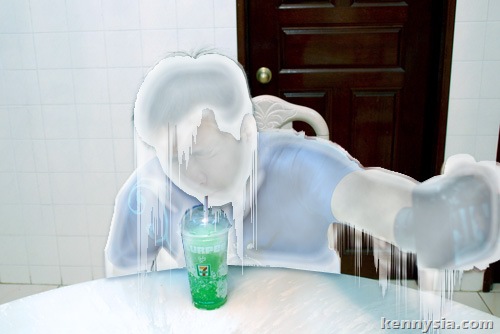 … Help?
Blog Plug of the Day: ladyironchef.com by Brad. This Singapore-based food blog is a shining star from the list of nominees for the upcoming blog awards. Photos on his blog are so good, I swear I gained 3kg just from looking at the photos.
Music of the Week: Fireflies, by Owl City. It's got a magical childlike spell to it.
Must Watch Youtube: The latest episodes of Jojo Struys's Project Alpha.
Karma Point Collection: Hand-sewn bags for auction, all proceeds go to Yvonne Foong's brain surgery.