While I'm in still Manchester, I couldn't resist making plans to go to a country I always wanted to visit.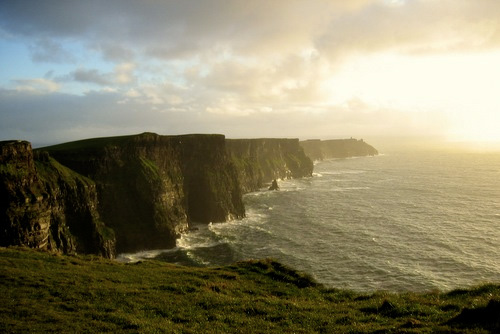 Ireland.
Beautiful Ireland. Ahh… seems like such a faraway place to go to last time, but long at last you are within grasp. 😉
I must admit, my love for Ireland and all things Irish began in a very peculiar way. It started with Westlife and Boyzone (don't laugh), but they're not the real reason why I wanted to go Ireland so much.
My interest was actually aroused when I watched the movie P.S. I Love You.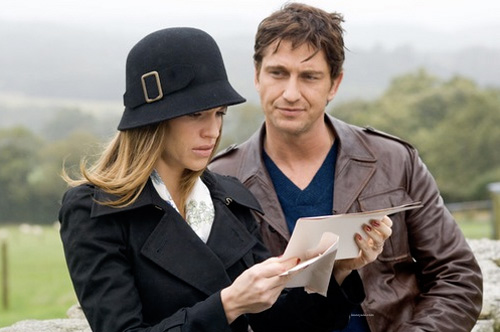 For those who watched the movie, there was this beautiful scene shot in a park somewhere in Ireland where Gerry first met Holly.
It was then and there that he fell in love with her and did all sorts of romantic stuff to make her happy, even after he died.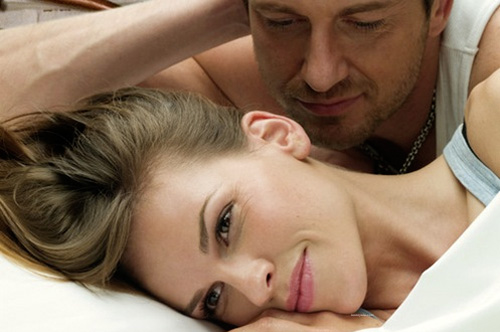 The end result is a movie so sappy and emo that boyfriends all around the world had to endure while their girlfriends stared and asked, "EH! YOU LOUSY! WHY YOU NEVER DO THAT FOR ME!?"
Damn you Gerald Butler!
Of course lah, there are other reasons why I wanna visit Ireland. I like Irish food, Irish countryside, Irish cream, Irish coffee, Irish pubs, Irish whiskey and Irish beer.
In particular, Irish beer.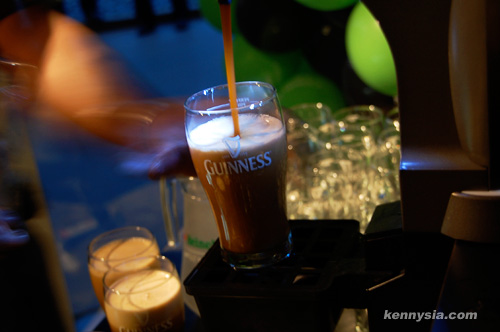 Especially if it's Guinness Draught on tap. 😉
Guinness is without a doubt Ireland's most famous export. This year is coincidentally its 250th birthday, so a visit to Sir Arthur Guinness' legendary brewery at St James Gate is definitely on my agenda.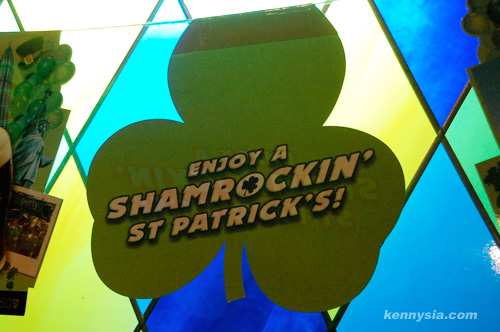 St Patrick's Day is not just an excuse for people all around the world to drink Guinness. It is when the world celebrates Irish culture and something the Irish people called 'craic'.
For the real meaning of the word 'craic', you gotta ask a true Irish. It is an atmosphere of unpretentious feel good vibe where strangers become friends, and people put aside their differences to share jokes, laughters and mischiefs.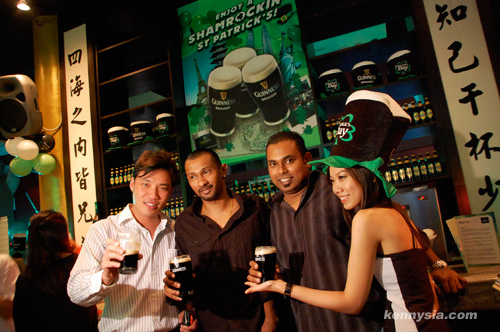 It's a distinctively Irish thing. In Ireland, strangers strike up a conversation with you because they genuinely wanna be friends with you.
In Malaysia, strangers strike up a conversation with you because they wanna sell you insurance.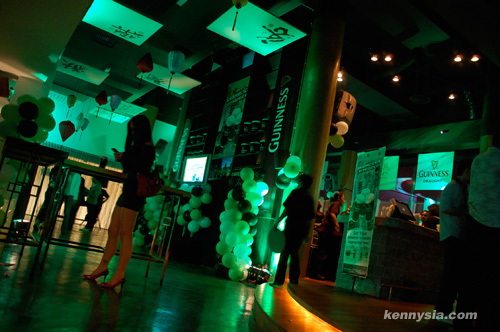 I had a small dose of 'craic' when I attended Guinness' media preview of their St Patrick's Day celebrations in KL recently.
The actual events are on today (13th March) at 1Utama shopping centre in PJ and tomorrow (14th March) at Juru Auto City in Penang, and everyone is welcome to join in on those days.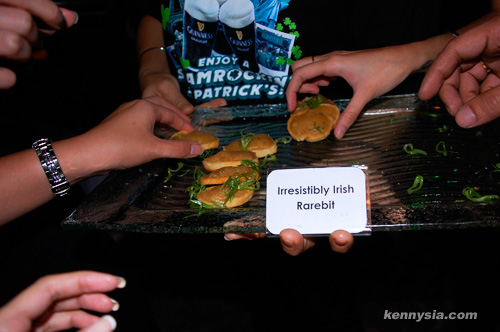 If you are in KL or Penang, you should go and attend their St Patrick's Day celebrations because Guinness sure knows how to throw a good party. There's food, there's a good company and all around feel-good vibe.
At the media preview, they even lighted up the KL Tower in GREEN for the heck of it!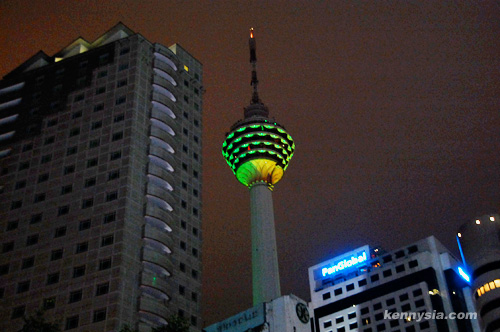 We played a goofy little game where I was partnered with Ben from indie band Ben's Bitches (of Cha Cha Cha Amber Chia fame), and whaddya know? We took home the top prize of RM300 in prize money.
But out of nowhere I bumped into this long-time reader of mine who I know has been writing a series of negative stuff about me lately.
He said hi, and for a moment there I had no idea how to react because I felt so awkward facing someone who I know doesn't like me. For what reason he dislikes me, I have no idea.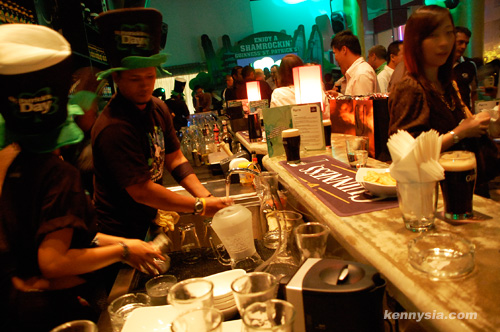 So there's me, standing face to face with a hate commenter.
Should I confront him? Should I walk away? Or should I start some drama in front of everyone?
I didn't do any of those. Instead, out of courtesy I handed him a glass of Guinness and we drank beer together.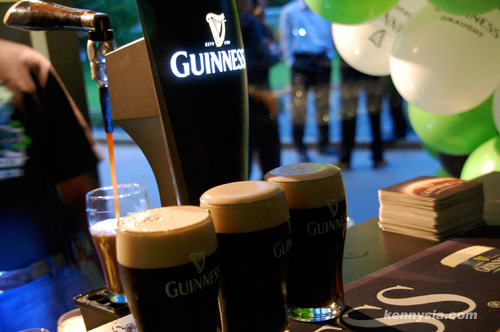 Inside, I was feeling uncomfortable. I didn't know what to say so I rambled on about some superficial stuff while trying hard not to show that I was upset about those things he wrote about me.
But eventually he told to me the reason why he was so against me.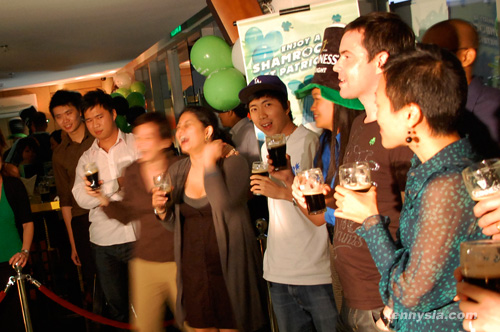 And the reason is that there was no reason at all.
He said it was one of those things he saw other people writing bad stuff about me on my comment box, and he just wanted to join in the flaming mob for the heck of it. He thought that with me being in the limelight, I should be used to it by now.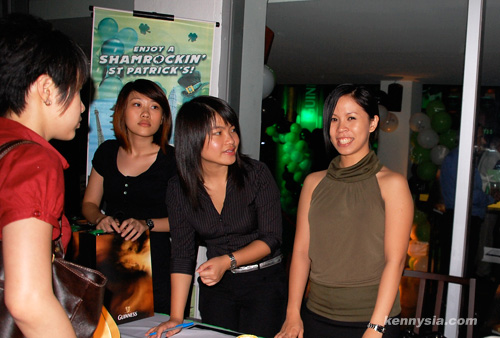 Fair enough.
I wasn't impressed by his answer, but I wasn't too angry either. In the end, I decided to forget it and let bygones be bygones. Before the night is over, we raised our glasses, skulled down more Guinness, exchanged name cards and parted ways with no hard feelings from either side.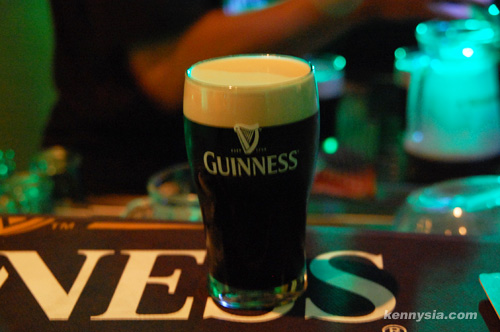 Gee. Amazing how bad feelings between two people can be resolved so easily over a couple of beers. 😉

Movie Pick Of The Week: Doubt is without a doubt (lame pun) one of the best movies I've watched this year.
It's a show about the bad habit every Malaysian seem to have – jumping to conclusions. If they make jumping to conclusions an Olympic sport, we'd have won gold already.