I would be a Viet Cong soldier.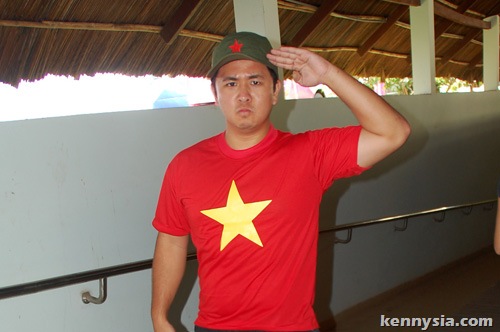 At least that was the impression I get after watching a Vietnam War propaganda video during my visit to Cu Chi, a war site located near Ho Chi Minh City in Vietnam.
The black-and-white video, filmed just after the war, nearly had me convinced that I should learn to be like that valiant 12-year-old peasant girl who fought for her country, killed 118 "devil" Americans and was declared "American Killer Hero" (their words, not mine) by her communist government.
A couple of Americans in our tour group were flinching uncomfortably after watching the video. Clearly they'd think twice when approached by a deadly 12-year-old Vietnamese girl next time.
Of course, the Vietnam War has long past, the Cold War has warmed up, the animosity between the Vietnamese and Americans have long ceased, but this war between the Americans and the communists remained one of the most fascinating in history.
How is it possible that the Americans, with their superior war planes and technology, lost out to a bunch of communist Viet Congs who probably never handled a gun before their entire lives?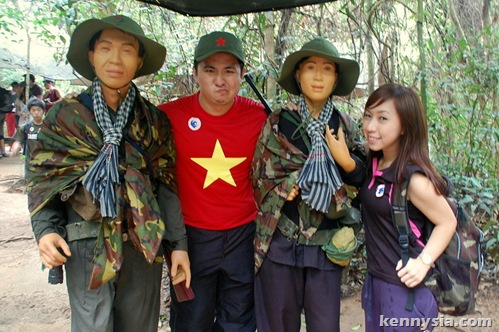 The answer lies underground in Cu Chi, a Viet Cong village 90km away from the anti-communist stronghold of Saigon.
Cu Chi is pronounced "koo chi". Yes, the Hokkien word for "tickle" is also called "koo chi".
But these stealthy underground tunnels beneath Cu Chi ain't no laughing matter!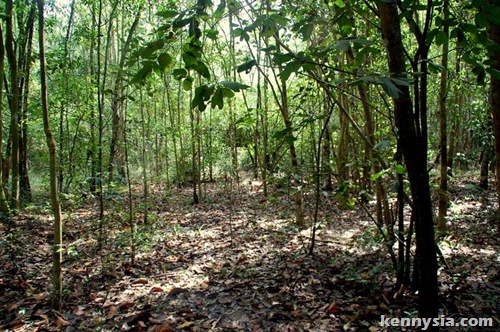 As the Americans bombed the surface with their napalm bombs and B-52s, hundreds of Viet Cong soldiers were secretly hiding underground, emerging only during night time to launch surprise attacks on their enemies.
They lived in there, sometimes up to months at a time. The tunnels were so well-equipped that there were even sleeping chambers, kitchens and hospitals for the Viet Cong soldiers.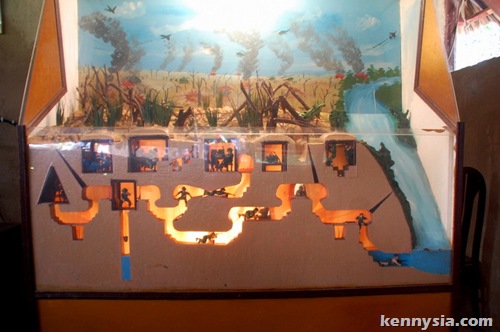 Of course, the Americans trained soldiers as their "tunnel rats" and attempted the infiltrate the tunnels.
But when they entered, they risked having their sorry faces smashed right into one of these.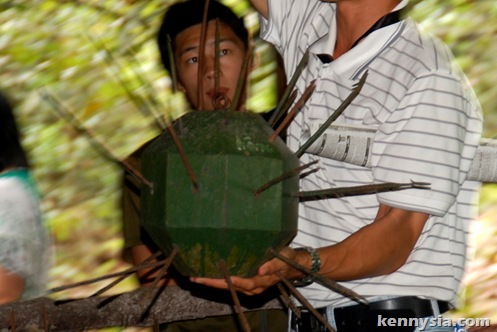 So successful were the Cu Chi Tunnels that eventually that Americans retreated.
Ho Chi Minh's communist government took over Vietnam and ruled till today. Meanwhile, Cu Chi became a tourist site charging visitors USD6 + VND80,000 (or RM36 total) per entrance.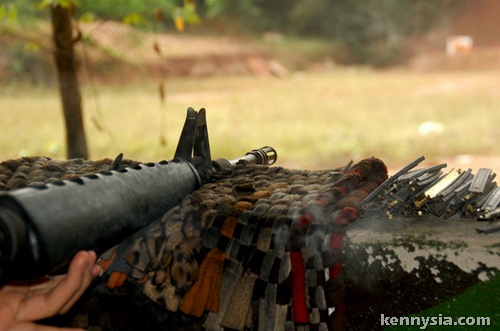 There's a firing range at the Cu Chi Tunnels, where they let visitors try their hands on some real guns used by Viet Cong soldiers during the war. A round of ten bullets cost about USD10 (RM36).
It's a little expensive, but these are real guns, using real bullets.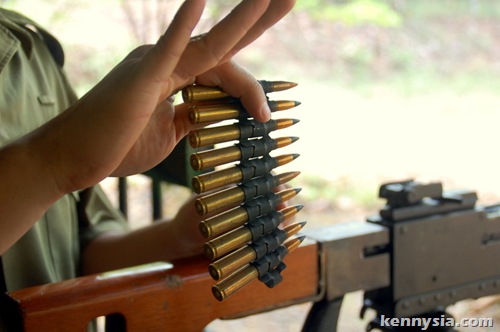 Considering this was probably the only chance I'm gonna get, I simply could not pass up on the opportunity to fulfil one of my male fantasies.
After years of playing games like Counterstrike, I finally had the chance to fire the real version of my favourite weapon, the AK47.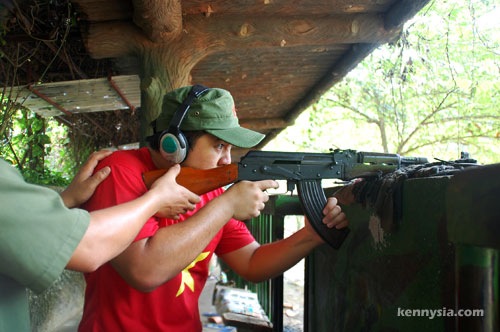 Videos games are fun, but nothing beats holding on to the real thing. I was imagining a terrorist leaping across in front of me as I pulled the trigger.
"Enemy sighted!"
BANG! BANG! BANG!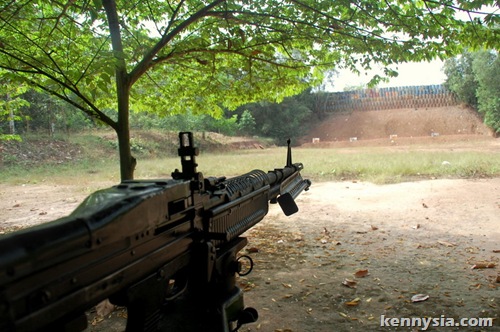 "Counter-terrorist wins!"
Such a cool and satisfying experience. It was exactly like Counterstrike.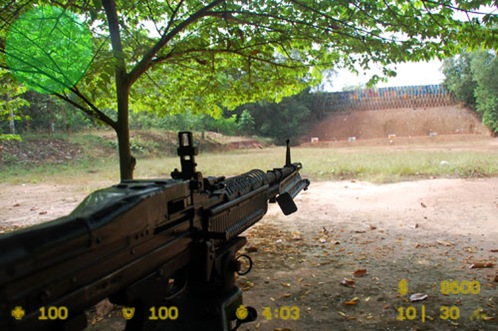 But with much better graphics.
This one is a M60 machine gun. It had a much stronger recoil and damn, it was loud! Without the ear muffs on, the deafening ringing effect in my ears could last for a few seconds after each shot.
Imagine how the Viet Congs have to endure all these back in the days. No one wonder so many of them went crazy.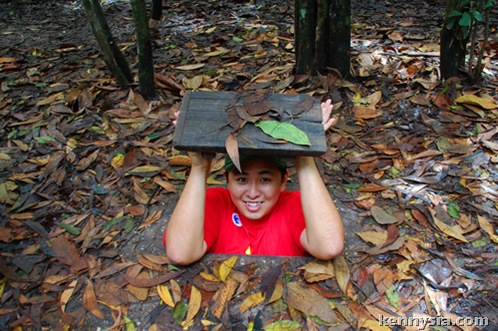 After having our fun at the firing range, we had the chance to explore a section of the underground tunnel.
Getting into the hole was no problem for me – the tunnel had already been enlarged to accommodate much bigger (read: fatter) Western tourists.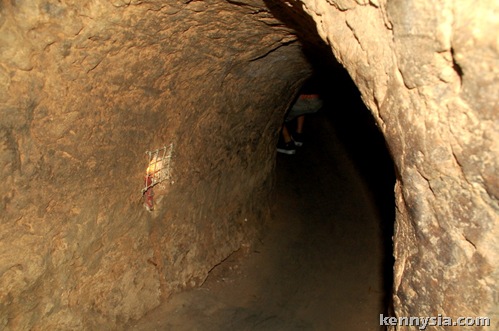 But crawling through the tunnel… now that's definitely an experience.
The tunnel, even after enlarging was still extremely small. We spent 10 minutes wriggling and manoeuvring through a 100m section and already we're sweating like pigs.
I shudder to think how it was even possible that the anyone could tolerate living underground during war time.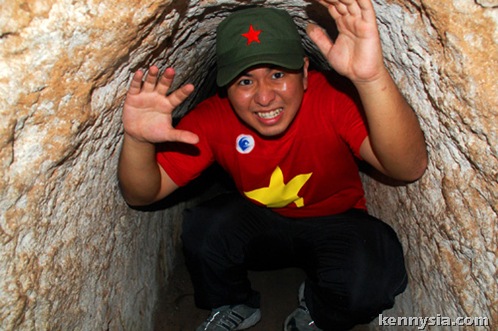 The Viet Congs were living under absolute extreme conditions.
There may be a kitchen and a well, but there were definitely no shower or toilets in the tunnels. To top it off, air ventilation underground was dismal at best. The stench of 800 sweaty men must have been unbearable.
Next to deadly enemy fire, the main c
oncern for Viet Congs must've have been deadly body odour. Times like these, they gotta wish they had…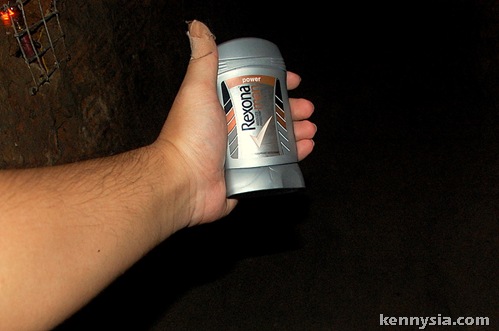 Rexona Men Absolute Protection deodorant.
The latest most powerful deodorant from Rexona Men ever!
I mean, just check out its product description on the back.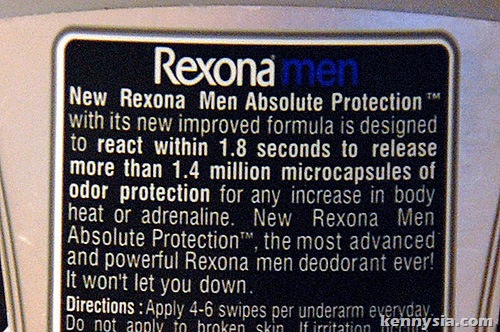 "New Rexona Men Absolute Protection with its new improved formula is designed to react within 1.8 seconds to release more than 1.4 million microcapsules of odor protection for any increase in body heat or adrenaline. Rexona Men Absolute Protection, the most advanced and powerful Rexona men deodorant ever! It won't let you down."
Wow. Sounds extremely extreme.
I think they must have left out the part where it says it will MAKE YOU FLY THROUGH THE AIR AND SHOOT MISSLES OUT FROM YOUR NOSE.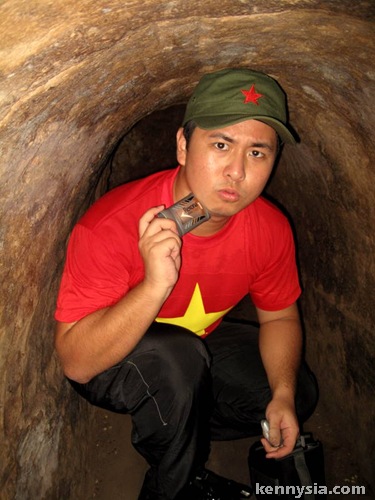 No doubt, the deodorant smells pretty good.  
Some say they love the smell of napalm in the morning.
But surely, "napalm in the morning" cannot possibly smell better than my fresh and dry armpits.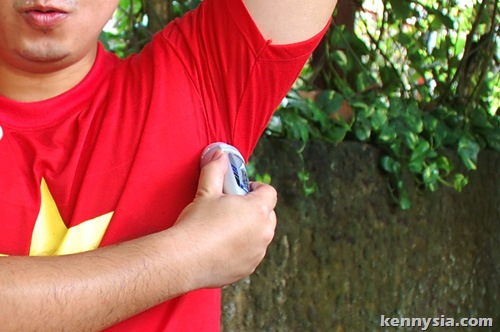 This, smells like… victory!
P/S. Join the Rexona Absolute Extreme blog contest. There aren't many entries received yet, so the chances of winning are very high.
Blog Plug of the Day: antithesis2.net is a collaborative blog by two similar, yet somewhat different girls.
Elaine is 22, works in PR, loves a good party, and once wrote a Kau Lui guide so insightful that I kept going back and referring to it. Jenny is also 23, works in finance, loves a good sales, and is married with one kid. She's also a new age modern woman who prefers a functional wedding ring over a huge expensive one.
A bimbo blog, this is not. What sets antithesis2.net apart from the rest is their smart, quirky anecdotes on their everyday life. Chicks with brains, I like.