Did you know about the 2 Malaysians who travelled around Western Australia in a taxi?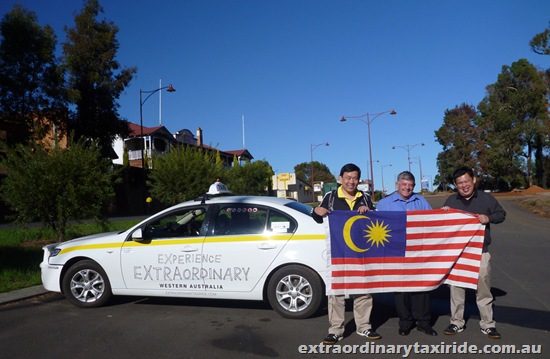 Dr Ling and his brother Shaun won a contest organized by Tourism WA. Their prize was being driven round the largest state of Australia in a taxi. Going through their blog and those by the other winners, some emotions in me were inevitably stirred up.
To me, Perth is more than just a tourist destination.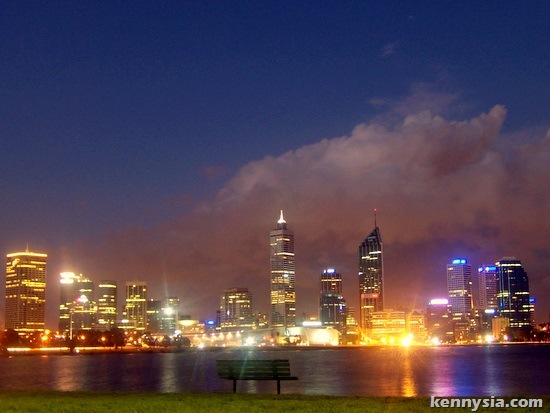 Perth was my former home. And although I have moved back permanently to Kuching now, I'd still hop on a plane and see Perth all over again if given the chance. At least AirAsia is flying to Perth soon!
What's there to see in Western Australia? HEAPS. In fact, I give you 10.
10. The City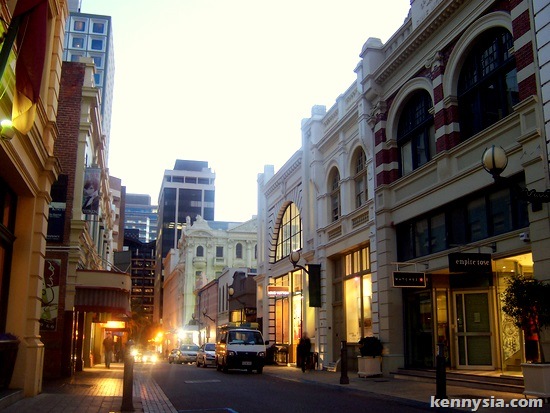 It's not as big as Melbourne or Sydney, but the walk through the shops and malls of Perth City is still very pleasant. All the charming old buildings like the Post Office and London Court are very well-preserved.
I enjoy coming here on Friday night after work when all the shops close late. When I get hungry I'll just walk to Taka for cheap authentic Japanese food, or Utopia for Taiwanese bubble tea.
 9. King's Park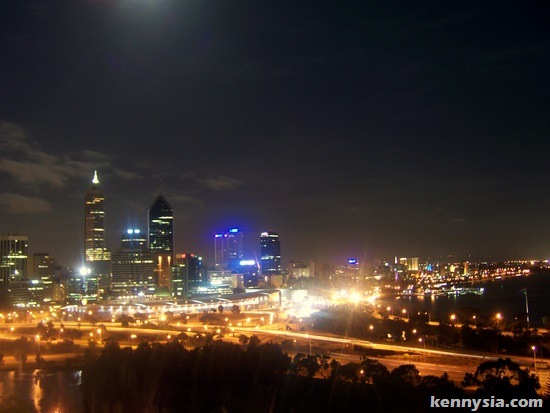 King's Park is lush botanical garden located on a hilltop overlooking Perth city and the Swan River. It's a very well-maintained park with lots of flowers, trees and walking paths. My ex used to live in an apartment here and every morning we'd see old people jogging up and down the steep jogging paths.
I never tried jogging there. I get tired just looking at them do it.
8. Fremantle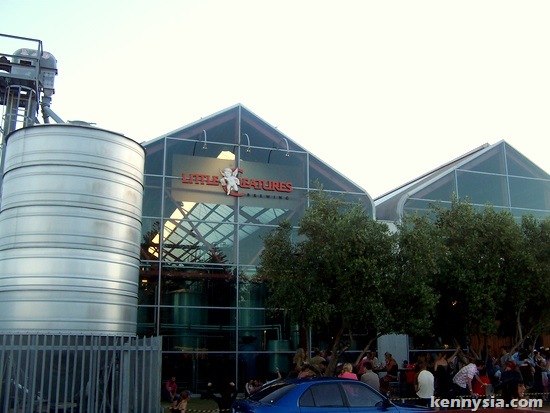 It's a quaint port town 45 minutes away from Perth. Fremantle got more laid back atmosphere without the bad behaviour. It's where I'd come to chill out, eat fish and chips at Cicerello's, drink coffee on the Cappuccino Strip or chow down some pizza and beer at Little Creatures microbrewery.
7. Rottnest Island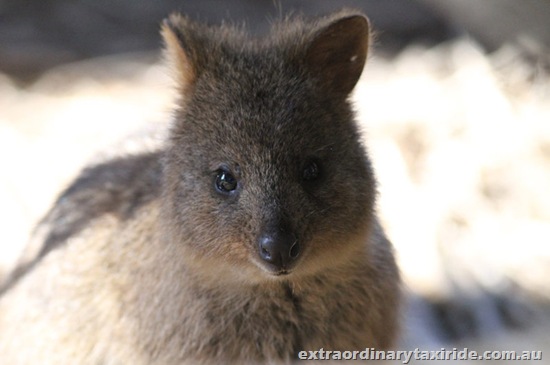 I went to and fell in love with Rottnest Island when my student union organized a leadership training camp there once. Rottnest is a small island 30 minutes by ferry from Fremantle. There are no cars here so the only way to get around is by bicycle.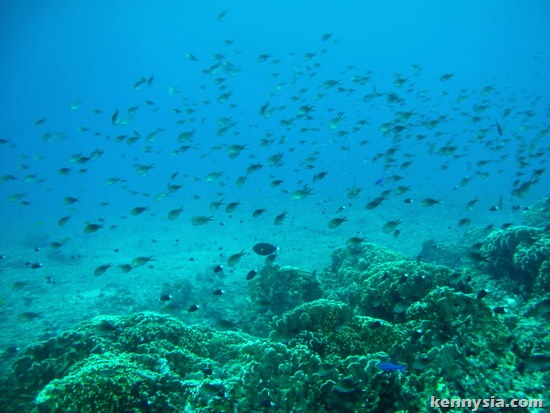 Beautiful bays and beaches are the attractions here, but to see the real beauty you gotta put on the snorkel mask and look underwater.
Rottnest Island is the reason I picked up snorkelling, and eventually diving.
6. Margaret River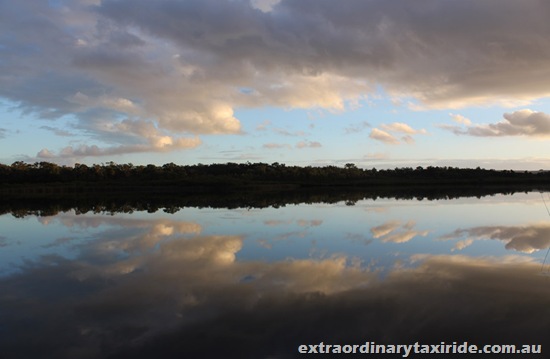 People travel to Margaret River for two things: nature, and wine.
(Or whine, if you don't drink wine).
If you drive down the freeway during spring, the huge expanse of wild flowers on the either side of the road literally takes your breath away.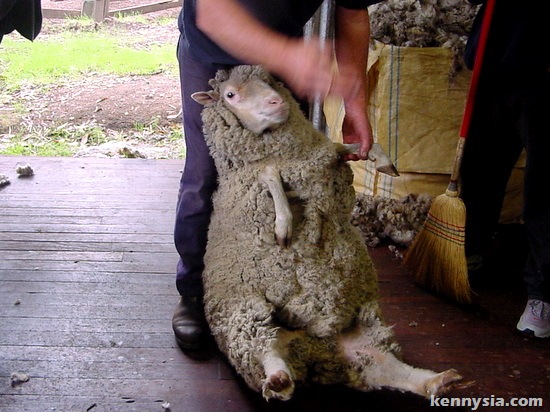 This is the only place in Australia where people can experience white sandy beaches, gigantic forests, agricultural life, ancient caves and world class wineries all in one area. It's also a romantic place to bring a special someone for an overnight stay at a Bed & Breakfast.
5. Pinnacles Desert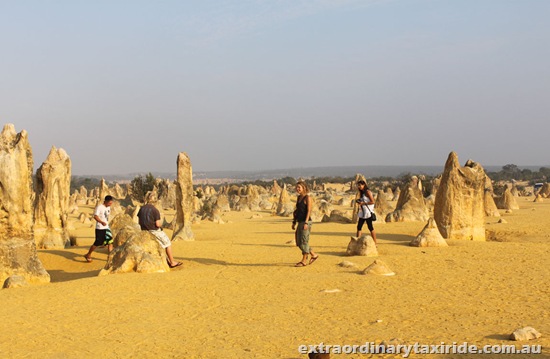 It's a popular stopover for most people heading northwards to Ningaloo Reef.
The Pinnacles is located in the middle of a sandy desert. It's impossible for normal cars to access it, which means you gotta hop in this gigantic 4WD monster truck if you wanna see this unique landscape of towering rocks rising over the sand.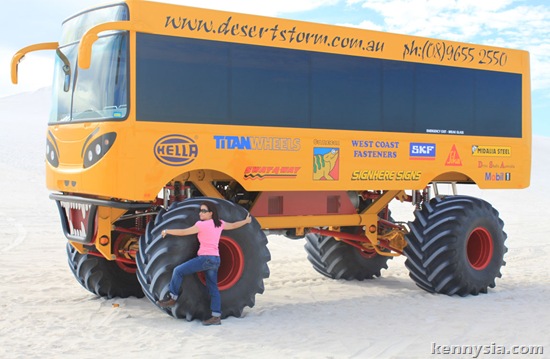 4. Wave Rock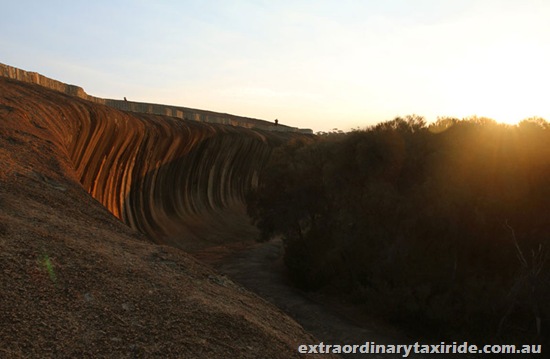 There are only two places in the world I know where you can go surfing inland.
The first is at Wave Rock.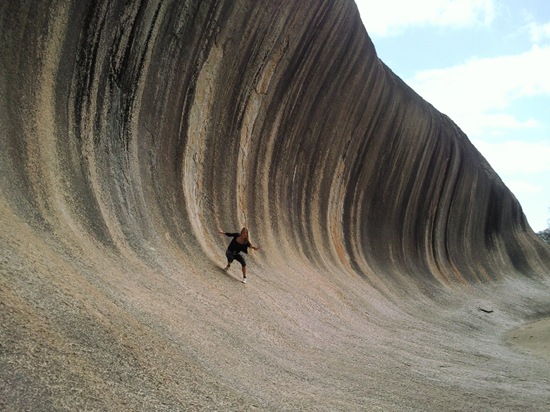 The other one is at Internet Cafes.
3. Monkey Mia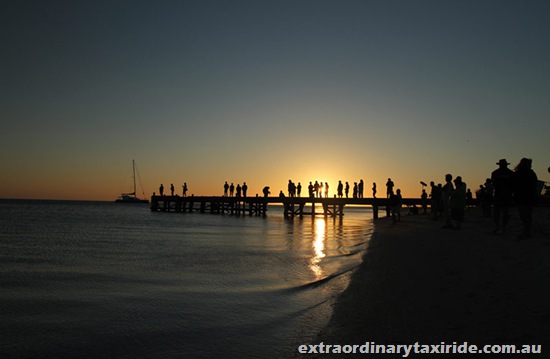 Monkey Mia is a back-aching 6 h
ours north from Perth by car.
Despite what the name tells ya, there are no monkeys in Monkey Mia. But there are dolphins.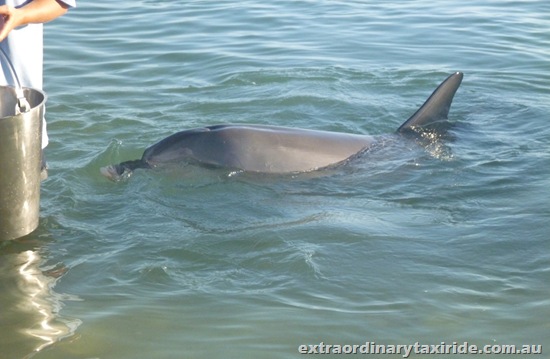 Every morning, these wild dolphins swim up to the shore and it is possible to pat and feed them.
2. Ningaloo Reef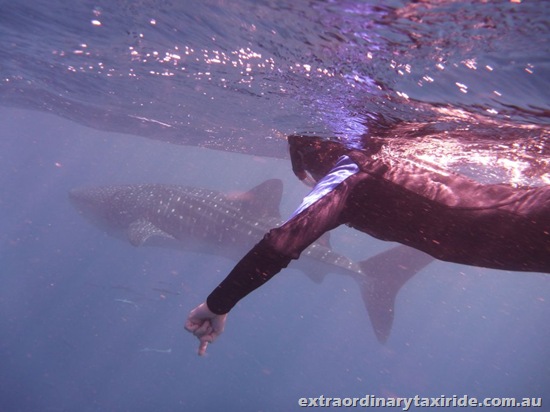 WA's Ningaloo Reef may not be as famous as Queensland's Great Barrier Reef, but surpasses it in beauty. Because it is so difficult to get to, it gets less visitors and therefore less damaged marine life.
It's popular for being the very few places on Earth to dive with gentle giant whale sharks.
1. Friends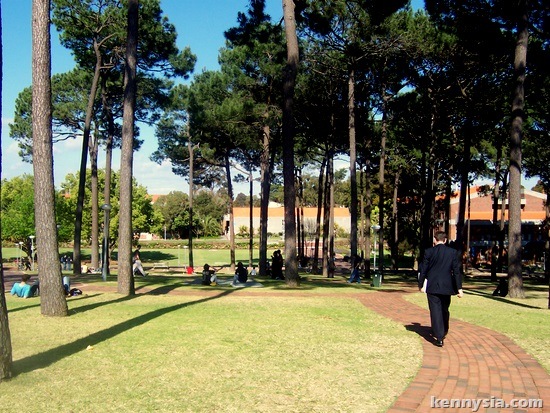 Let's face it, the biggest reason Malaysians come to Perth is to study.
Many Malaysian colleges have twinning programmes with the Universities here. It's only a 5 hour flight from KL and airfares aren't too expensive now that AirAsia flies to Perth. Chances are, you already know somebody who's doing a course over there.
Maybe it's time to pay them a visit.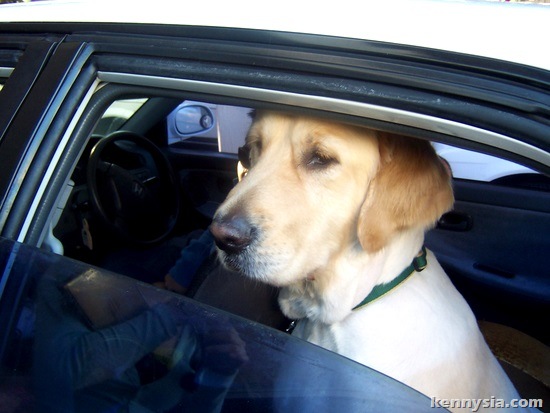 'Cos what the heck – when they graduate, you won't have anymore free tour guides!