« My Mom Knows Best | Main | Visiting My Ancestors In Sandakan »
Tuesday, 19 May 2009
Short Talk:
I was surprised when I touched down at Kuching Airport last Sunday to a bunch of nurses stationing outside my arrival gates.
Thanks for welcoming me, ladies. No thanks for shining your torchlight into my eyes.
What the heck is this... "Manhood Therapy"?!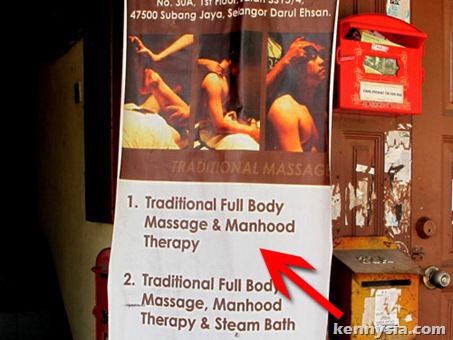 Why would anyone's manhood require therapy!?
Sign In
Live Updates
Monthly Archives
Blogs I Never Read
Chatterbox
More Me

'Best Travel Blog' Finalist 2011

'Best Micro-blog' Winner 2011

'Best Entertainment Blog' Winner 2010