Remember a while, I had to go to Thailand to act in a TV commercial?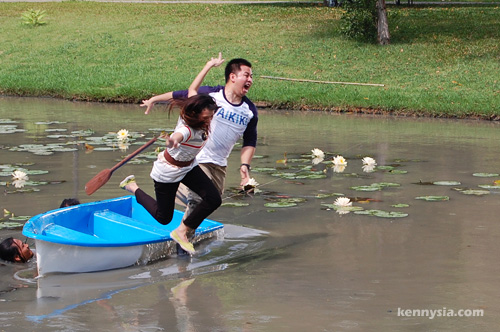 That was nearly two months ago. And now, the final product is ready to be shown.
kennysia.com proudly presents, me, in the WORLD PREMIERE of Mister Potato's latest TV commercial - 'Fish'.
Anyone manage to spot me?