Leonardo da Vinci painted this way back in 1492.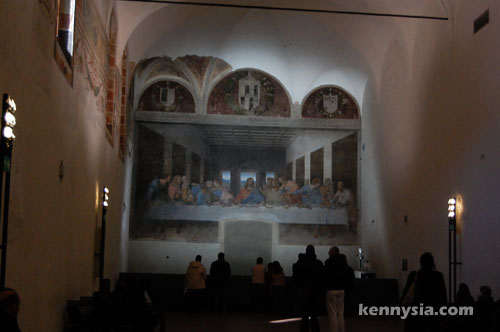 Now, people like me pay 8 Euros (RM40) just to watch this piece of work for 15 minutes. Even a foot massage costs cheaper than that.
From the back wall of Santa Maria della Grazie church in Milan, Italy.
Jesus said to his twelve apostles, "One of you shall betray me."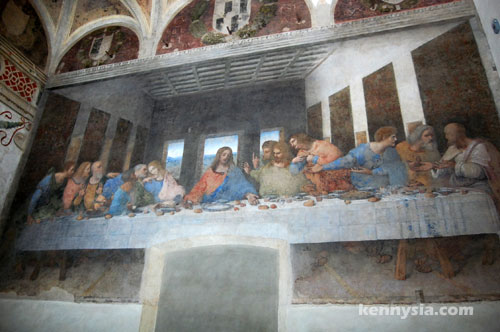 Happy (belated) Easter, Jesus.