« Deal Or No Deal: The kennysia.com Edition | Main | Malaysian Health Minister Sex Tape »
Tuesday, 01 January 2008
Short Talk:
My mom, staunch Buddhist, was trying to get my brother to do the new year countdown at the temple of all places.
Bro: Who goes to a Buddhist temple for countdown anyway?
Kenny: Yeah, it's gonna be like "THREE! TWO! ONE!... Nahhhhh mohhhhh ohhh niiii"
Here's wishing you a Happy New Year, from all of us at the staff and production crew at kennysia.com.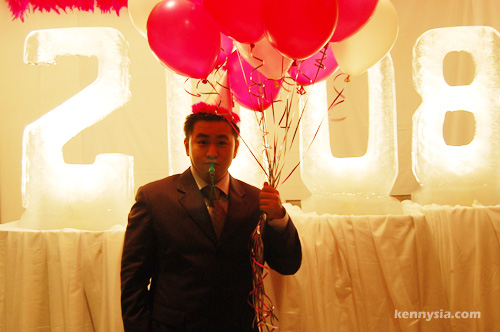 Sign In
Live Updates
Monthly Archives
Blogs I Never Read
Chatterbox
More Me

'Best Travel Blog' Finalist 2011

'Best Micro-blog' Winner 2011

'Best Entertainment Blog' Winner 2010