This is where I'm currently staying in Macau.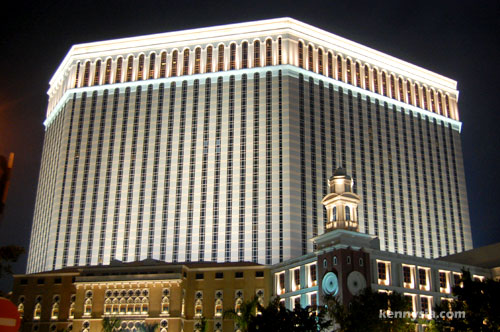 This monstrosity of a building is the Venetian Macao Resort Hotel.
Built on what was previously nothing but a body of sea water, this building is now officially the largest inhabited building in the world. Also in it is the largest casino in the world, and the largest convention centre in the whole of Asia.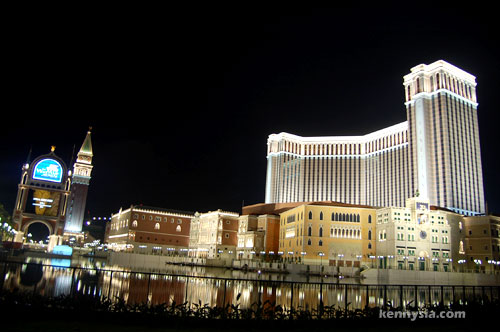 We arrived here late last night, and throughout our stay we were virtually continuously in awe non-stop. It is truthfully unlike anything else we have ever seen before.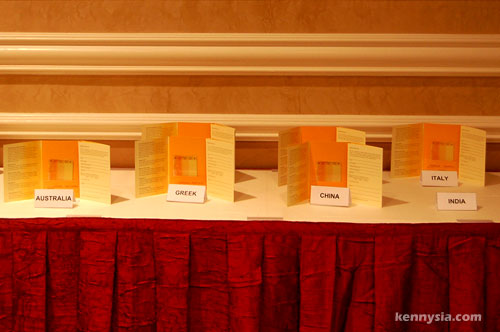 The 13 of us from Malaysia is only a small part of a total of some 1,250 media and news crew from all over the world. We aren't even the VIPs but already we feel like we are treated like kings.
The hotel suite is easily the most lavish and luxurious I have ever stayed at.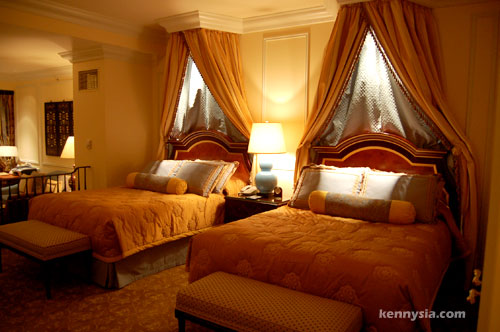 They called it a suite, man. Not rooms, SUITES.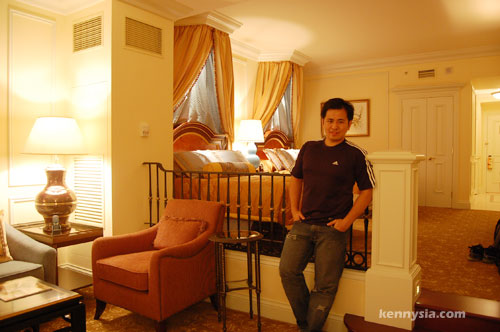 It is the best hotel accomodation my blogging has given me. Considering I have been put up in really impressive hotels like the Hilton KL and Swissotel Singapore before, that's saying something.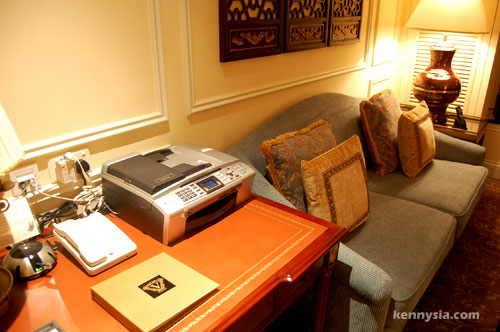 In-room broadband internet is free and there's even a freaking fax/printer/scanner/copier 4-in-1 machine in the room! And we're talking about the cheapest room they have available.
This is probably the only chance in my entire life that I'll be staying here because I'm I would've never be able to afford paying for something like this on my own.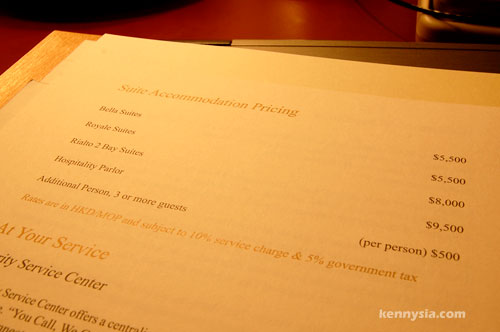 One night in the Venetian Macao would cost at least HKD$5,500++. That's almost like RM3,000 a night.
But not to worry. If you book now, you can get a room at a special introductory rate of HKD$1,088++. That's only RM600 a night!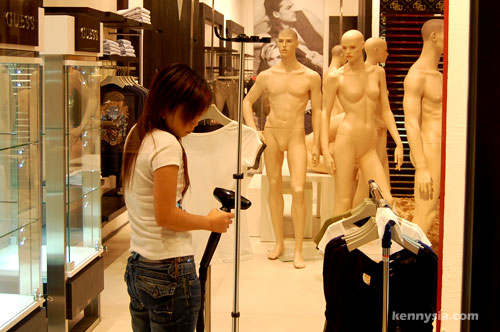 A lot of work are still yet to be done, and clearly the workers have been working frantically around the clock.
The grand opening of the resort is scheduled to open tomorrow, on the auspicious day of 28/08/07. Coco Lee, Hacken Lee, Alan Tam and the Cirque de Soliel are all scheduled to perform.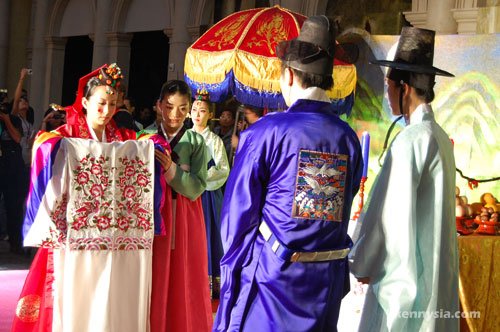 I just witnessed a traditional Korean wedding taking place today. On the opening day itself, there will be three more weddings, one of which will be between a Sarawakian couple.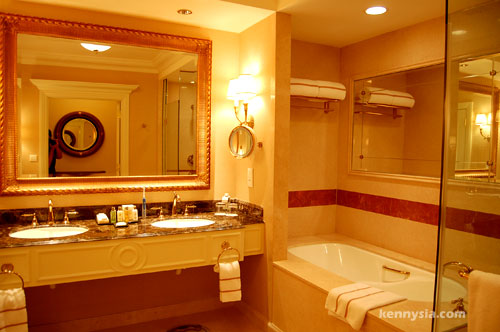 I've got a full day tomorrow and there's a lot more to cover, but rest assured - you'll read it all at kennysia.com