This is the Rhinoceros Hornbill.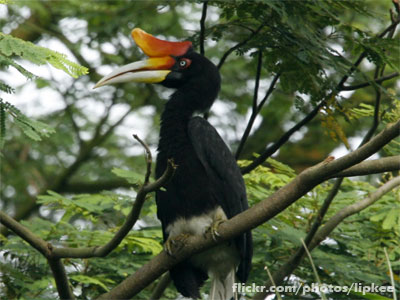 It is the state bird of Sarawak.
We love this bird very much. We love it so much that, we call Sarawak the 'Land of the Hornbills'.
That is why you can see images of this bird everywhere in Kuching.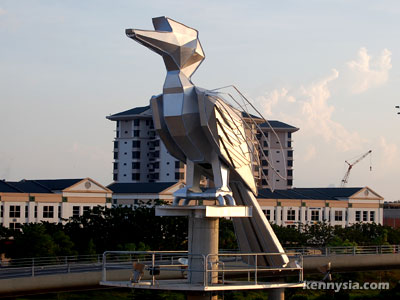 We are so proud of our bird, we even erected a giant bird right in the middle of the BDC roundabout.
When you come in from the airport to town, the first thing you see is our bird.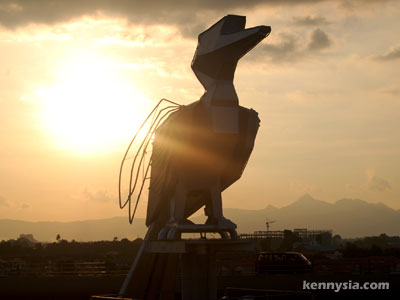 You may think that our bird looks normal, but you are wrong.
In the morning, it may look just like any other metal bird.
But at night, our bird transformed into something very different. That's because we zhng our bird with the same neon lights that Ah Bengs use to zhng their car.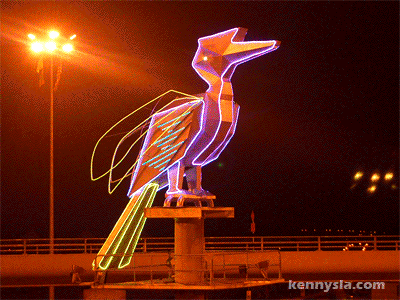 I call it... TERMINATOR BIRD!