Haven't been updating at all over the Rainforest Fest weekend 'cos I was busy playing host to these two lovely ladies.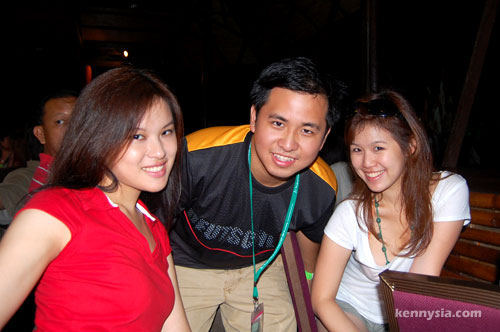 But more about that later.
As for right now, there are more pressing and important issues to address, such as this incredibly cheesy meme.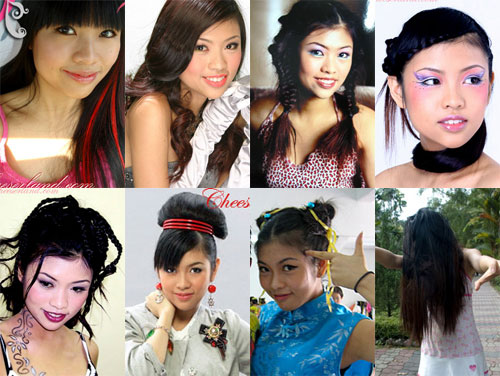 Cheesie asked on her blog, "Post up photos of eight different types of hairstyles you have had."
I hate "memes" and I almost never do them. But apparently I have to answer to this one, otherwise I might die in some cheesy death.
The problem is, I don't think most guys would have gone through that many different types of hairstyles. Unless your name is David Beckham, how much variations on a guy's hairstyle can you possibly have?
I had a look through all the photos I have taken in hair salons and I realised that no matter how much money I paid, they almost all look the same.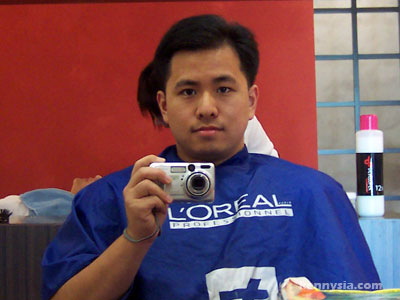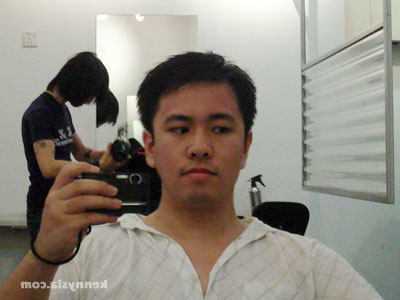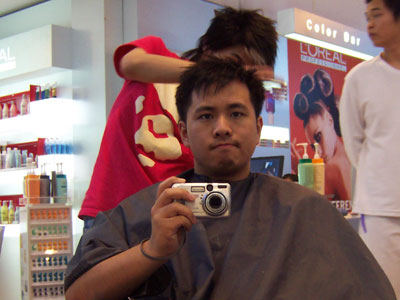 Alan Salon did try to spike things up a little, but they still look almost the same.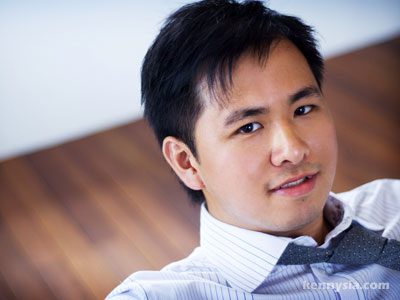 Same.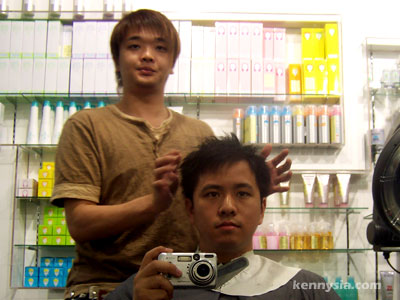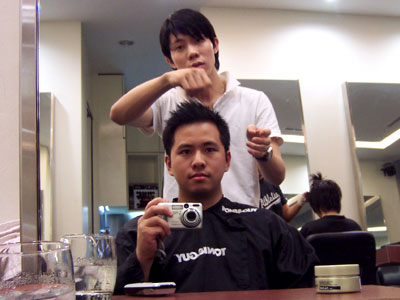 Spiked it up, but still same.
Alas, the only hair salon that made me look different from the rest was my cheap RM8 "Helmet" haircut at Swee Mei.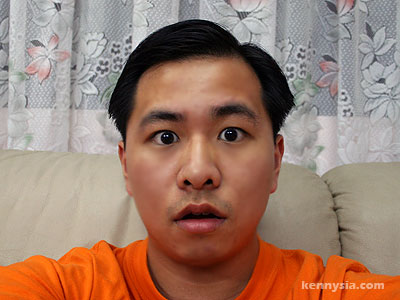 Definitely not same.