It's amazing what people can come up with when there's a contest with a big sum of money on the line.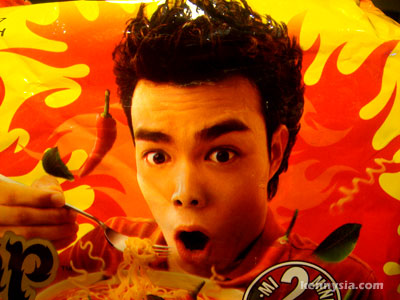 A while back I wrote about this contest Maggi is running, asking fans to send in their homemade videos showing how much they love their instant noodles. I checked back the Maggi website today to look at some of the qualified entries and man, are Malaysians getting more and more creative or what.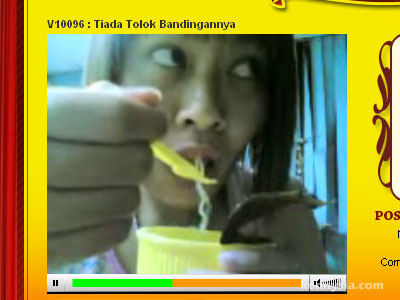 Some of these amateur homemade videos are actually pretty good! You bet those executives at Maggi Headquarters must be sitting there, enjoying their instant noodles in a cup, wearing their suit and tie, getting a kick out of watching us common folks do foolish things just to win the RM5,000 grand prize.
First thing that caught my attention was this guy who sang a horrendous Cantonese song professing his love for Maggi Mee.
Then there's this brilliant submission by a contestant who used computer animation to make a cat and mouse "talk" about the instant noodles.
But my most favourite video entry of all, has gotta be this D-grade horror flick spoof, titled "Toilet Ghost".
A stroke of genius or a showcase of desperate people acting silly? These people love their food so much, it's almost like they wanna marry a yellow cup of instant noodles and have kids with them.
Watch more at the Maggi website and laugh your backside off.