I was recently introduced to this intriguing blog of a Yoga Instructor from KL.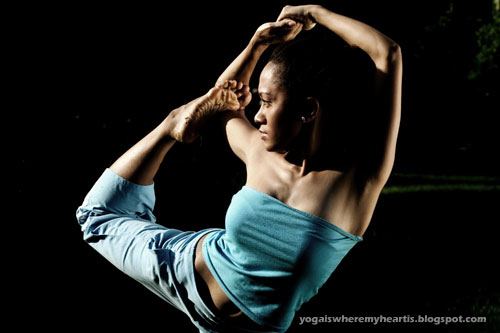 It was all fun and games going through photos after photos of her bending her body in directions opposite of what God intended it to be. That is, until I came across this photo.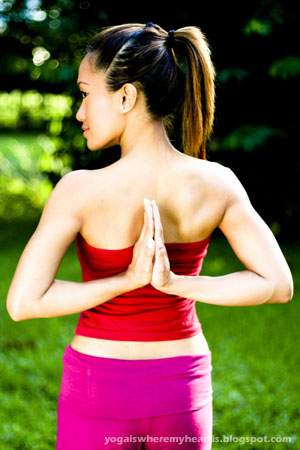 OH. MY. FREAKING. GOD.
Is she made out of rubber or what?
The only time I would find that move useful is if I was in Thailand, and I want to say hello to someone behind me.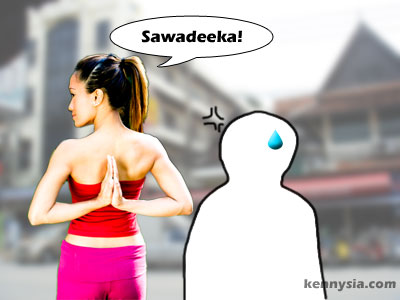 Yeah, that'd be fun.