I'm confused.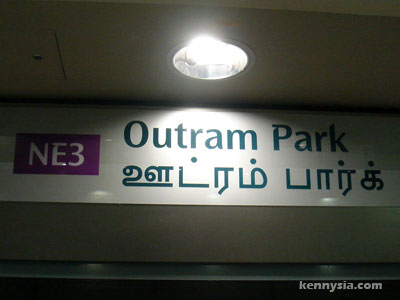 Why is that the computerised voiceover on Singapore MRT pronounce "Outram Park" as "Poo-Chor Park", instead of the supposed"Out-Ram Park"?

*~*~*~*~*~*~*~*~*
On a different note, I spotted this at a mobile phone repair shop in Dhoby Ghaut, Singapore.
Only those who can read Chinese will get this joke.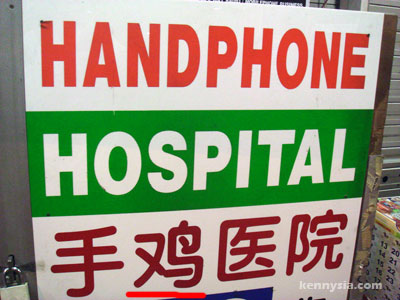 "Hello eskew me, what your latest model handheld chicken?"