There's this movie created by a Malaysian about the history of Malaysia but banned in Malaysia.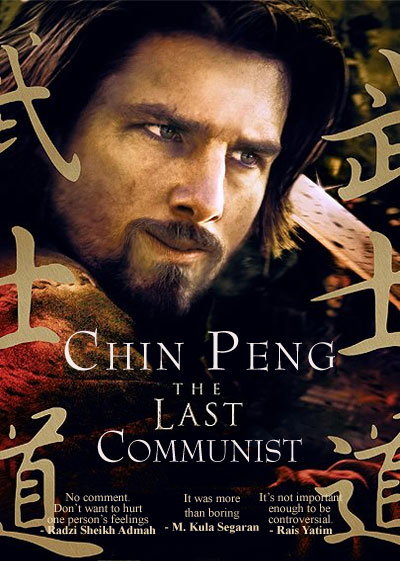 I'm talking about "The Last Communist", a musical documentary by director Amir Muhammad inspired by the life and legacy of Ching Peng, exiled leader of the banned Communist Party of Malaya.
Despite the fact that most people who've watched the movie in a private screening thought it was boring, uninspiring and uncontroversial, the movie was still banned by the Home Ministry! And that made a lot of people very angry!
"Damn you! Damn you for denying our right to watch boring, uninspiring and uncontroversial movies!" they yell in perfect unison.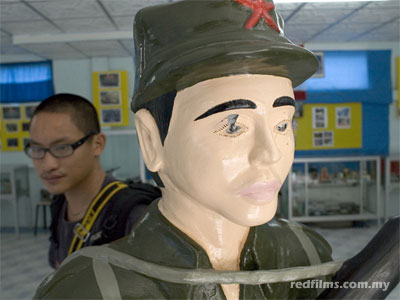 For the first time ever in Malaysia, there's more drama surrounding the release of a movie than the actual movie itself.
So it's a bad movie. Feedback from everyone who watched the movie didn't like it. Roger Ebert wouldn't give it a "two thumbs up". He wouldn't even want to lift his toes. I fear that even if the ban is lifted, the same people who initially wanted to watch the movie might call on the government to ban the movie after they've watched it.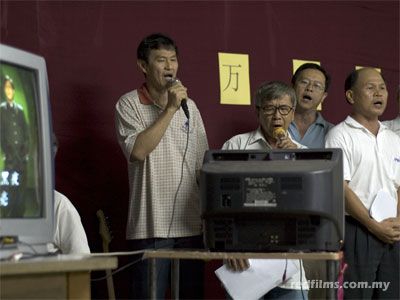 Still, no one seems to know why the movie is banned because there's no content glorifying the communists. Then on Tuesday, the Home Affairs Minister decided to come out to shed some light on this matter.
He said even though it was NOT about the struggle of Chin Peng, the title of the film itself was provocative.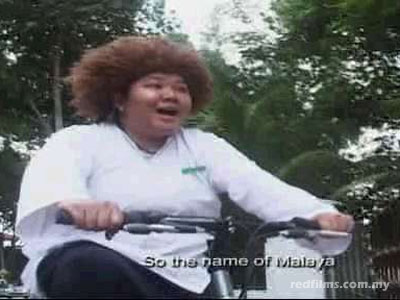 Of course!
It was never about the content of the movie, it's the TITLE!
How dare you Amir Muhammad for using the word 'communist' in your movie title!
Don't you know that communists in Malaysia were the ones responsible for the creation of the Internal Security Act (ISA)! ? Don't you know that this is the same Internal Security Act that my readers now threatened to use against me everytime I write something mildly controversial and anti-government!?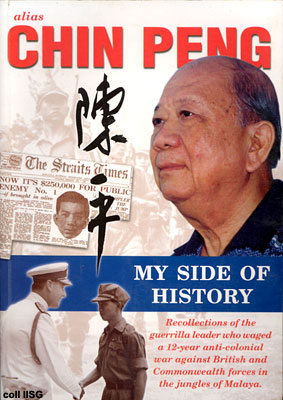 But hang on, if this movie is not about Chin Peng, then what is it about?
According to a a reviewer in The Star who's watched the movie, he said "if not for this Amir Muhammad film, I would not have known that there were three types of petai and two types of pomelos."
Silly director. Why title it "communist" when it's about pomelos!? You should've just changed the title of your movie to something more relevant.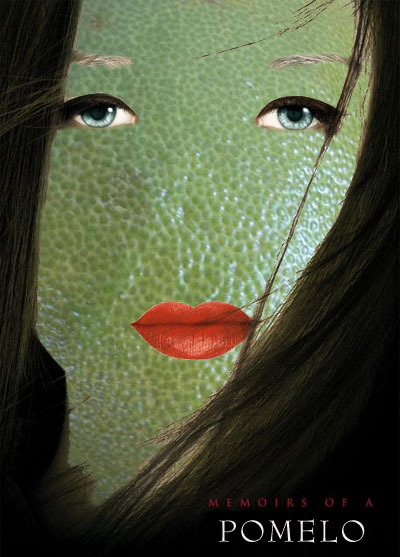 Then we wouldn't have to sit through all these mess in the first place.