The Lab is a little-known hair salon in Desa Seri Hartamas, KL.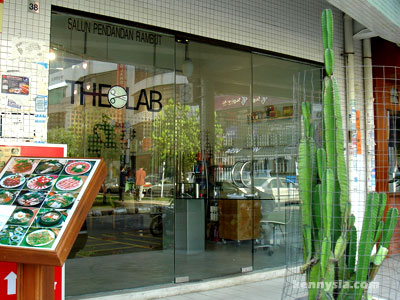 I decided to try out this place on JoyceTheFairy's recommendation. This is where TheFairy got her fabulous pixie hair done. 8TV celebrity and Marion Caunter's co-host Adam Carruthers visits The Lab almost daily as well for his superstar hair fix.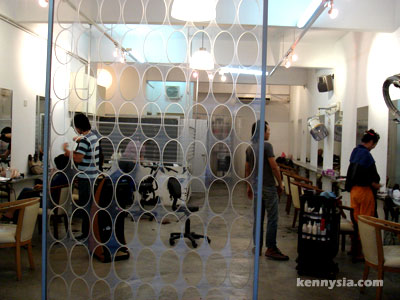 A lot of modern hair salons these days opt for bright colours, cool decors and stylish designs to freshen up their interior, but The Lab sorta went against this convention and showcased an interior that's surprisingly bare and minimalistic.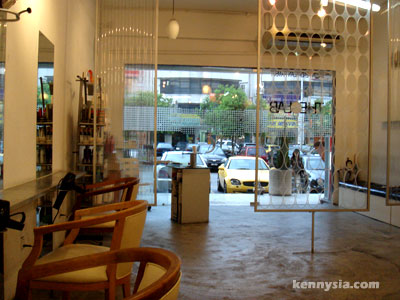 Their walls are painted white and the floor is just unpaved cement. Instead of swanky leather chairs that whirls around, they use normal armchairs you see in hotel coffee houses. Even the kind of music played is alternative rock by bands no one has ever heard of.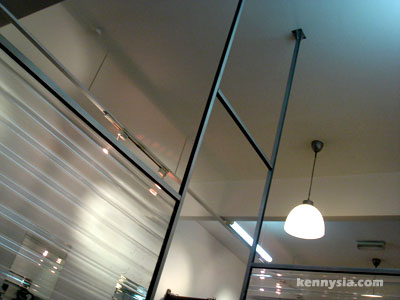 Most people probably couldn't get used to this, but I think it's nice to see something that's not a clone of every other hair salons out there.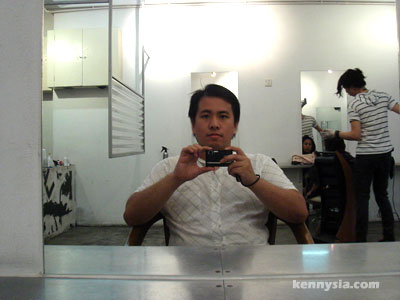 This is me before my haircut.
I should mention that this post was up 2 months late, so this is not how I look like right now. ;)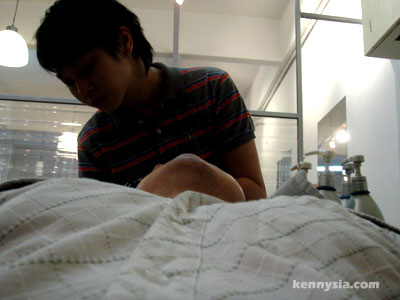 I'm putting this pic up because I looks like I have B-cup boobies from this angle. Oh my!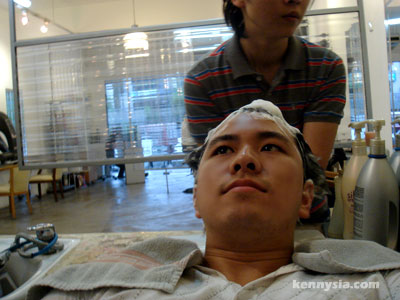 The Lab must be one of the few salons in Malaysia that shampoos your hair at the basin. I don't know why other salons insist on shampooing your hair at your seat! It's so awkward, not to mention the risk of having foam drop off your head and onto your jeans.
Her massage was good though. Got the oomph!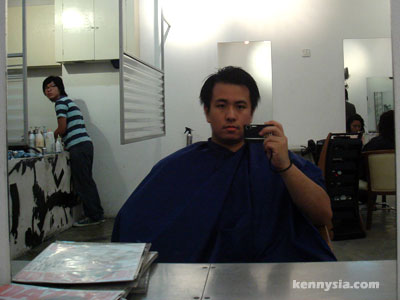 Most of the Lab's clientele that day seems have that edgy "grunge" look about them. These are definitely not your average run-of-the-mill Sungai Wang lala zhai and lala mui.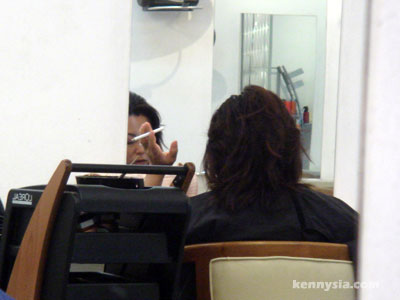 Another thing I noticed is how The Lab allows smoking indoors. It's more of an annoyance to me and the habit is not something I approve of, but smokers might find this a great convenience especially if you had to sit through a 3-4 hour session rebonding or colouring your hair.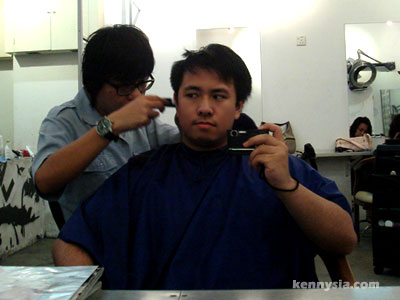 TheFairy asked me to look up for the head stylist Ricco but he wasn't in that day. This is my stylist, Ken.
Ken, doing the hair of Kenny. hehe.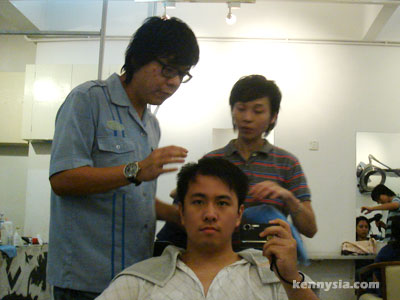 I wanted a cool hairstyle like Adam's but I didn't have enough hair on my head. So I just asked Ken to just do his magic and see what he comes out with.
A short while later, this is what I looks like.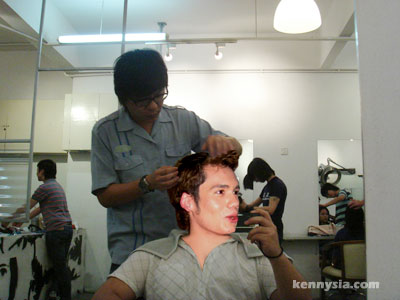 Ok ok ok... so I didn't exactly transform into a white boy with an oversized head.
But I did end up looking like this.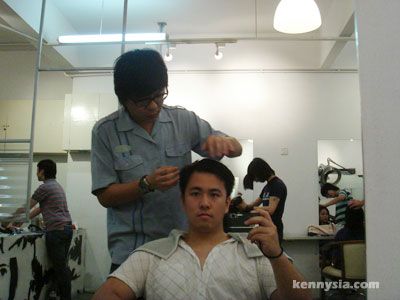 Costs me RM65 all up.
I quite like it. The short boyish hair suits me better than any other hairdo I've done. Had always wanted to experiment with a longer hair or changing my hair colour, but I think I lack the X-factor to do that.
Conservative is good. :)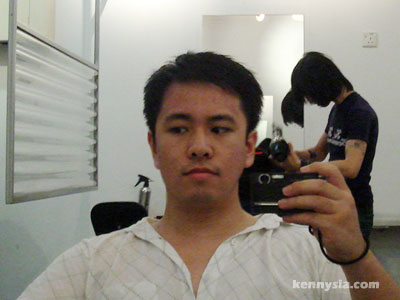 I think?