Look at me.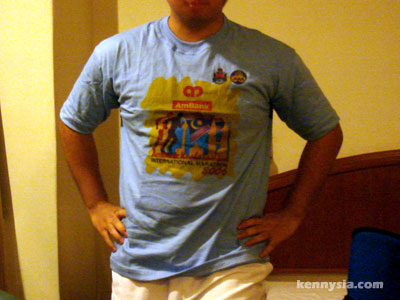 I am not built to run a marathon.
I never denied the fact that I'm overweight. I am fat. People teased me about it all the time.
It comes to a point where I've learnt to accept the fact that I have a different set of genes from others. Sure, I've tried the usual dieting and exercising routine.
It works to a certain extent, but I've never gotten my body down to the point where it can be considered "slim" by society's standards.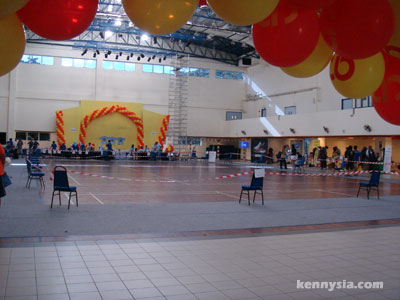 When Eddie challenged me to sign up for the 42km KL International Marathon, my immediate instinct was to turn down his offer and check him into the nearest mental hospital.
It's 42km, Kenny. Not 4.2km, but FORTY-TWO FREAKING KILOMETRES.
That's like the distance from Kuching to Serian. From KL City to KLIA. From Boon Lay to Pasir Ris along the whole damn East-West MRT Line.
No chance in HELL would I be able to finish that race.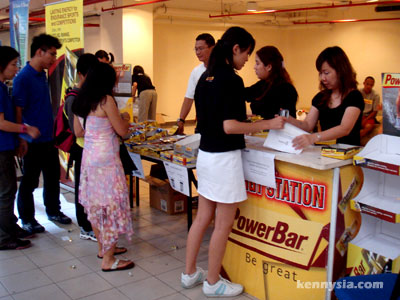 I don't know why I chose to accept the challenge.
Must be my ego. Maybe I'm inspired by people much older than me joining the marathon. Or maybe I figured I would never know if I never tried.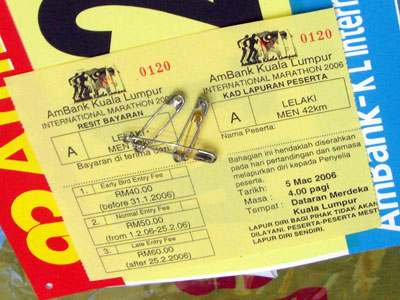 Regardless, I am grateful to experienced marathoners Eddie and Francis for their invaluable tips, as well as the hundred over commenters who had given me words of encouragement.
Special thanks to my sponsors who made this trip financially possible.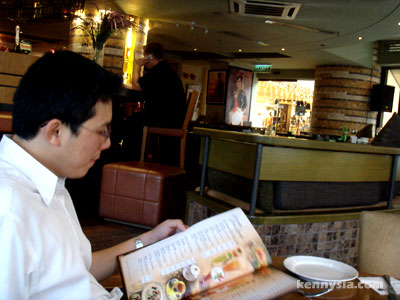 I arrived KL on the eve of the marathon. My friend and celebrity wedding photographer Kid Chan was generous enough to pick me up from KL Sentral to collect my timing chip and number.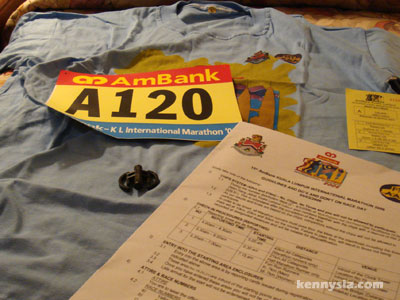 I am A0120. Hurry and get your 4D tickets now! :D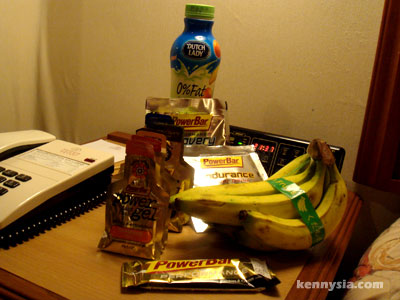 Before heading back to the hotel, I stocked up on more nutritious food I needed for the race: yoghurt drink, bananas, and something called PowerGel.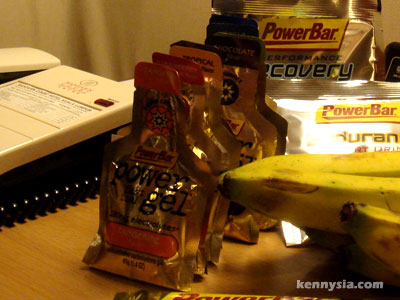 PowerGel is some weird-ass endurance food in disgusting slimy/gooey format that marathoners seem to like. It's highly concentrated in electrolytes and it tastes absolutely horrible. The best way to describe the taste of PowerGel is "caramel-coated diarrhoea".
It looks like shit, feels like shit, tastes like shit.
Here's what I did in the days leading up to the marathon.
Training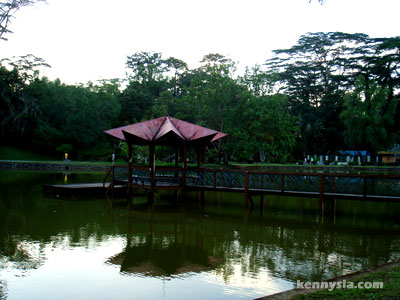 I had only 2 weeks of serious training. Most people spend months or even up to a year training for their first marathon. Every day after work, I "walked" between 30 mins to an hour. That's peanuts compared to the real thing.
Eat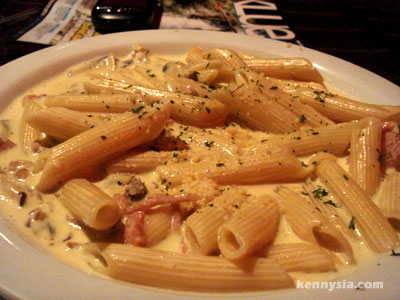 I did what's termed "carbo-loading". A week before the marathon, all I had for lunch and dinner was pasta, pasta, pasta. For endurance athletes, carbohydates is the human body's preferred source of energy. It makes perfect sense to load up on the carbs before a big race, like Malaysians loading up their petrol tank before the 30c price increase.
Shave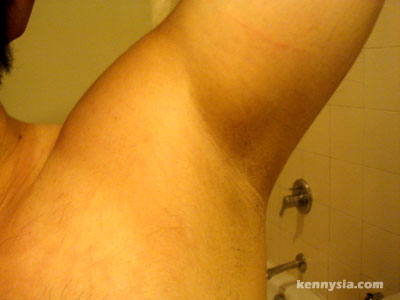 Hair causes friction, and friction causes bleeding. Before the race, I had to shave off my armpit hair and yes, even my pubes down there.
I feel like I'm 7 years old all over again.
Music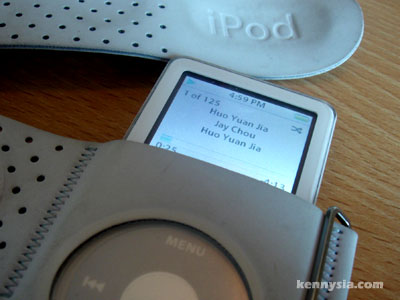 I compiled a whole 8 hour playlist on my iPod consisting of a mix of upbeat music like Rock, House, and Hip Hop. None of those angry Eminem songs though - I don't wanna punch the other contestants during the race.
There's some great "pick-me-up" songs on the list, like:
Nelly - Shake Ya Tailfeather
Jay Chou - Huo Yuan Jia ["Huo huo huo huo huo huo huo huo"]
Celine Dion - My Heart Will Go On
Sleep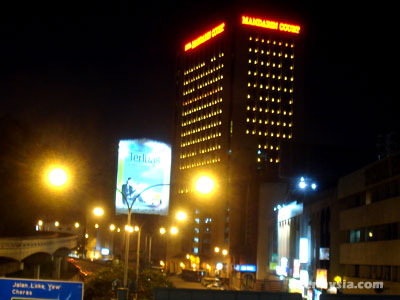 That's the only thing I could not get enough of. By right I should be getting 8 hours of sleep, but whatever I do I just could not adjust my sleeping pattern to wake up at 5am.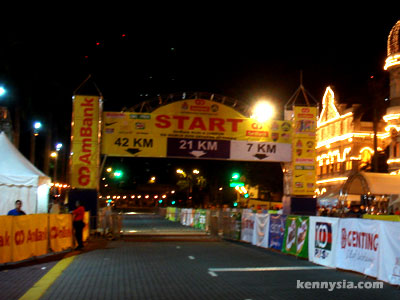 The night before the race I only had 4 hours. I did make it to the starting point in time, only with sleepy eyes, and mouth still yawning. That is NOT what you want to do before you're about to take part in a 42km race.
That's the reason I felt my preparation wasn't adequate.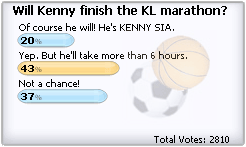 How did the race go? Did I make it? Did I finish all 42km or did I buckle and collapse halfway through?
Well, I'm not gonna talk about the marathon today. Tune in tomorrow for the exciting sequel on kennysia.com. ;)