Am I the only one feeling this way?
I was watching Lord of the Rings: Return of the King on HBO when I realised how I cannot get used to Hugo Weaving as the elf lord Elrond.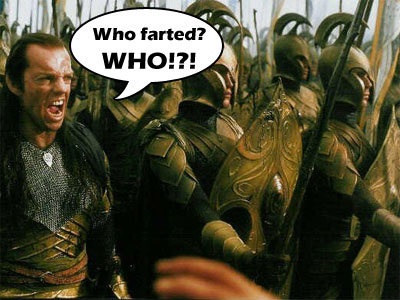 I'd already gotten so used to Hugo Weaving playing Agent Smith in the Matrix trilogies that EVERYTIME I watch a movie with him in it, I'd automatically visualise his character in black suit and sunglasses.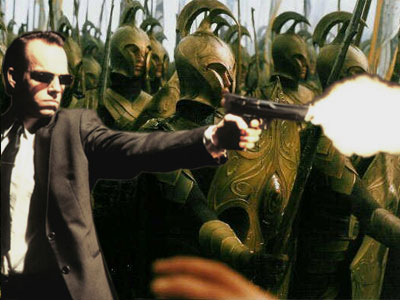 But still, I like Agent Smith in the Matrix trilogies a lot more than I like Neo eventhough he's the protagonist. There's just something inexplicably cool about a guy in full-on business suit doing kung fu. You have to admit that his facial expression in the movie is simply priceless.
I had fun adding speech bubbles to his photos. Here's some.

Agent Smith "comparing notes".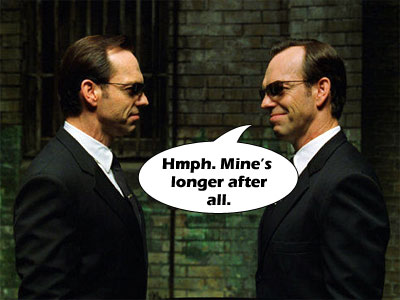 Agent Smith rushing somewhere.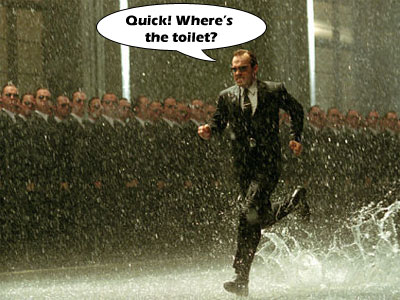 And my personal favourite...